Every woman is beautifully different. We're all different heights, sizes, and shapes. Each one of us has a unique way of viewing the world. No two experiences are the same, no two stories are the same, no two women are the same—and this season, we're celebrating that difference.
For our Fall 2019 Campaign, we pointed the camera in a new direction, shining a light on the countless unique stories that often go untold. We sought to capture the women who wear our clothes…who they are as individuals—from the grandmother to the granddaughter and the school administrator to the VP of a company. Beyond their individuality, we sought to represent the power of what happens when groups of unique women come together. Those precious candid moments are priceless and tell more of a story than words ever could.
Our Fall Campaign puts an emphasis on confidence and beauty in all its forms—a vision of inclusivity that's perfectly aligned with cabi's mission to empower all women. At cabi, our differences are welcomed, and our womanhood unites us in a community that is more generous, more capable, and more confident as a result. We're celebrating the beautiful benefits of that unity.
We felt a campaign of this sort was especially fitting for Fall '19, our most diverse Collection to date. This season offers bold jewel tone colors, playful checkered patterns, and fierce skin prints for a fresh and exhilarating fall wardrobe. We invited 28 women with different looks, different strengths, different ages, and different styles to partake in our shoot. Each of them worked with our Fashion Director, Becky Jantzen, to choose and style their outfits in a way that expresses their own sense of style. It was beautiful to see women coming together through their shared love for fashion.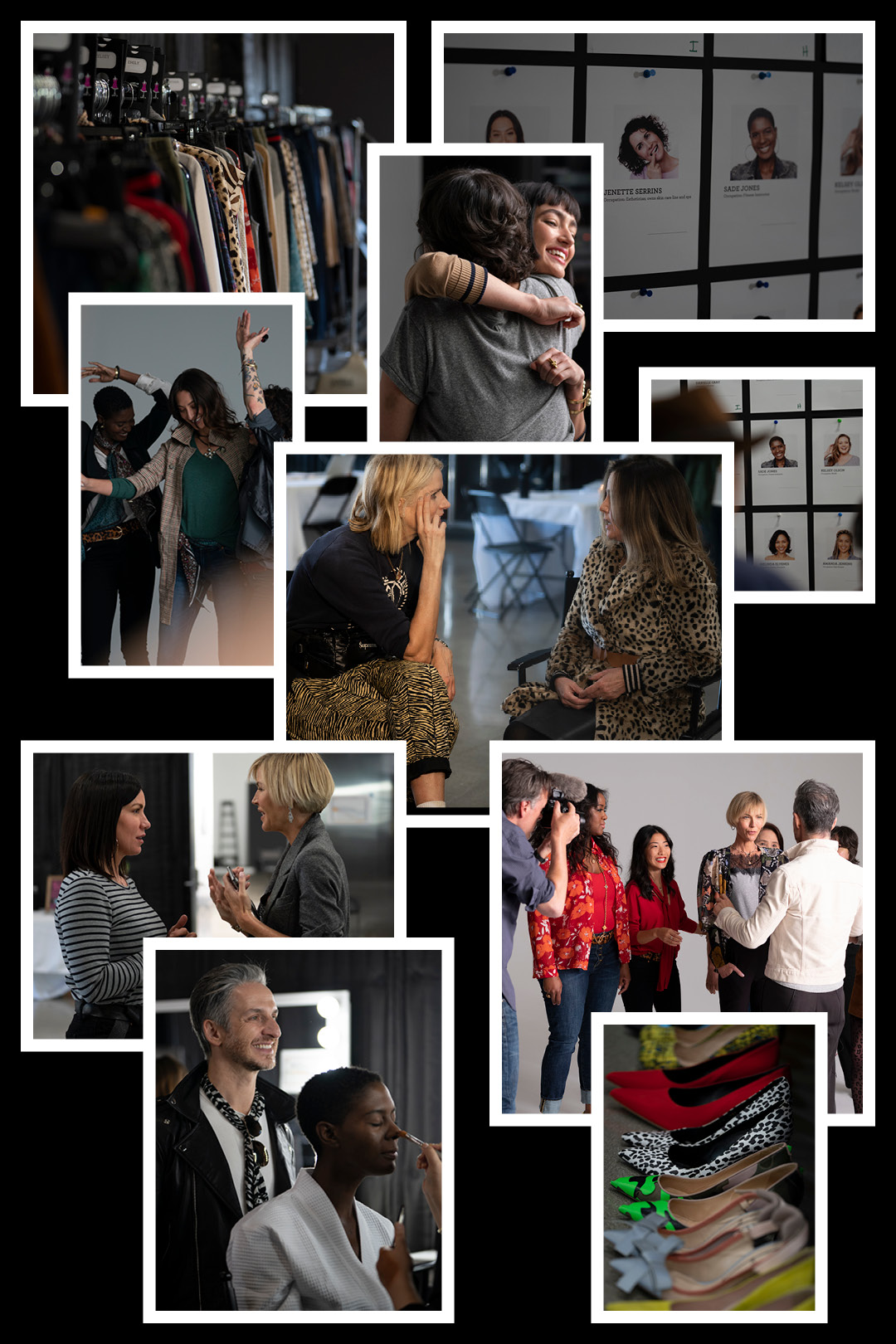 Feeling overwhelmed by the plethora of styling options that make up the Fall 2019 Collection? Get expert help from a personal cabi Stylist who will put your fashion needs first. Feeling like you're ready to tackle fall fashion on your own? Then take a look at our Style & Ideas page for some exclusive styling tips. The Fall 2019 Collection is officially available for purchase through your cabi Stylist, and you can get to shopping right now!
From magazines to movies and people watching in the park to old photos of mom in the living room, we get our fashion inspiration from so many places, and that's what makes our personal fashion so unique. What inspires your sense of style? If you were to describe yourself in one outfit, what would it be? Snap a photo wearing it and post to Instagram, tagging @cabiclothing #uniqueandchic, and let's revel in the diversity that is us!