Meet Lucy, our exciting New Arrivals Collection! Who is Lucy? She's the kind of woman who's unafraid to explore the boundaries of fashion. She's someone who rocks a poncho with fringe or a billowy blouse with bows, but she also enjoys simpler pleasures like delectably soft leggings paired with a sheepskin-lined hoodie.
Get to know her and the pieces that make up her wardrobe and discover what you two have in common. Our guess? A lot! You can preorder the New Arrivals Collection with your cabi Stylist starting today,and it'll be available for online purchase beginning Wednesday, September 25. Check out the video below to see these pieces in action.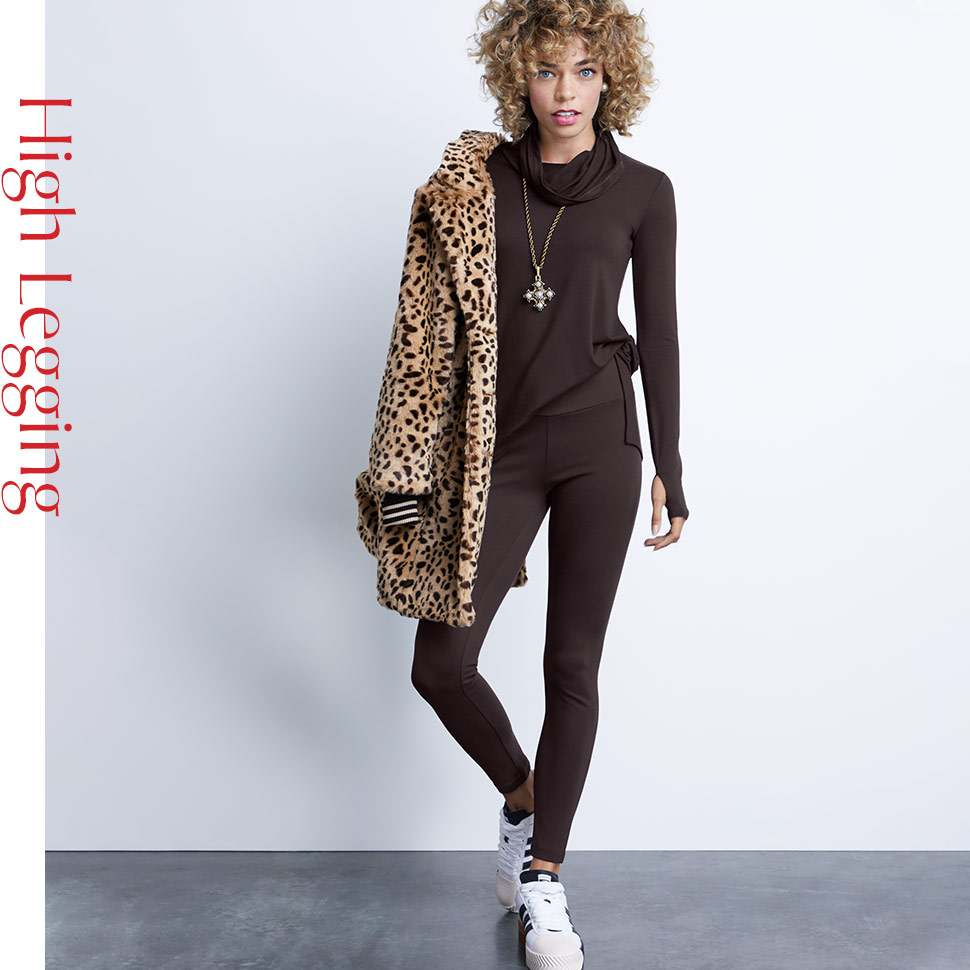 Our popular High Leggings are back in a new ganache color. That's right, it's earth tone season. The unadorned design makes these knit leggings a perfect pick for a comfy, yet professional work look, and the wide waistband will hug you in all the right places.
Get back to the basics in our long sleeve Serenity Tee, done in a must-have firebrick hue. The super soft fabrication is perfect for all day wear. Pair it with your favorite jeans for a simple, yet put together fall ensemble.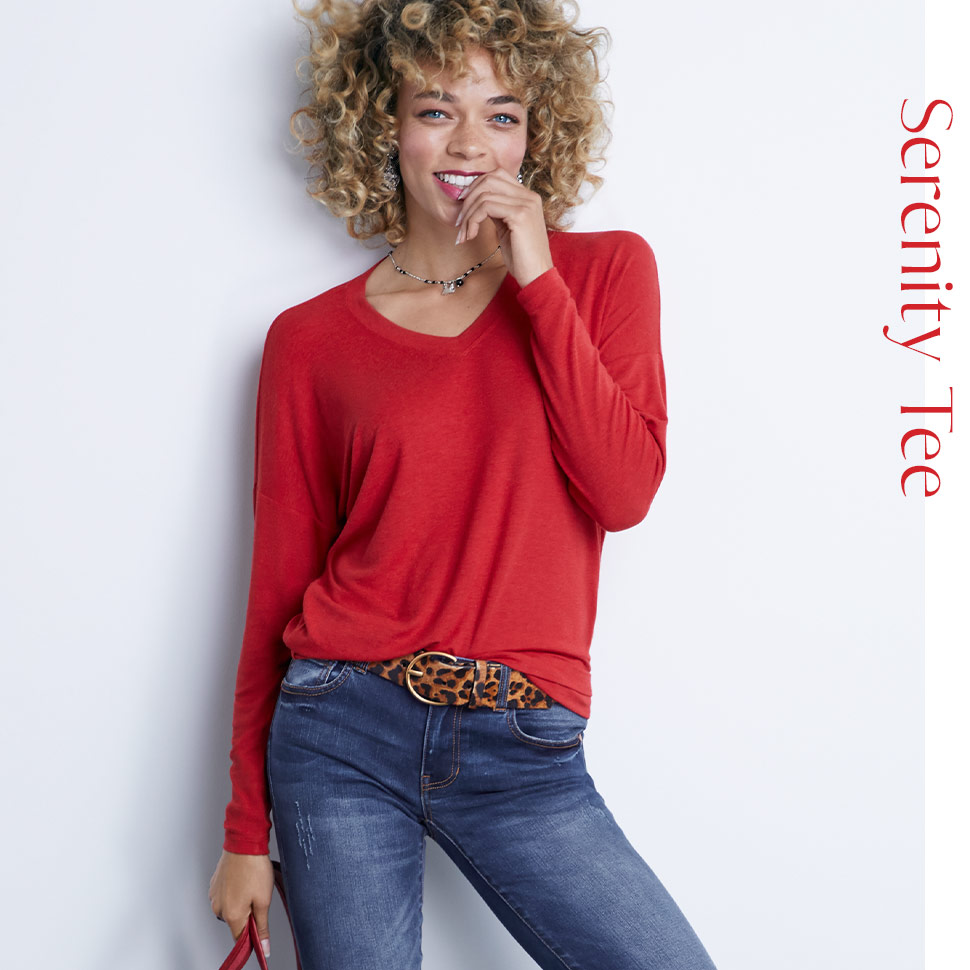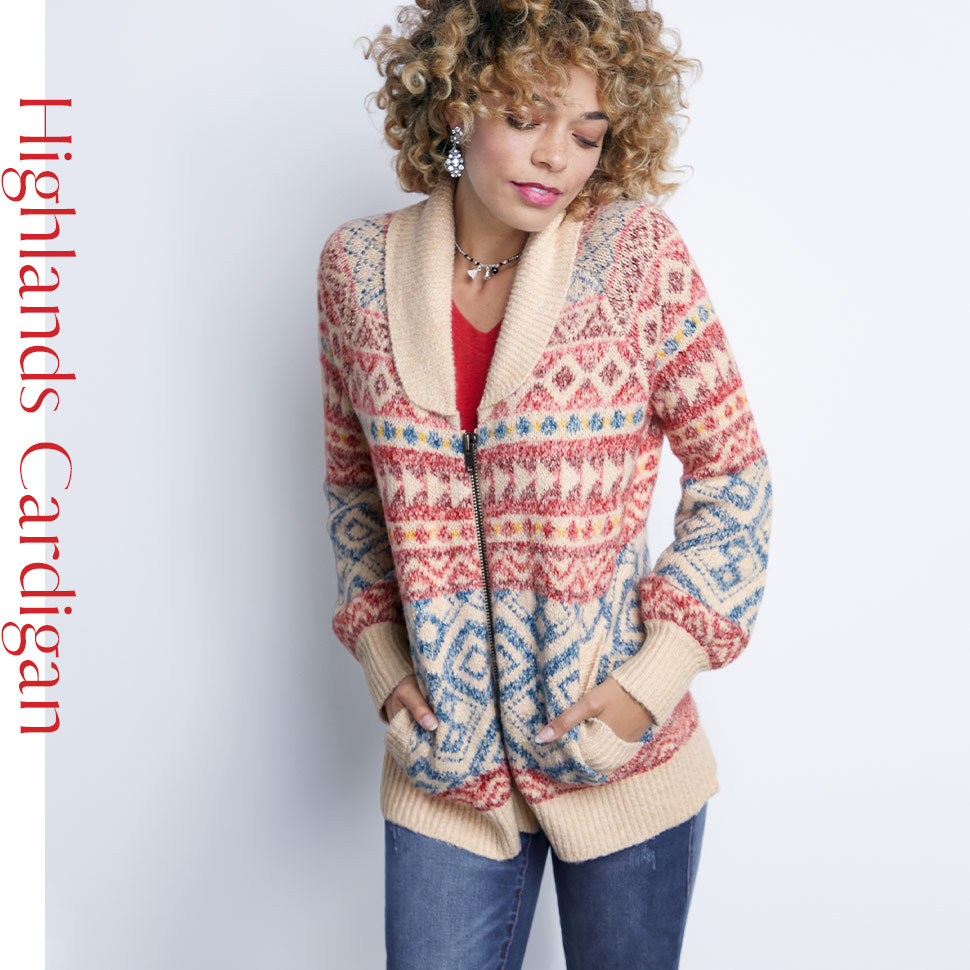 Something about a Fair Isle sweater with a classic zip front, layered over a bold tee is just what we need to get in that fall mood. The Highlands Cardigan is the quintessential fall topper, featuring a unique take on this trendy pattern that was all over the runway this season.
We merged two delectable fall styles, a wrap and a poncho, to create our irresistibly comfy Fringe Poncho. The sweater knit fabrication of this mixed red piece will keep you warm while the unique design checks the stylish box. It's even got pockets! Need we say more?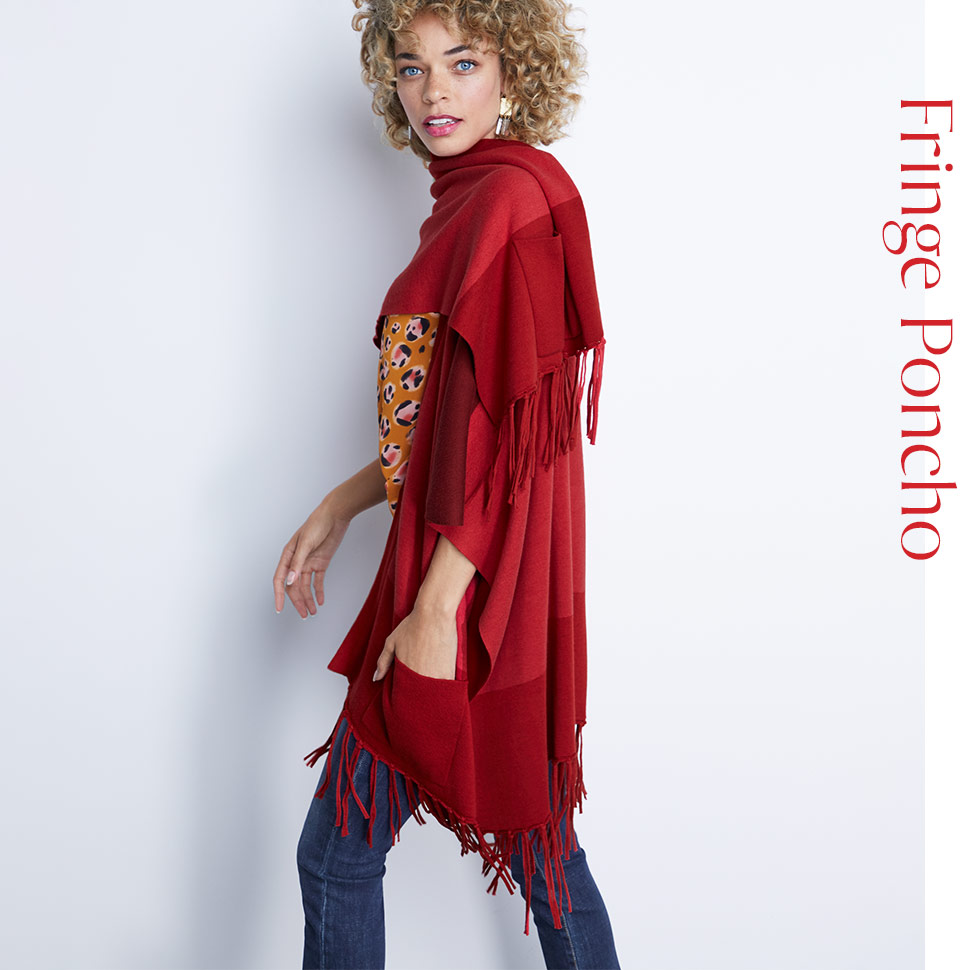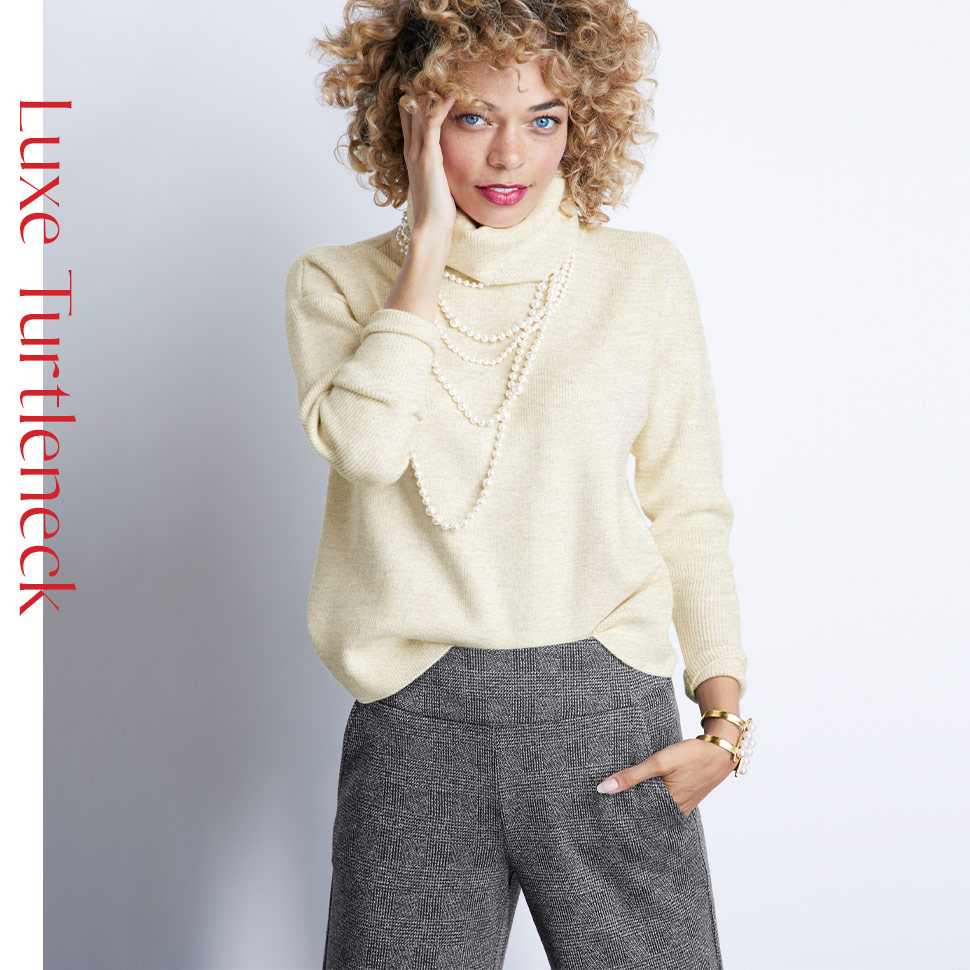 Meet our Luxe Turtleneck—a luxurious sweater minus the luxurious price tag. This white ribbed sweater has a looser fit throughout the body, perfect for a front tuck in a wide-leg trouser. This turtleneck has elegance written all over it.
When it comes to going out, you need a look that'll let you live it up on the dance floor. The Going Out Dress has you covered! With a whimsical mixed-geo print and ruffle detailing down the bodice, this dress is your perfect day-to-night pick. Belt it at the waist for a cinched silhouette.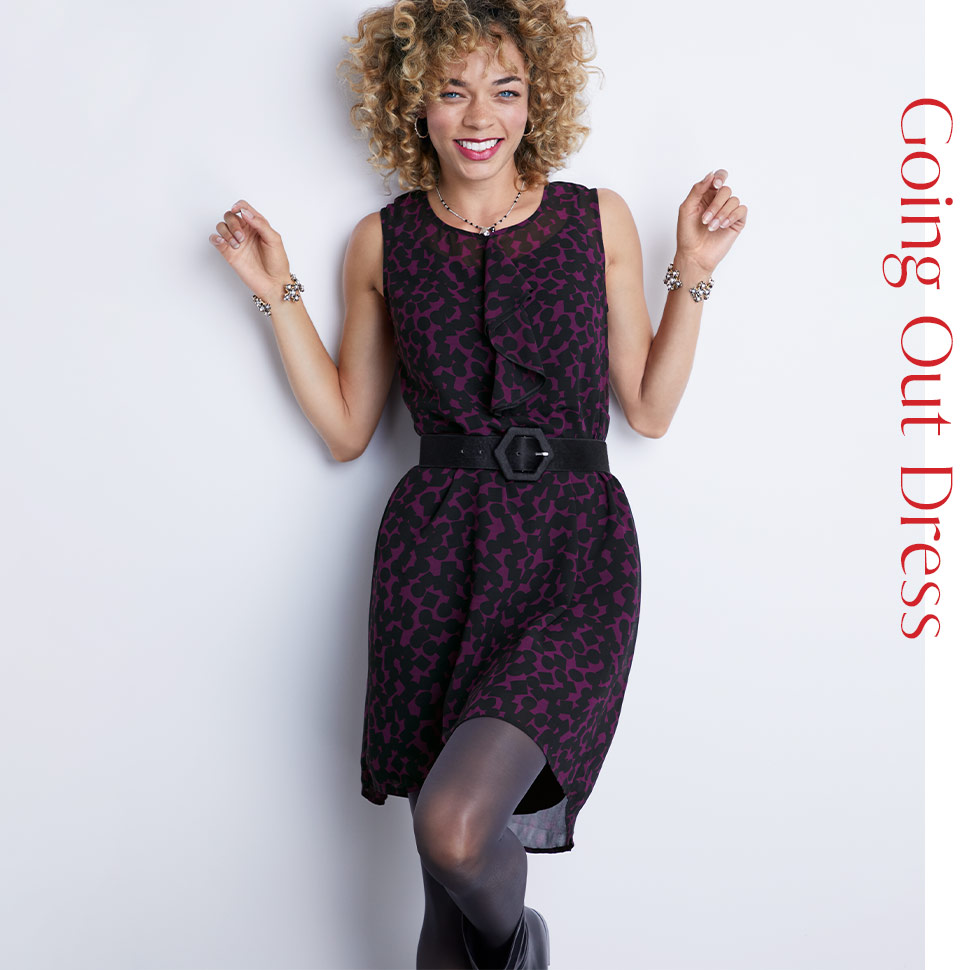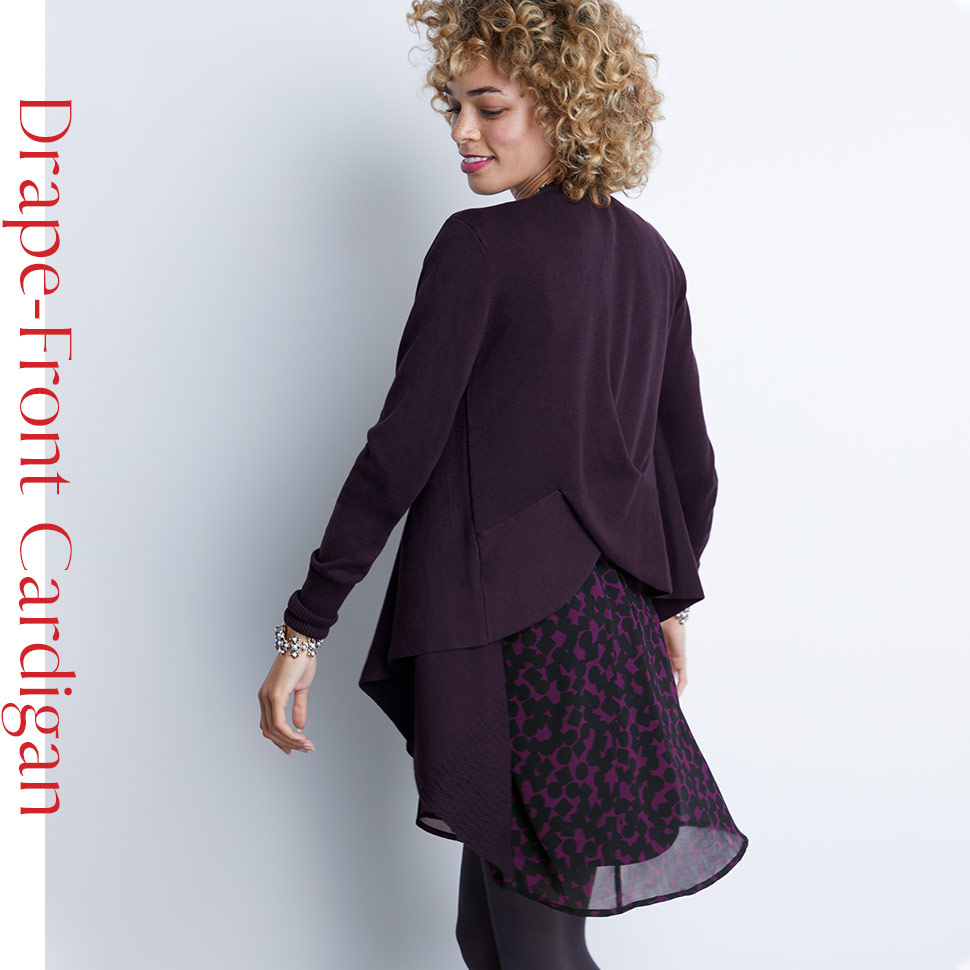 Heighten a fall outfit by throwing on the Drape-Front Cardigan. This versatile, open-design cardigan can be worn loose or tied at the neck for a scarf-like wrap on a cold winter day. The deep plum hue is incredibly cosmetic and a unique color for fall.
This season, we encourage you to expand your horizon by going for slouchy sweaters like the Horizon Sweater. This light gray, pointelle knit pullover drapes beautifully against your silhouette and looks great with a peek of color from a cami worn underneath.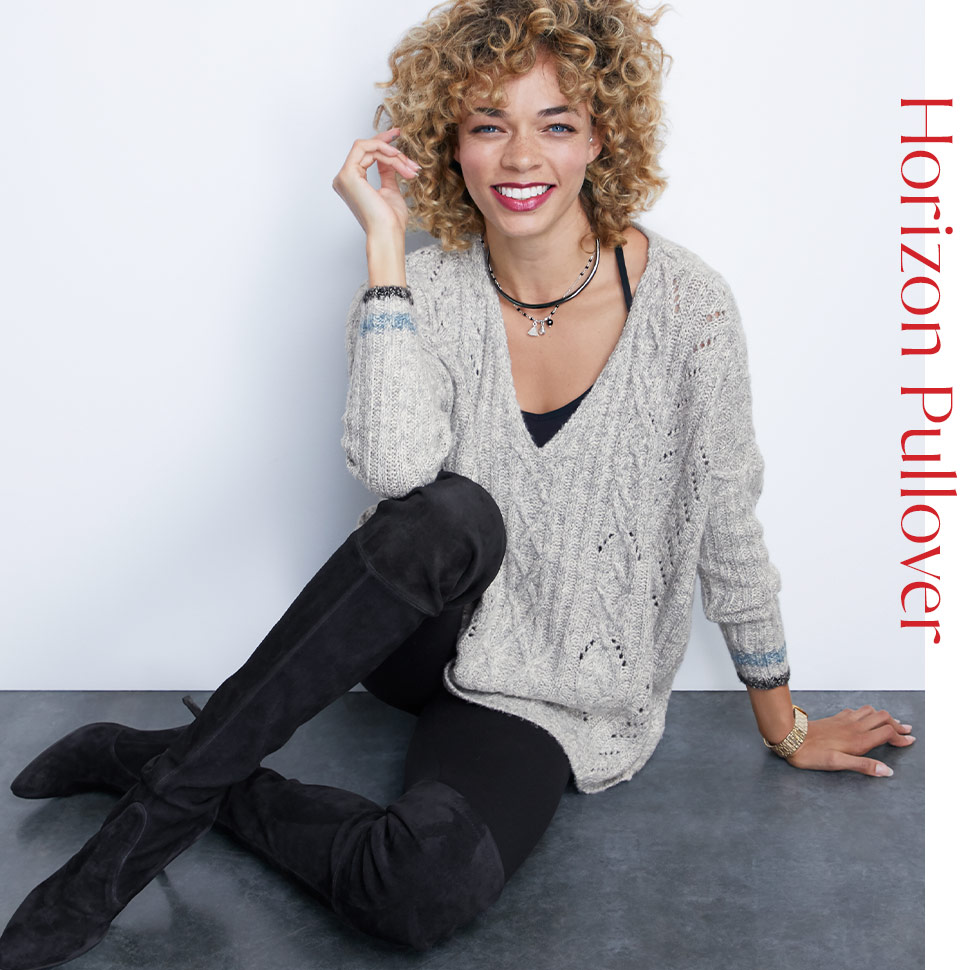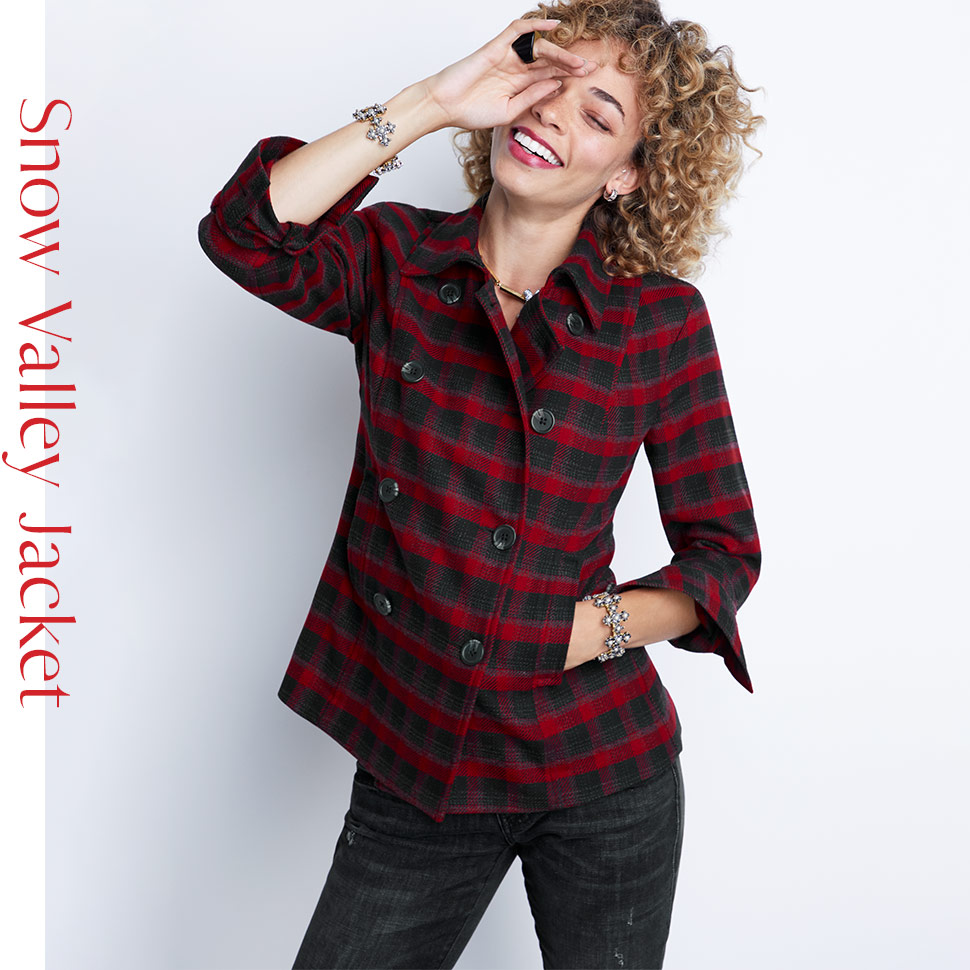 If you've done your homework, you know that checkers are in this season. Give a nod to the Check Me Out trend in the double-breasted, checkered Snow Valley Jacket. Featuring double-vent button detailing at the back, you've got many different ways to wear this flannel-inspired number.
Skiing might not be for everyone, but this hoodie certainly is. Sink into a big armchair for some light evening reading in the Après-Ski Hoodie—a shrunken, faux-sheepskin-lined hoodie with a classic zip-up style. Pair it with the matching M'Leggings for an athleisure suit.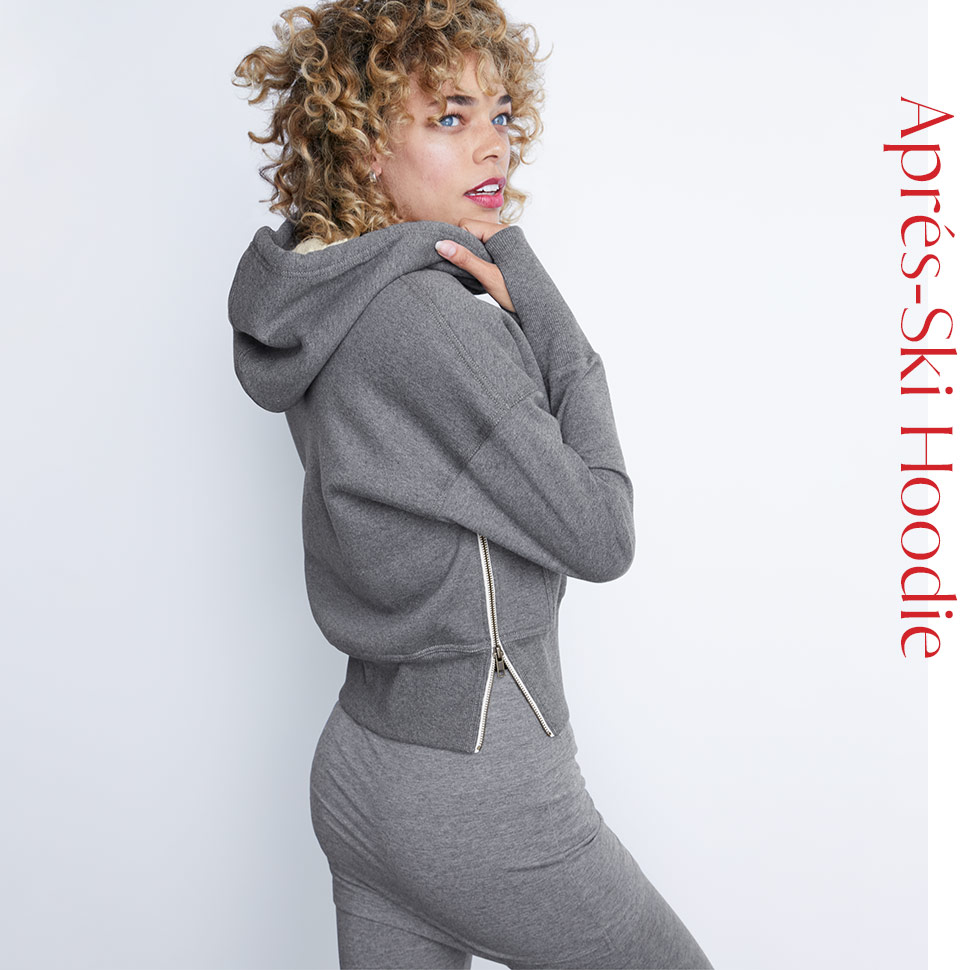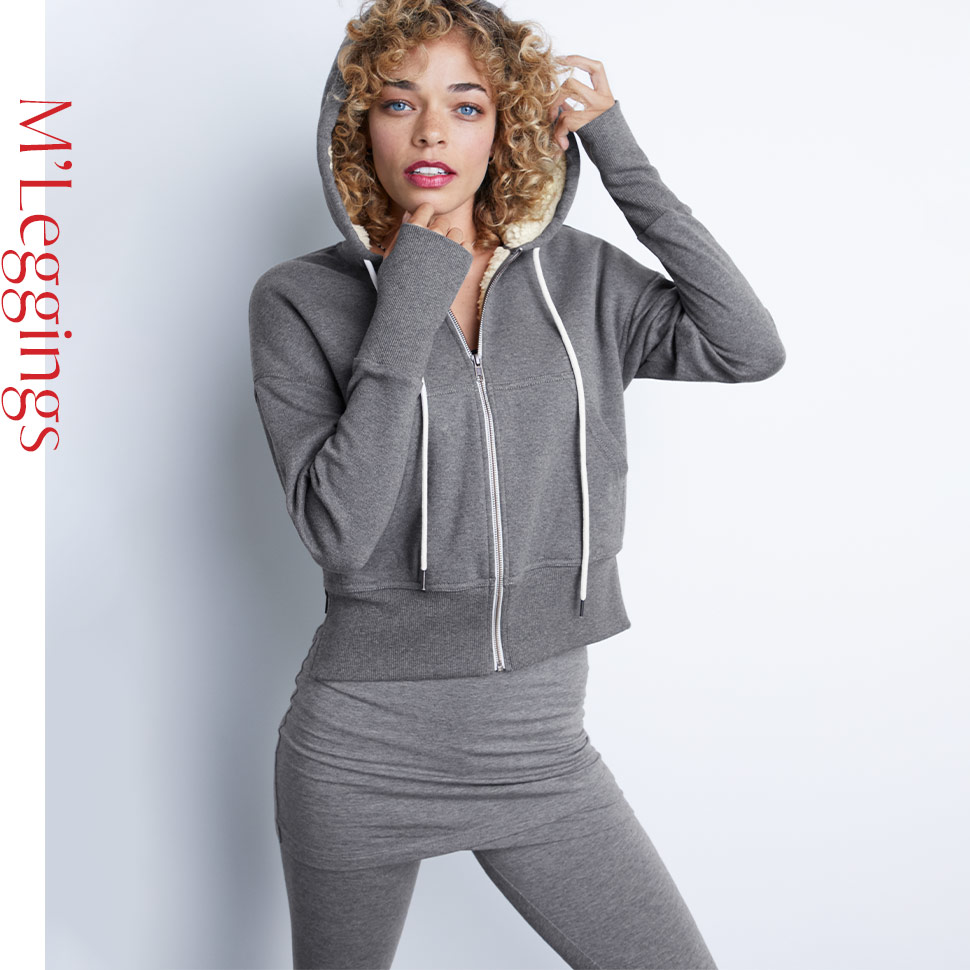 Did someone say M'Leggings? That's right…your favorite stretchy bottoms are back by popular demand, now available in stone for easy pairing with the other New Arrivals pieces. With an added wrap skirt overlay, these leggings will flatter your figure and leave you feeling comfy and confident.
Wherefore art thou, chic blouses? Look no further…your new favorite date night blouse is here. The long sleeve Juliet Blouse features a winter floral print with daring ruffle accent at the V-neckline. Now find yourself a Romeo to complete the look.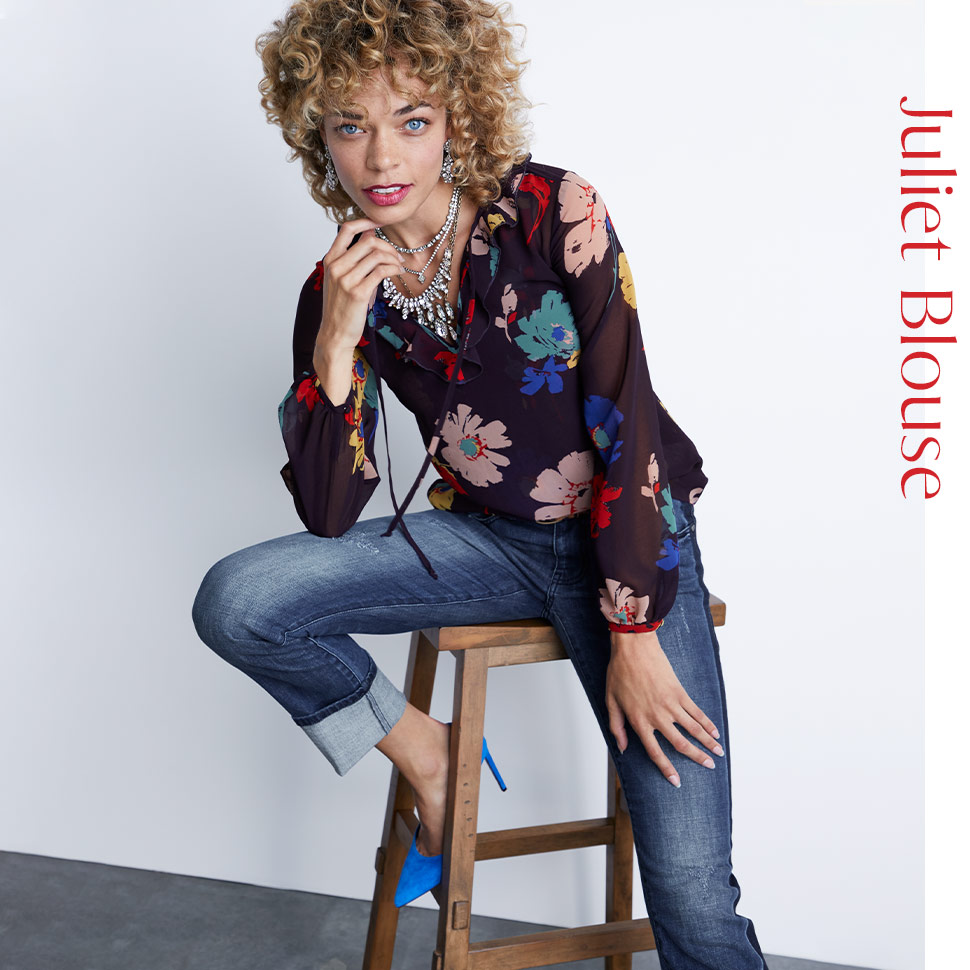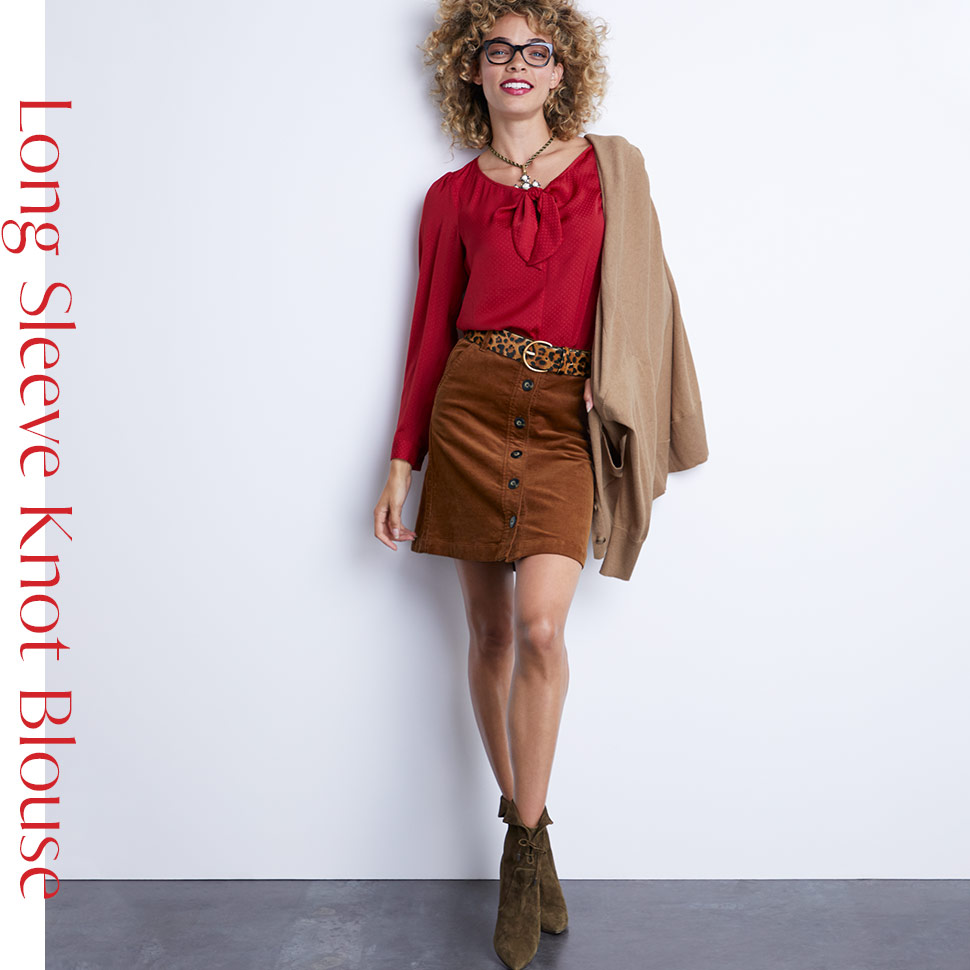 All these New Arrivals can get overwhelming, but don't get yourself tied up in knots. Instead, reach for the Long Sleeve Knot Blouse, a firebrick-colored top with a subtle polka dot pattern. It has a boxy fit and a knot tie at the scoop neckline.
Romance is in the air when wearing the new Candlelight Blouse—a long sleeve top with a charming neck tie. The pink florals pop against the sheer black ground for an alluring touch. Wear with a black camisole underneath and some black skinny jeans.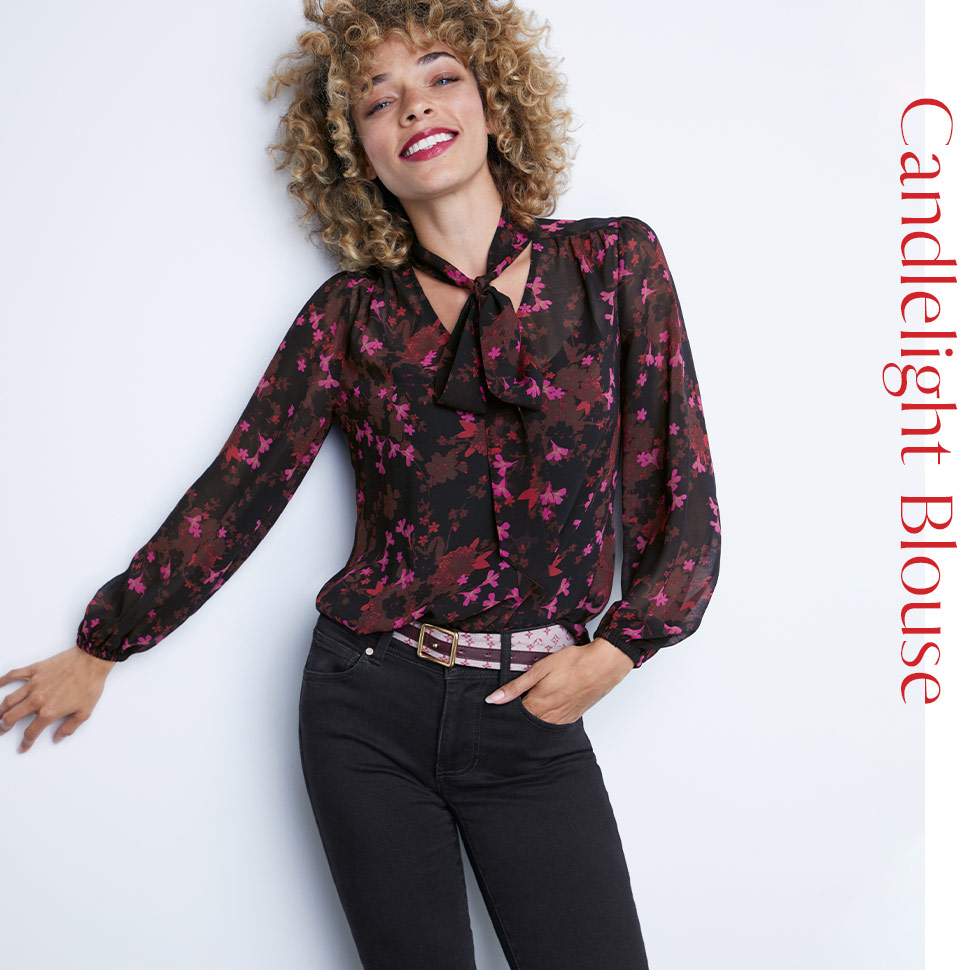 Inventive wraps, sheer blouses, fall florals—we just can't get enough of this versatile new Collection! How will you incorporate a little bit of Lucyinto your fall wardrobe? Let us know which piece you're most excited about in the comments below. After you tell us, be sure to tell your Stylist so she can pre-order it for you!