With the holidays on the horizon, your shopping list may be growing and growing. Not only are you busy brainstorming present ideas for loved ones, you also have your own needs! Between building your own holiday wish list and planning outfits for all those holiday parties, you definitely have your work cut out for you. Let us lend a helping hand through the gift of fashion, friends, and fun. Attending a cabi Fashion Experience can be exactly what you need to get all your shopping done in one swoop while having a good time doing it. Sit back and relax amidst the hectic bustle of the holiday season while your personal cabi Stylist takes care of your shopping needs. Chat with your friends, flip through our Look Book for some on-the-spot inspiration, and jumpstart holiday shopping for yourself and all the fabulous women in your life.
We're passing the mic over to lifestyle and fashion blogger Lauren Toews who just attended a cabi Fashion Experience with her bestie, Ashley. Lauren loves to write about style, business, and travel, so be sure to follow her blog for weekly tips! Read what she has to say about shopping with her Stylist, and check out the amazing photos of their chosen outfits.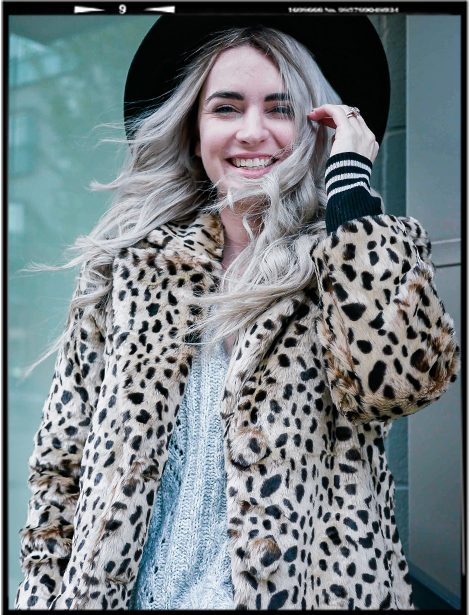 I recently had the opportunity to attend my very first cabi Fashion Experience, and I'm here to share all about it.
Let's just go ahead and get this out of the way…if you haven't been to a cabi show yet, RUN DON'T WALK. I'm officially hooked. I mean, when you arrive with your BFFs and your Stylist greets you with a welcoming smile, mimosa, and yummy bites, you know you're in for a good time.
When my friend Ashley and I arrived, we were a little nervous because we didn't know anyone and we weren't sure what to expect. But as soon as we were greeted by the Hostess and our Stylist, we felt so comfortable and welcome! It was easy to see there was a sense of comradery between women and their common interest in gorgeous clothing went beyond this particular Fashion Experience. It was a binding piece that brought them together that morning, and I thought it was the most beautiful thing.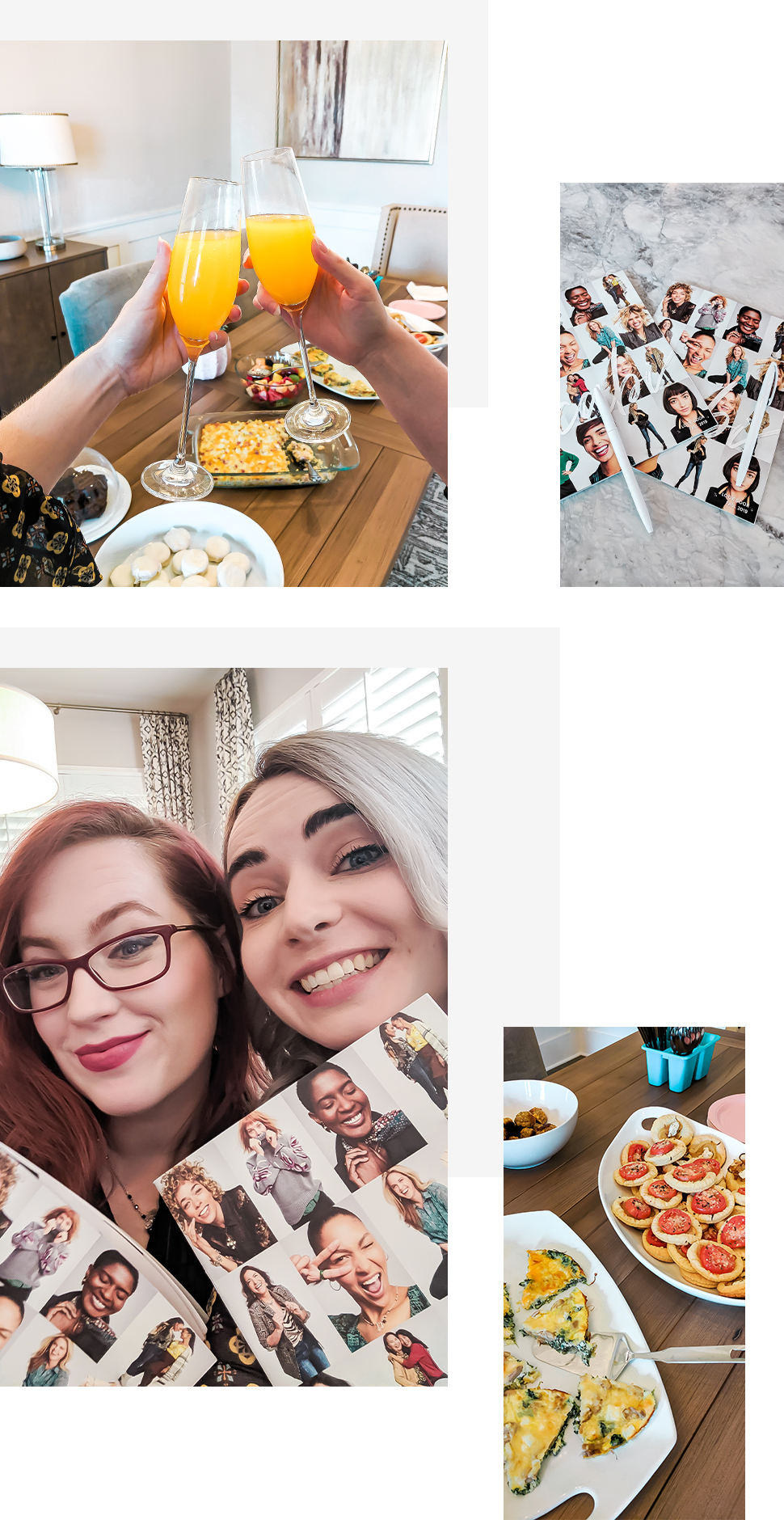 After a tasty breakfast, mimosas, and great conversation, it was time for the presentation to begin.
Right off the bat, I knew I was sold on the Josephine Coat. I may or may not have already checked it out online and couldn't wait to see it in person. Let me tell you—it didn't disappoint. Spoiler alert…I bought it!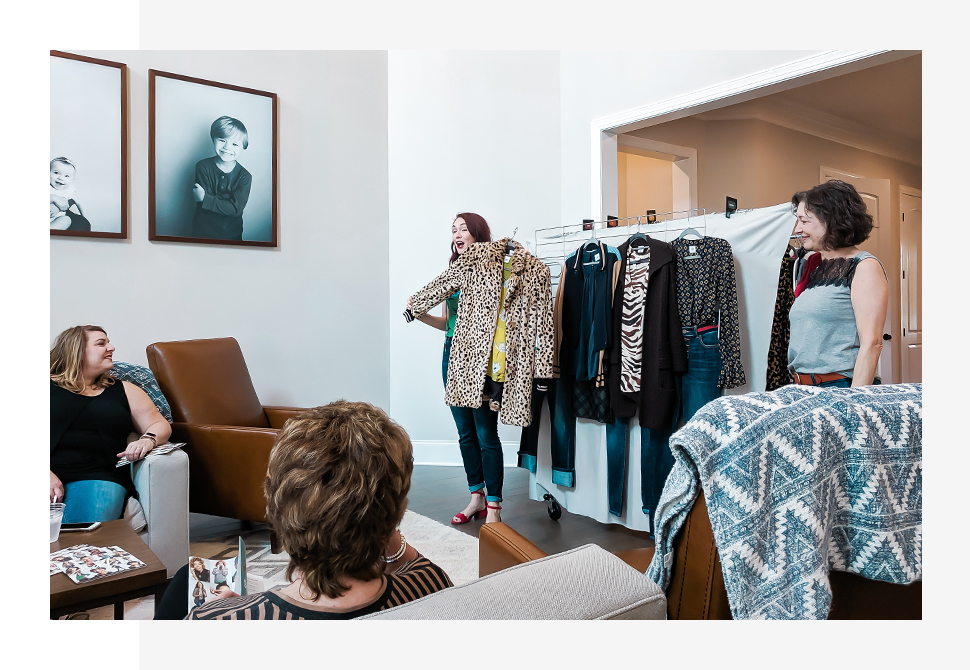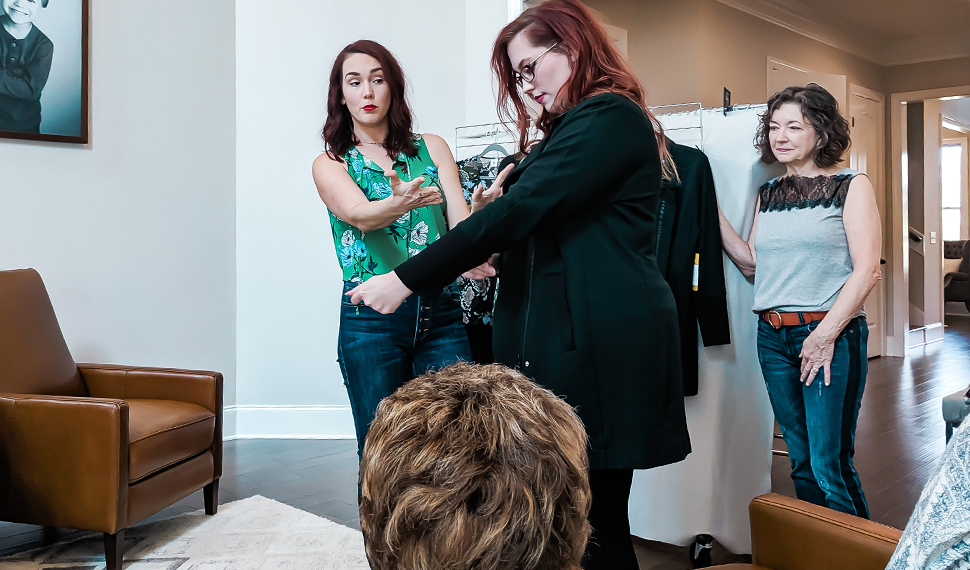 Our Stylist showed us all a few different ways to style the Renaissance Coat with Ashley as her model. Isn't that deep green color just perfect with her red hair?
Something I loved about the presentation was the different trends and colors in the Collection—especially these red hues. It was clear every person in the room gravitated toward a specific group. That's probably one of my favorite things about cabi…no matter your age or style preference, there's something for everyone!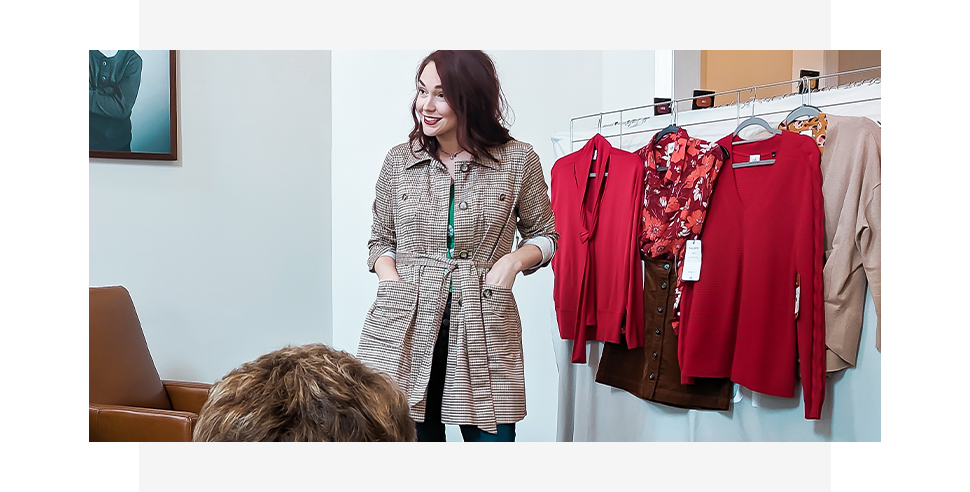 After the presentation, it was shopping time! Our Stylist was so skilled at showing us different ways to style each piece, and she even gave us a few pro tips. For example, I probably wouldn't have realized that the belt of the Bond Blazer is reversible if I'd purchased it online. Once we flipped the belt over, it totally changed the look!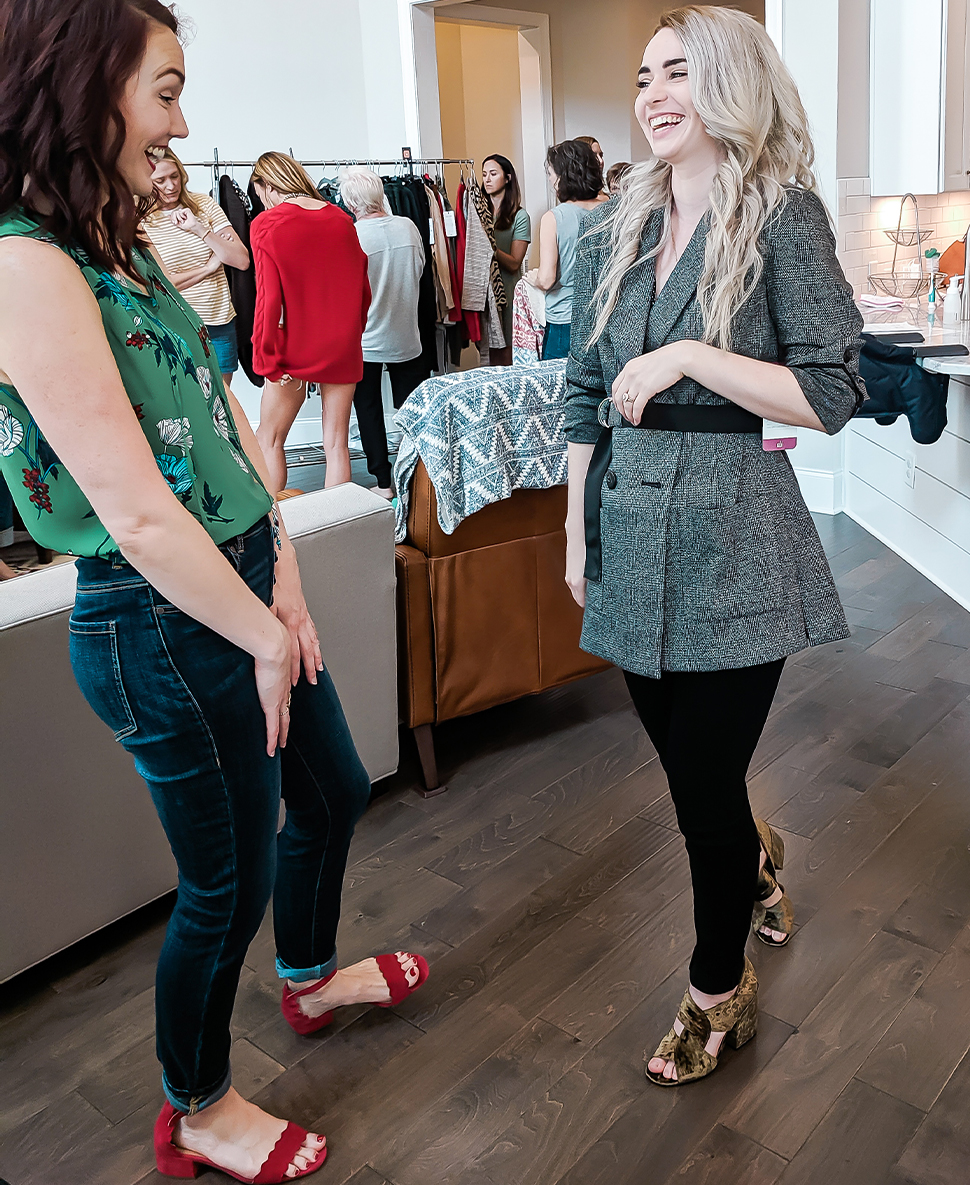 Shopping in this way was so much more fun and relaxing than going into a store or mall. It felt like we were all in it together and you automatically had five best friends to tell you which pieces were working for you. And not only did we find great clothing for our wardrobe, we even found a few gifts for friends and family—talk about taking the stress out of shopping!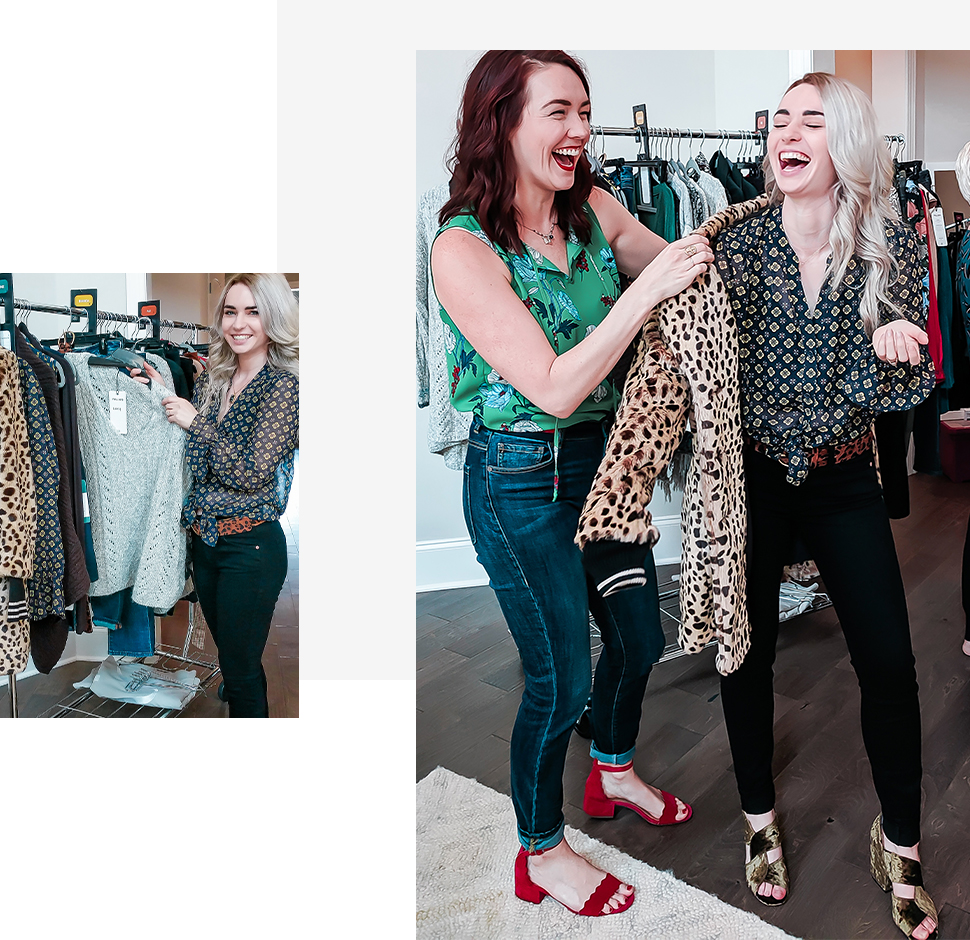 Though we did pretty much fall in love with EVERYTHING in the presentation, we ultimately had to make some selections. Here's what I ended up with…
And here's what my friend Ashley chose…
How do you plan to lighten your load when it comes to gearing up for the holidays? Let us know your master plan in the comments below—your words of wisdom may just help to prepare a fellow shopper. We're all in this together!