Every few weeks, we highlight some of our favorite style blogs so we can share what's hot in the fashion world with you all. Today, we're bringing you five bloggers who each have something unique to bring to the table. Perhaps you'll learn something new about accessorizing or maybe you'll take away a new love for ponchos. They each offer innovative styling tips and thoughts on fall fashion. Take a look at what these bloggers have to say about cabi's Fall 2019 Collection, then be sure to bookmark their sites to stay in the know on the latest and greatest trends!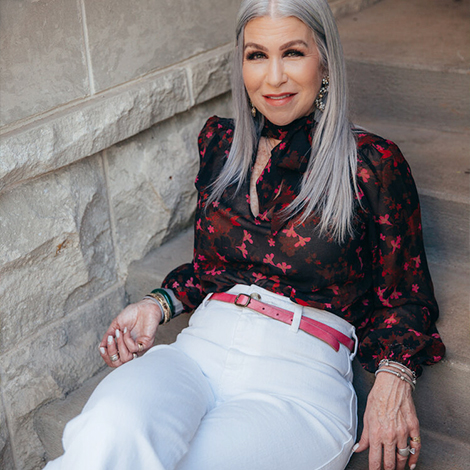 Tied Together
Atlanta-based stylist, makeup-artist, and fashion blogger Lisa Hale calls herself an encourager. Her blog is devoted to sharing fashion tips for the mature woman. Lisa gravitated toward the Candlelight Blouse from our New Arrivals Collection, Lucy—this top is feminine and floral with billowy sleeves and an alluring neck-tie that can be styled in many different ways. Read her post to find out more innovative ways to incorporate scarves into your wardrobe. She says it's never too late to reinvent yourself, so might as well give it a try!
Falling for Fringe
Stuart Brazell is a TV host, actress, producer, and lifestyle blogger, all while being a mom too! This season, she's obsessing (her words, not ours) over the Fringe Poncho. The red is super festive for fall, and the fringe elevates the piece so it can easily be worn with anything from athleisure for a travel day to a date night out! In case you forgot, swedges (that's sneaker-wedges in case you didn't get the memo) are still in style—read her post to see how she paired them with her look!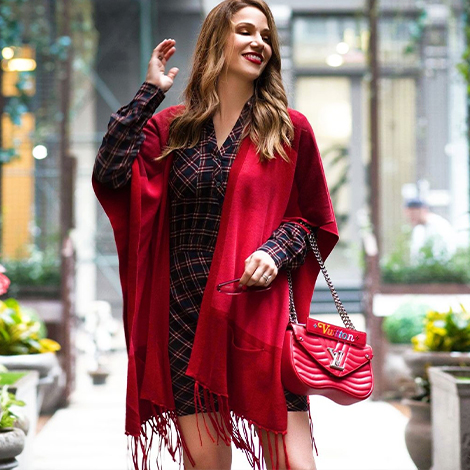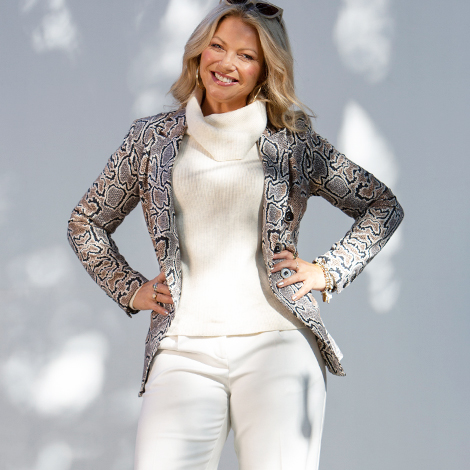 cabi Overseas
Alice is coming at us with some awesome styling advice from across the pond. She's based in South East London and created a fashion and style blog called Alice In The Looking Glass where you can find posts about accessorizing and blending color palettes (or should we say, colour*). The second the temperature starts to drop, all Alice can think about is snow, so she went for an all-white look, featuring our Luxe Turtleneck. White is a great base for adding animal-print accents. You don't want to miss the other outfits she created. Have a look for yourself!
Girls Night Out
When it comes to cabi fans, Ashlee Hightower of Cobalt Chronicles may be one of the biggest. One of her favorite things is the Fashion Experience (ours too!). Ashlee had a blast at one with her besties. Spending the evening surrounded by good friends and fabulous fashion, as well as a personal Stylist who can give you all the latest #styleandideas…is there a better way to shop? Check out her post to see all the fun she had with her friends.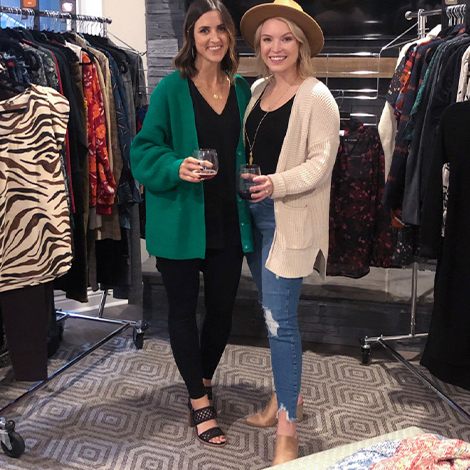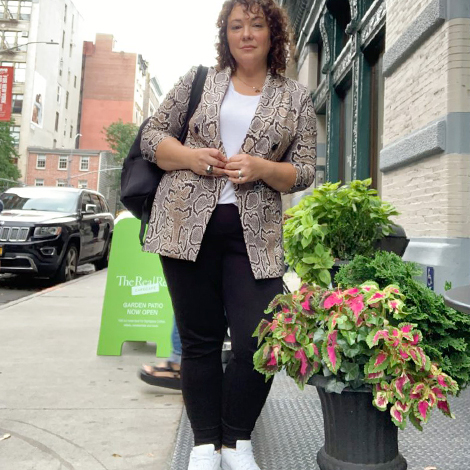 Alison's TV Debut
It's always a breath of fresh air with Alison Gary, the fashion blogger behind Wardrobe Oxygen, and she's got some especially exciting news to share—she was invited to New York City to be on the Today Show, and we're honored she wore cabi for the taped segment! She went with the Python Blazer, which was the perfect choice for Alison. For a detailed look into her itinerary and her experience on the show, make sure to read her full post here.
You don't need to have a blog to share your own styling ideas. Let us know in the comments below how you've been styling your favorite cabi pieces this fall. The more styling advice, the better…that's what we always say.