When it comes to our style vision, we're aiming for 20/20! There's no better time than the start of a new year (and decade!) to embrace your fashion sense and commit to being unforgivingly…you! For starters, set some style goals for yourself. Perhaps you want to be more adventurous in your dressing or start wearing brighter colors (we're looking at all you New Yorkers out there…). Whatever it is, we support you!
And who better to reach out to for creative style goals than our very own Design Team? We're so grateful for the expertise they provide here at cabi, and we're excited to share some of their insights with you. Have a read below to discover their New Year's style resolutions and find out what they're most looking forward to about the new Spring 2020 Collection that's about to drop…but first, the ball drop!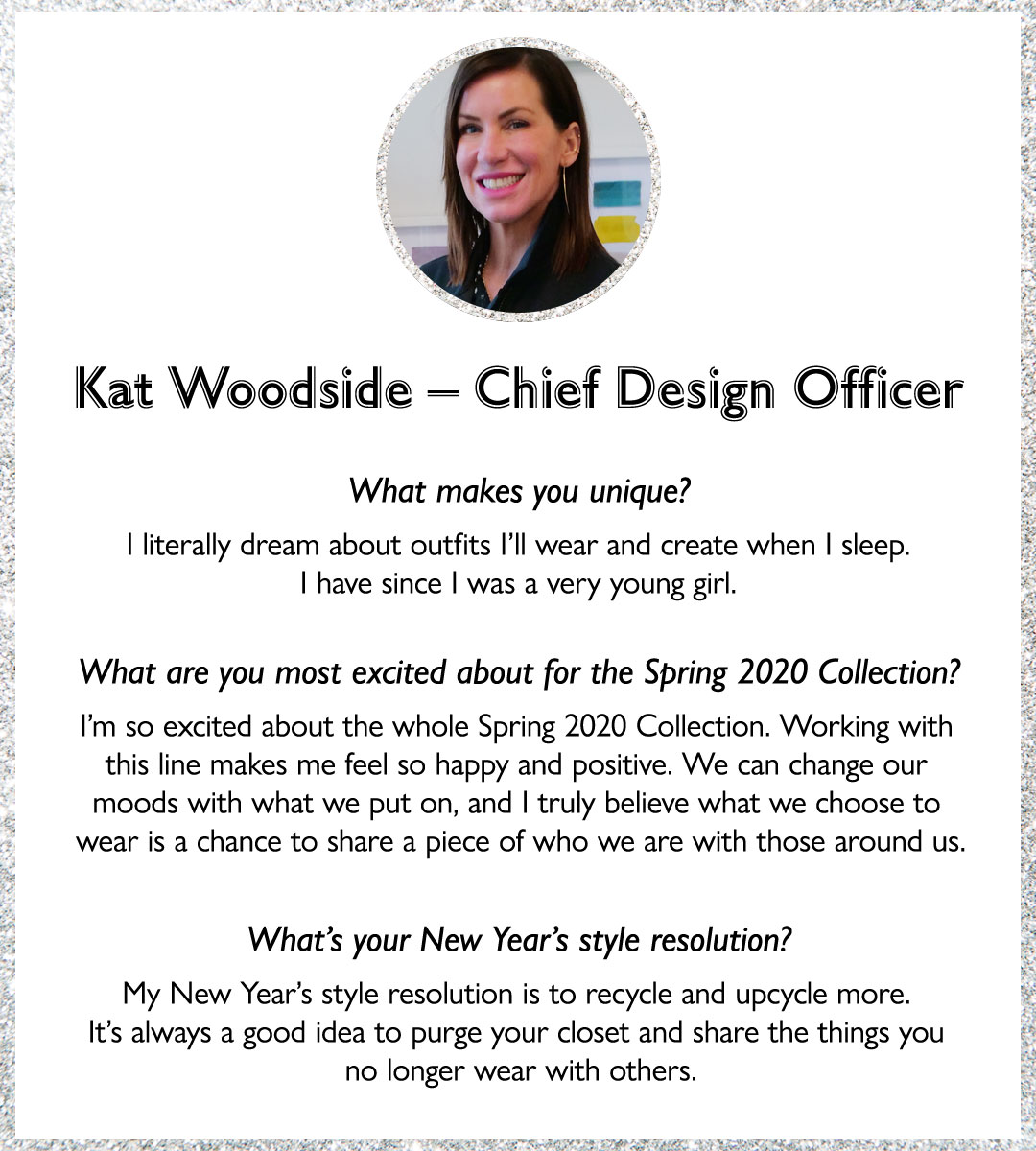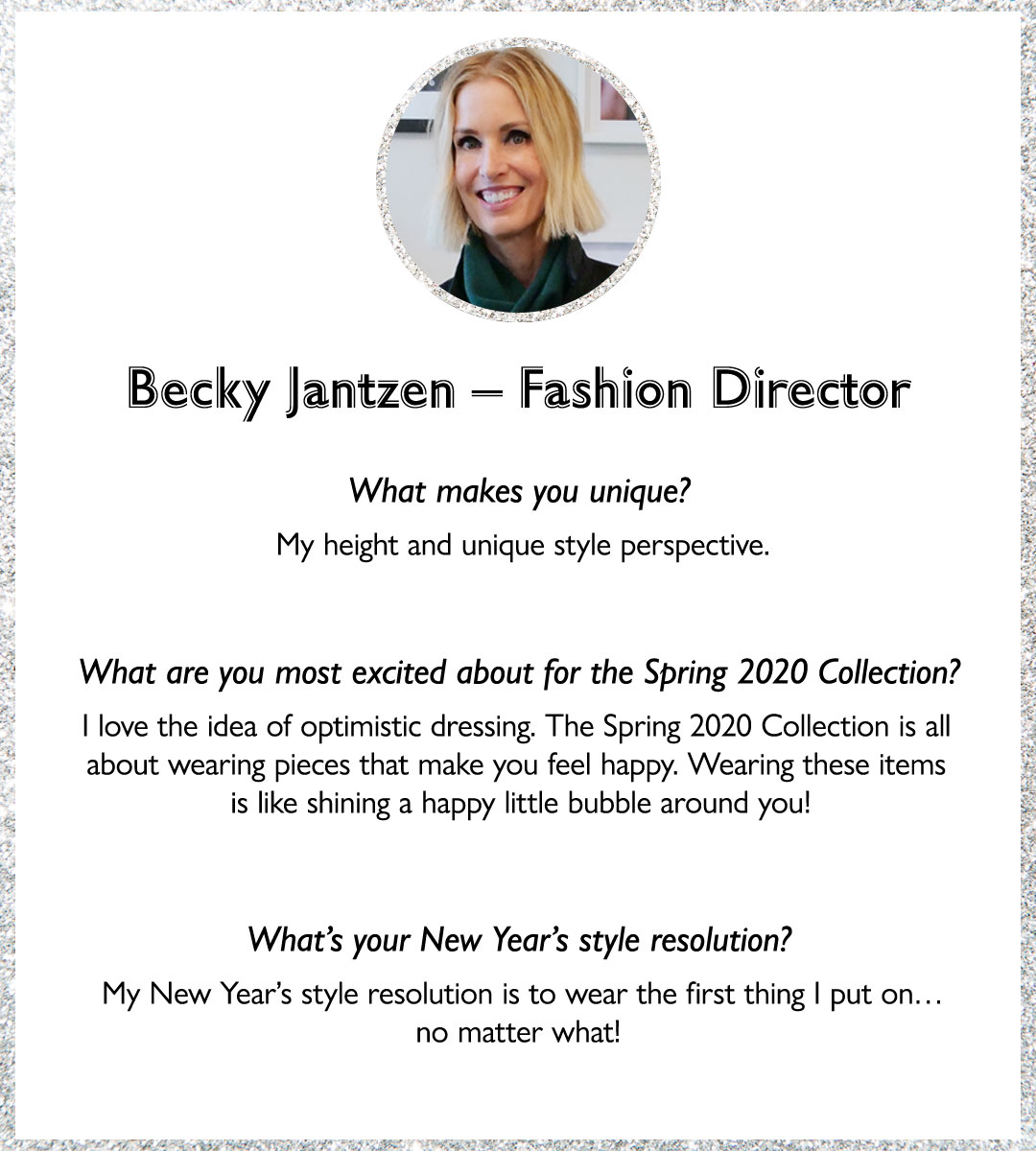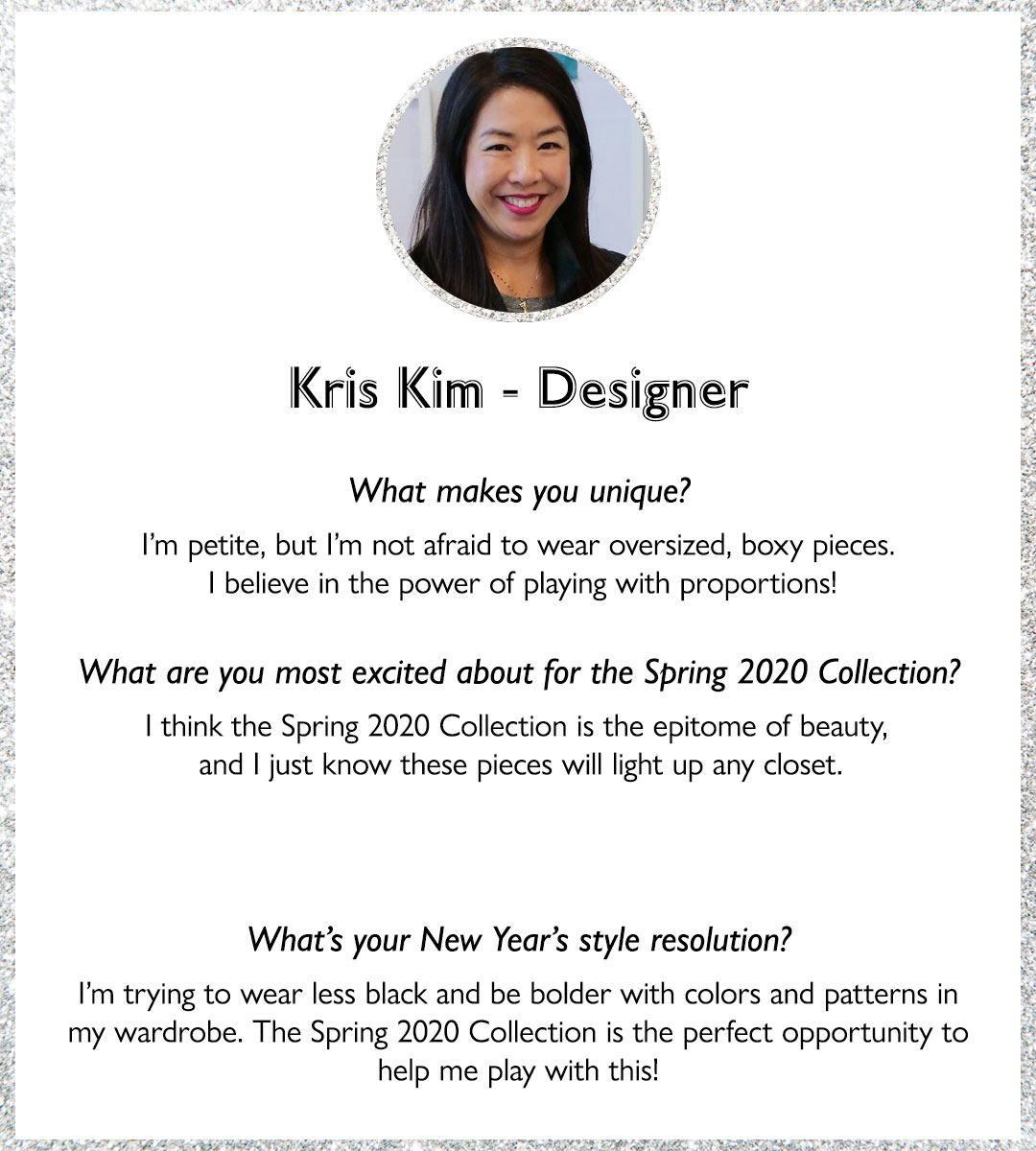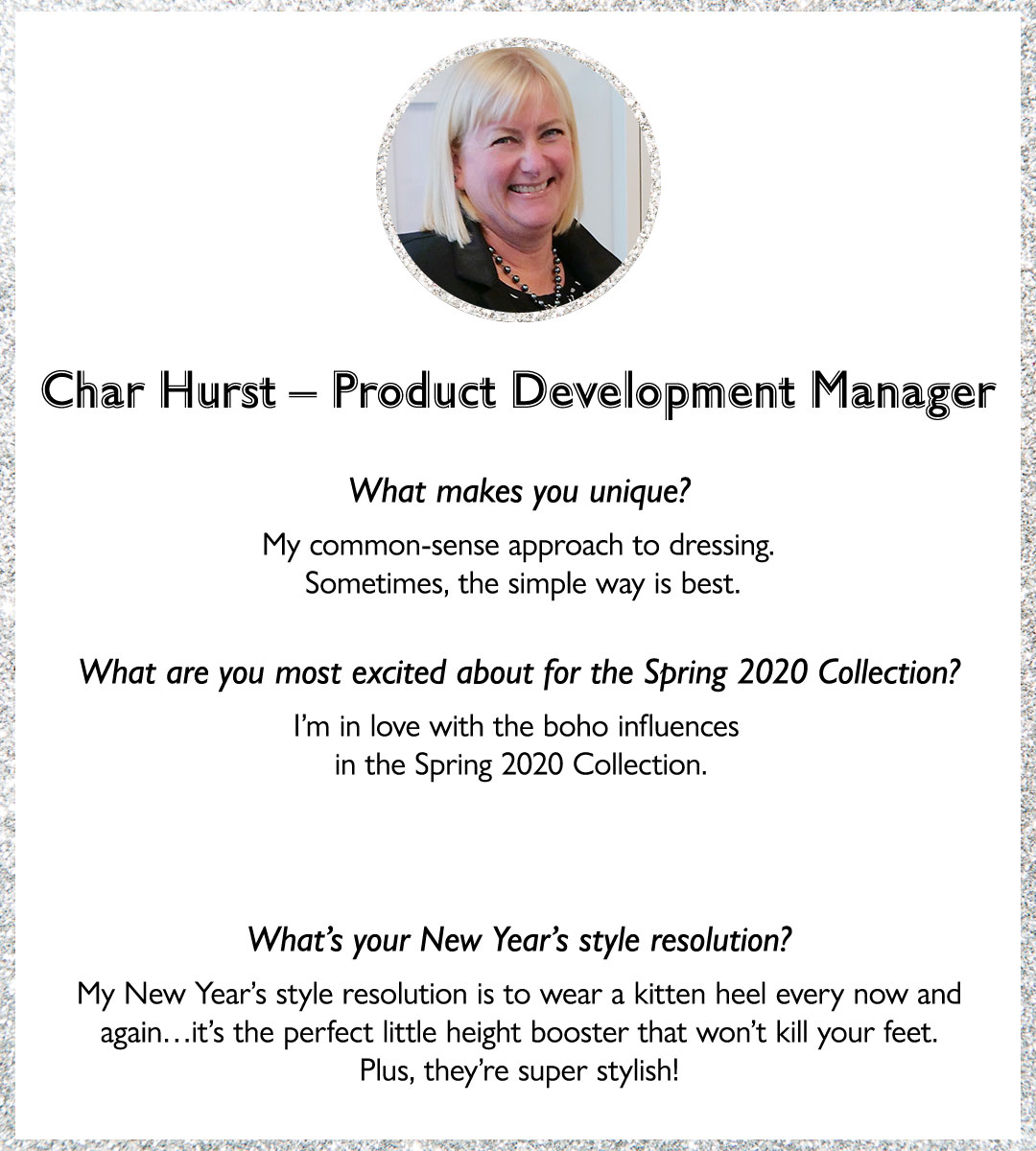 If that didn't get you excited for the Spring 2020 Collection, we don't know what will! We may have to steal a styling goal or two from the Design Team…they're just too good! But we also want to hear from you. What are your New Year's style resolutions going to be this year? Let us know in the comments below and your idea might just inspire a fellow fashionista. Now, let the countdown begin! Happy New Year!