Our Spring 2020 Campaign showcases some of the fabulous women that make up the cabi community and how they've made a point to live in the present and cherish every moment. Today, we'd like to introduce you to Sam Stewart of Style of Sam. You may recognize her, as we've featured her fashion and lifestyle blog many times over the past few seasons. Keep on reading to learn more about her story and find out how she expresses herself through her sense of style. Don't forget to check out the exclusive video to see some behind the scenes action and her final look for the shoot styled by our Executive Fashion Director, Becky Jantzen.

Sam lives in Fort Worth, Texas and is the mother of two adopted children, ages six and three. She runs a style blog called Style of Sam where you can get a glimpse into her classic, yet feminine sense of style. Aside from her commitment to fashion, Sam works part-time as a pharmacist. Need a refill on style advice? She's got you covered. In fact, her line of work is what inspired the creation of her style blog. When Sam started her blog, she was working at a hospital, wearing scrubs every day. She used her time off to indulge her creative side and decided to explore her love for fashion.
Friends encouraged her to share her style insights, and she's so grateful they did because that push was what really got her blog up and running. She's met so many great people (and has gotten to wear some incredible clothes) along the way. She describes her style as, "fun with a touch of glam and a bit of vintage." Sam believes your wardrobe has the potential to change the way you feel…and of course we feel that way too! If you're feeling good in what you're wearing, then you'll look good both inside and out. Feel good, look good, do good—that's a motto we can all live by.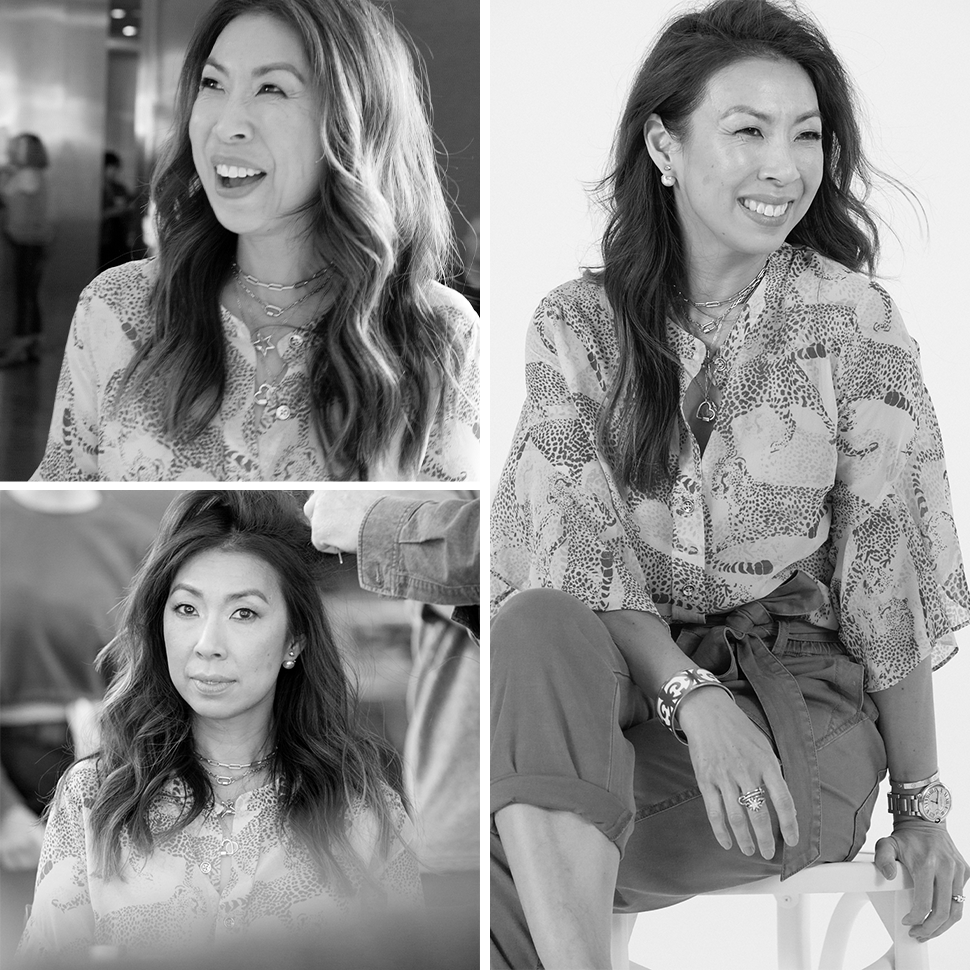 Having children has totally changed her outlook on life and has encouraged her to make the most of the present moment. Time flies by so quickly with children—they grow up so fast, so you have to cherish every moment and take care of every day. She shifted her focus to living for today with an eye toward self-love and self-care. If you take care of yourself, you're more capable of taking care of others, and Sam's living proof of that.
Sam used to be the kind of person who'd turn down invites for brunch dates with friends because she "didn't have enough time." But now, she's making time and would never turn back to her old ways. Spending time with your friends makes you realize that you're not alone—we bring each other up, and we're all in this together.
We've so enjoyed getting to know Sam and her sense of style more personally. Now it's your turn to say, "This is me!" Does the Spring 2020 Campaign speak to you? Share your thoughts in the comments below, and let us know why you're proud to be a part of the cabi community!