Our Stylists are with us today to give you an inside look at the important work The Heart of cabi Foundation is doing. The Foundation's philanthropic mission is far reaching: from helping female entrepreneurs in developing countries work their way out of poverty, to contributing to the education of Rwandan children, and helping women in need in our local communities, cabi strives to serve and invest in women around the globe.
We wanted to share some of our Stylists' encounters with local communities during various events hosted by The Heart of cabi Foundation. Their stories are nothing short of heartwarming and inspiring. Keep reading to discover a few ways in which The Heart of cabi Foundation was able to help women in need in our local communities this year!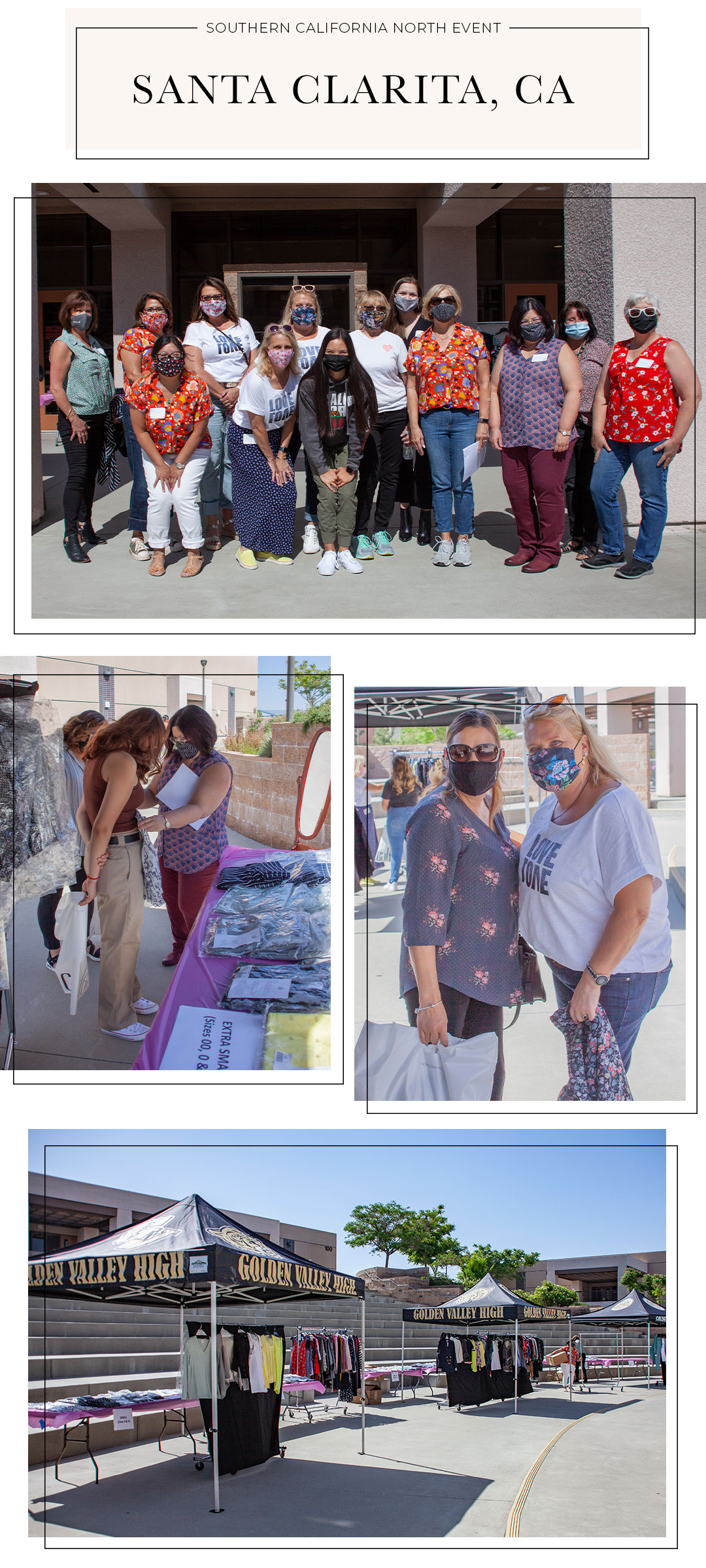 Stylist Laura Costa
Stylist Laura Costa was able to provide clothes to a mother and daughter duo at a styling event in Santa Clarita. They were overjoyed!
 "I was styling a mother and daughter team and toward the end of the styling session, the mother quietly asked me how much it was going to cost. I let her know it was our gift to her and her daughter—she was speechless! The intense appreciation she felt was overwhelming and tears of joy were shed.
I found out they came to the event to help out and provide support, not realizing they'd be on the receiving end! That realization opened up another conversation—she works as a discharge planner for a hospital and has struggled for the last year with feeling overwhelmed and underappreciated, so she was unbelievably grateful to have someone provide for her after being so used to providing for others. While still feeling the strong emotions from earlier, we went on a fun, joy-filled shopping spree!"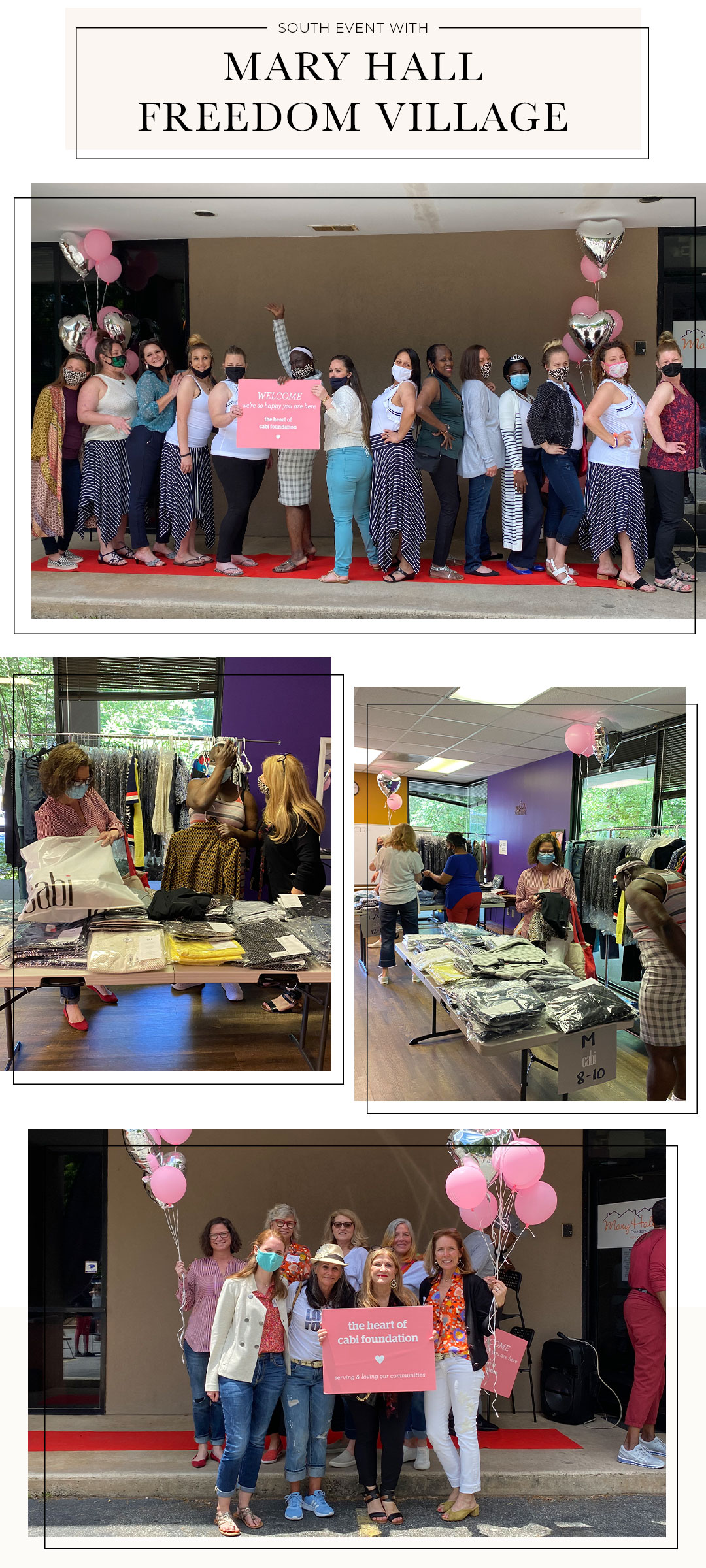 Ambassador Katherine Fristoe
Ambassador Katherine Fristoe shares a touching encounter with a new mom who is also recovering from addiction. Hear how cabi was able to bring joy to this young woman's life.
"A 24-year-old woman offered to help as we were setting up for the event. During the day, she let us know she had recently given birth and her daughter was in the ICU because this new mom was a recovering heroin addict. She said she so enjoyed working with the clothes and it helped her find joy. It gave her something positive to turn to and offered her hope. Her daughter is her inspiration, and her reason, for getting back on track! She couldn't wait to come back and shop the next day. When she did, she found such beautiful pieces that she can wear when she starts to work. She was just delighted!"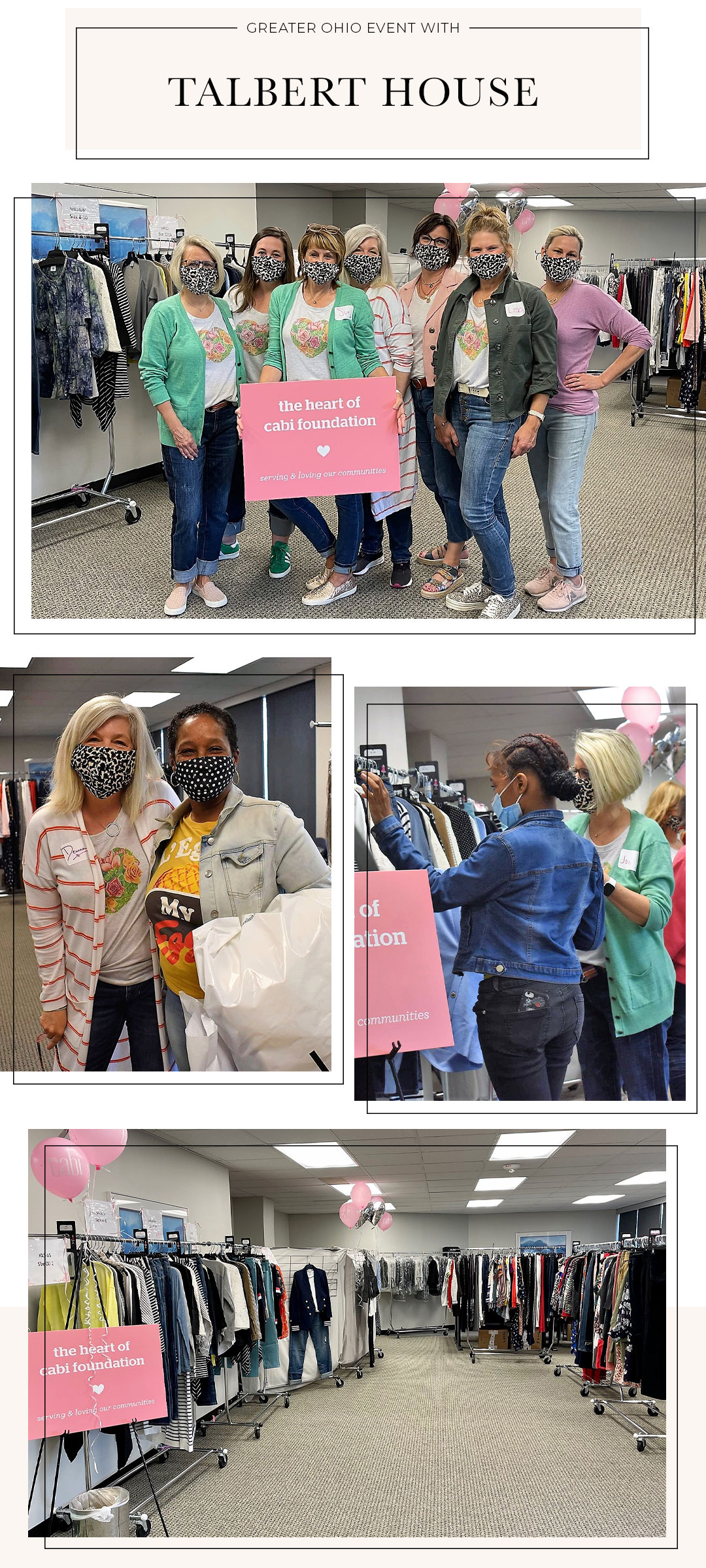 Ambassador Sue Schuetter
Ambassador Sue Schuetter shares how she was able to impact the lives of many women through her work with The Heart of cabi Foundation.
"As the Ambassador for the Greater Ohio region this year, I feel honored and blessed to have served alongside my fellow Stylists to bring joy and beauty to these deserving women. To see a woman's face light up in a new outfit for her upcoming interview, to have professional clothes for her new job, or to create beautiful new outfits to replace what was lost in a recent home fire is beyond words. I'm so grateful to have played a small part in bringing joy to their lives."
Hallie Kantor, Donor Relations Specialist
Hallie Kantor gives us an inside look at how cabi was able to come to the aid of various clients, helping provide them with new clothes for jobs and build their confidence.
"It was truly an amazing day and extremely humbling. [The cabi Stylists] were all so positive and motivating and made our clients feel empowered and beautiful. A few clients mentioned they had rough mornings and their day completely turned around. I had another client tell me that she has never owned clothes so beautiful and she can't wait to wear them to her new job. The one that impacted me most was a client who told me she had very low self-esteem because of things going on in her life, but because of cabi, she now feels confident. That is truly inspiring!"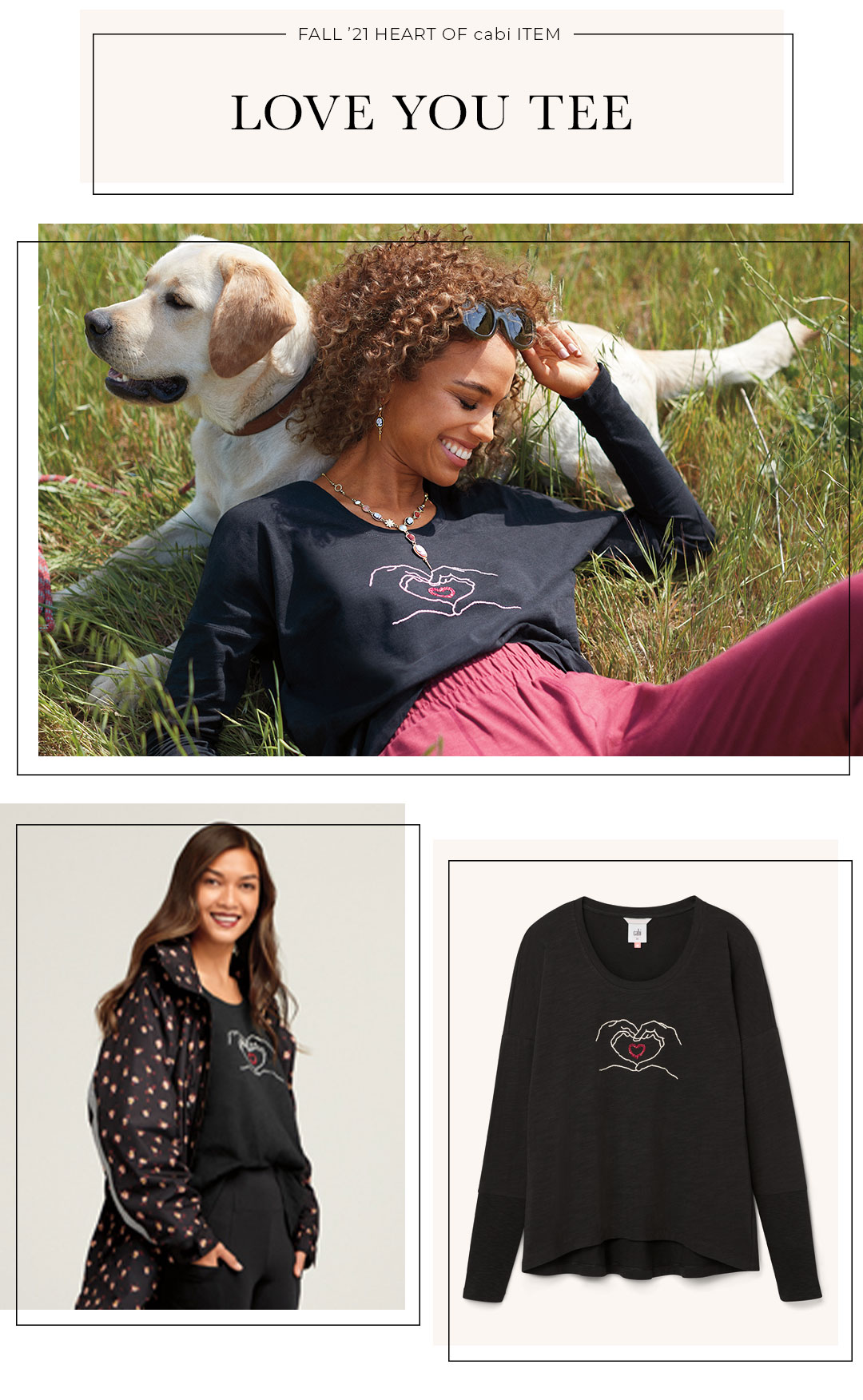 Get this: you can make a difference, too! When you purchase the Love You Tee, this season's Heart of cabi item, a portion of the proceeds will go toward funding our efforts around the world, and you'll be lending a helping hand in directly supporting the Foundation's mission.
If you have your own story or testimonial, please share it in the comments section below! We love to hear all the ways in which the women in our community are impacting lives and paying their kindness forward! To learn more about The Heart of cabi Foundation's efforts, visit our website. P.S. Remember, you can help make a difference by purchasing the Love You Tee! Doesn't it feel good to do good?