A quick note—we filmed this video series before social distancing and stay in place orders were issued. We encourage all to follow federal and state regulations around social and physical distancing. We look forward to when we can all gather in person again.  
We love highlighting the stories of amazing women who took part in cabi's Spring 2020 Campaign, and we're coming at you with another profile! Today, we're introducing you to Emily Shultz. Let's get to know her story and how she expresses her sense of style!

Emily hails from sunny San Diego, and she's a wife, mother, and executive of an energy company. She's also on the board of a non-profit organization in San Diego that focuses on foster care and children in the adoption system. As a mother of adopted daughters herself, this cause is very important to Emily. Although she works hard, she also cherishes her down time spent with her girlfriends just like any other woman! She believes everyone needs a break every now and again, and whenever she makes room in her schedule for girl time, she always feels rejuvenated, refreshed, and ready to get back to the amazing work she does. After all, no one knows her better than her friends do! She says she can count on them for anything…we all deserve friends like that!
When it comes to her wardrobe, Emily describes her personal style sense as traditional, but she loves a good pop of color to spice things up. She's been hosting cabi Fashion Experiences with her Stylist for several years now and is totally hooked. Emily is so grateful to her Stylist for making buying clothes so much easier for her—with a schedule like hers, who has time to go shopping? Thanks to cabi, Emily's Stylist is able to help her put outfits together so she doesn't need to worry about it. She can just throw on her personalized outfit and head out the door feeling as confident as ever. Emily says her Stylist knows what she'll love, but isn't afraid to nudge her out of her comfort zone and try new styles she wouldn't otherwise go for. She always comes out saying "Wow, I look really good in this!" Isn't it great when we can surprise ourselves like that? That's the power of fashion.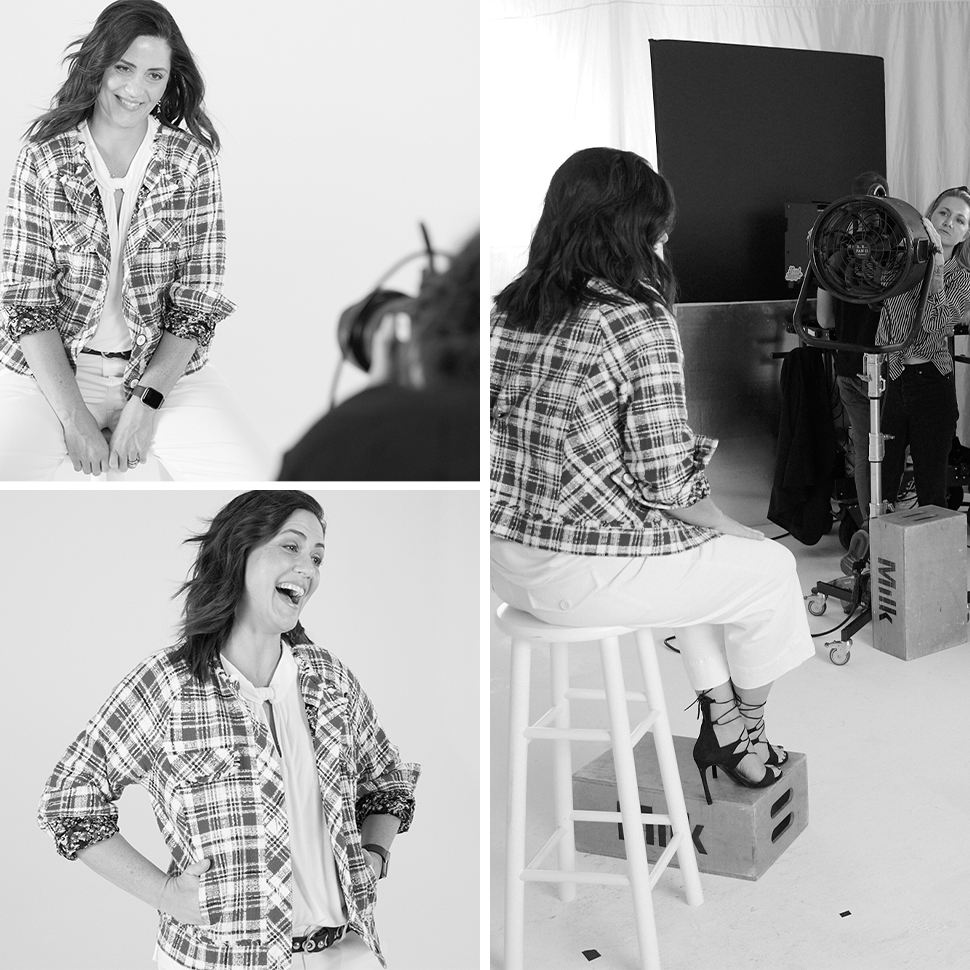 Watch the exclusive video to follow her through her day on set at the campaign shoot. You'll get to see the outfit she was styled in…along with other glimpses into her life!
We've so enjoyed getting to know Emily better. It's such a privilege to invite these inspiring women to participate in our campaigns. Now, we want to hear from you. What is your cabi story? In the comments section below, share how you discovered us and how cabi clothing has helped you be the woman you are!