Sharon Garofalow is a fashion and lifestyle blogger based in Orange County, California. As a mother of two boys, Sharon's blog Cupcakes and Cutlery provides tips on how to be an awesome wife and mother…and how to look good doing it. You may recognize Sharon from previous collaborations on the cabi blog—she's always offering up great styling advice, and that's why we had to turn to her for some extra special insight this Saint Patrick's Day.
What does this holiday make you want to do? Wear green, of course! And if you're saying, "I'd never wear green," we're saying "It's time to reconsider." With Sharon's help, we're going to prove green is an incredibly flattering and exciting color to add into your mix any time of year. Between soft mint and deep forest to bright emerald and refreshing lime, any green goes, which means there's one that's right for you, yes you. But why take our word for it when you can take hers? Sharon has put together three outfits featuring the green pieces from the Spring 2020 Collection along with some fun ideas of where to wear them. Have a read for her thoughts and to get her exclusive styling tips.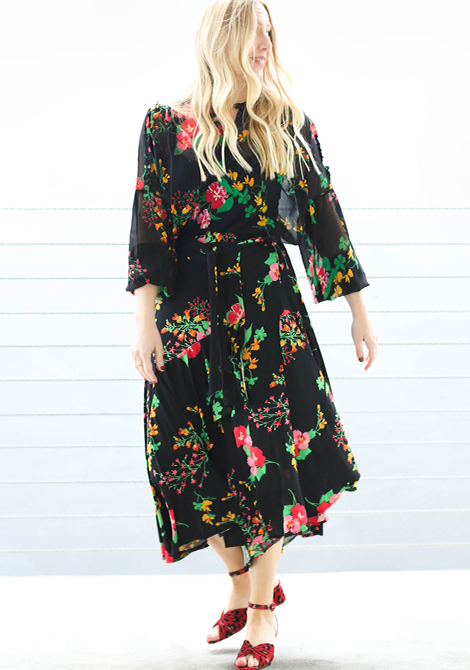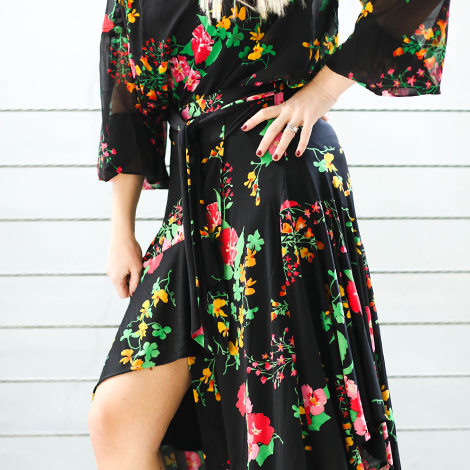 "I'm OBSESSED with the combination of the Drama Skirt and the Thespian Blouse! I can't get over that the pieces can be worn separately but together look like a darling dress! The fabric of the skirt is super flattering and has tons of movement. And in my opinion, cabi is THE expert of gorgeous blouses. I love that while there is green in this pattern, it's not the dominant color. I'd wear this cute outfit for a St. Patrick's date night, a night out with friends, or a work event where I wanted to stand out and feel extra confident."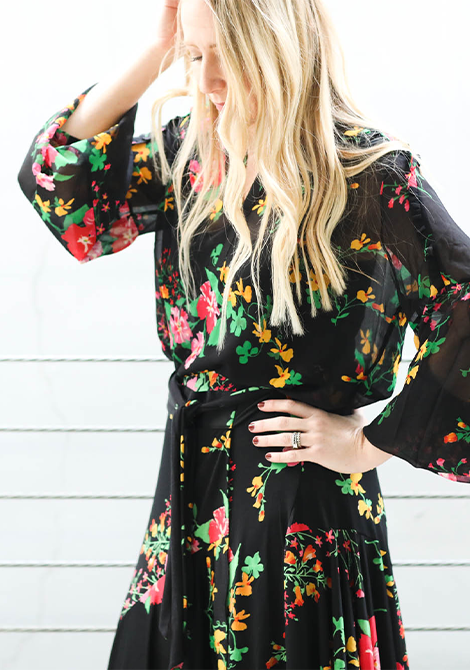 "I can't quit the Cinch Skinnies! When cabi came out with the black pair, I knew I had to have them. They are my go-to jeans and I love that you can dress them up or down. Here, I paired them with the Knotty Tank and the Library Jacket. I've never met a leopard print I didn't like and the knot detail at the front makes this simple tank extra special. The green check print of the Library Jacket feels classic but modern at the same time. There's no chance I'd be pinched wearing this on St. Patrick's Day! This look is great for a business meeting or school conference. It's a little more elevated than my standard jeans and t-shirt but is just as comfortable."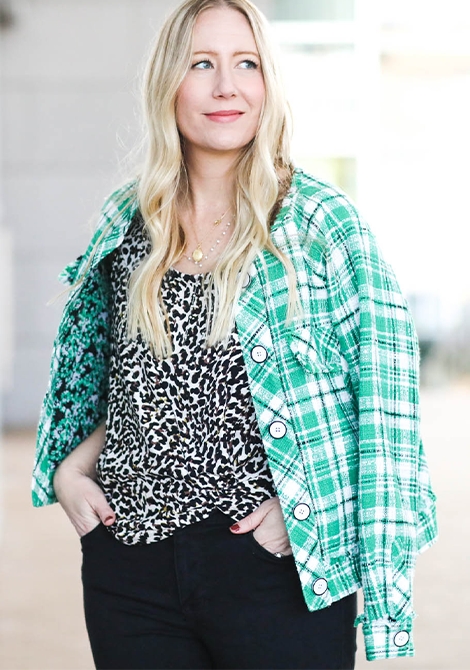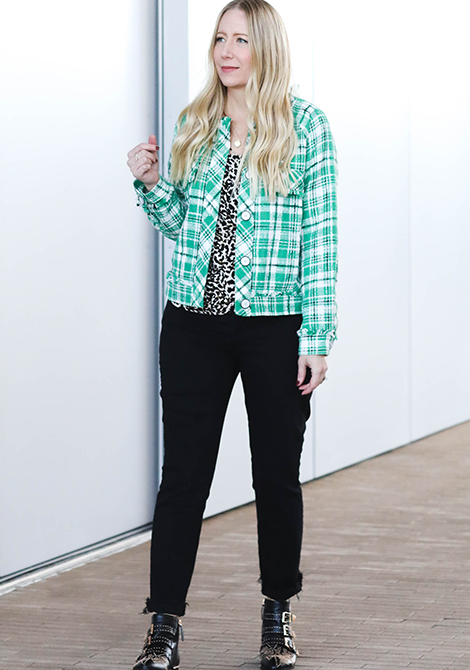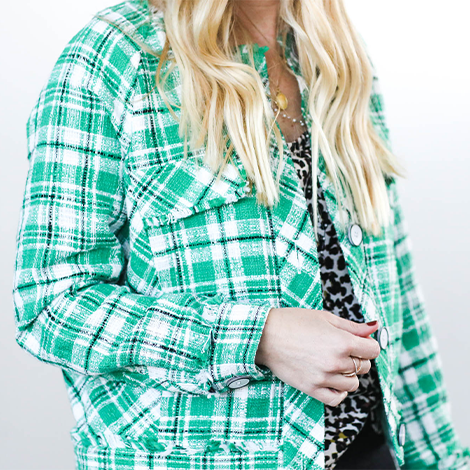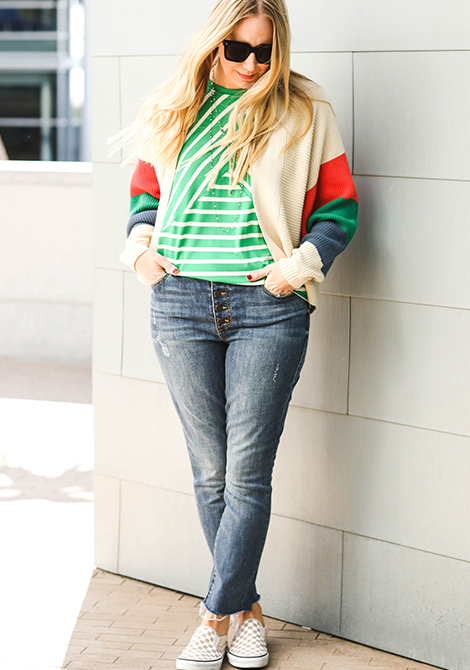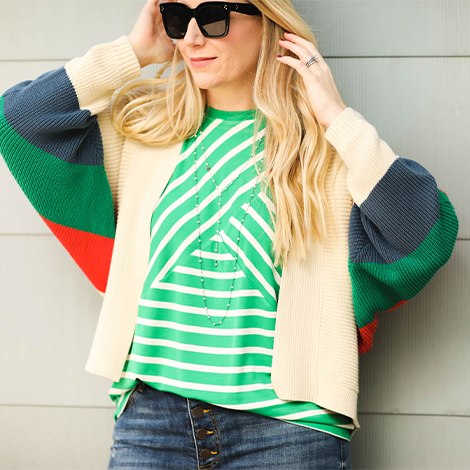 "The soft Amelia Tank is a fun and festive piece to wear for St. Patrick's Day. I wore it with the Trio Sweater for a cute, casual look that has a fun pop of color with the striped sleeves. The high waist of the Button Fly Skinny is super flattering and a great jean option for this easy spring look. I'd wear this to lunch with friends or an afternoon date to the movies. I know this is going to be one of those sweaters that I get asked about when I wear it around town!"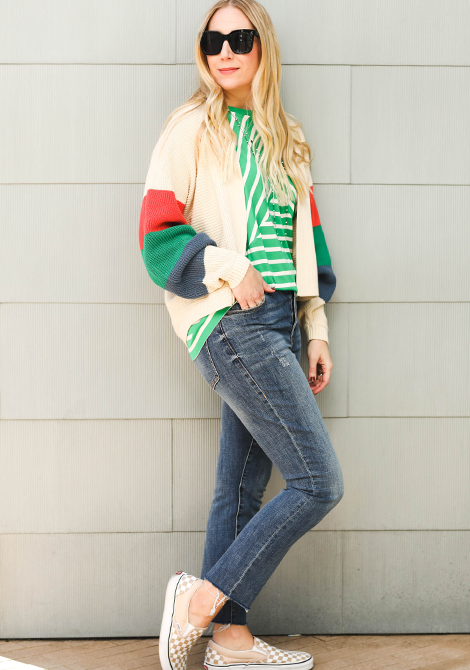 This holiday is the perfect excuse to experiment with green if it's new to your wardrobe, and for those of you who don't need any convincing, it's just another opportunity to (sham)rock it! Now, we want to hear from you. How do you wear green? Share your styling tips in the comments below. We know they'll be great…must be the luck of the stylish.