We all know the key to strutting your stuff with confidence is a great pair of shoes. That's why we've compiled the shoes from the Spring 2020 Look Book into one thorough Spring Shoe Guide. The trends and designs we bring to you each season are always pulled directly from the runway. We stay in the know on what the latest and greatest styles are so we can pass it on to you. We were able to break down the springtime shoe trends into four categories: strappy sandals, color-blocked sandals, printed pumps, and leopard sandals. Keep reading to find out what we learned about each group and then go ahead and try adding a pair or two (or three!) to your spring wardrobe.

Dress up a spring look with a strappy sandal. They're great for showing off your pedicure and adding dimension to an outfit. Plus, strappy sandals come in all heights, from gladiator flats that lace up the ankle to minimalist pencil heel pumps…take your pick!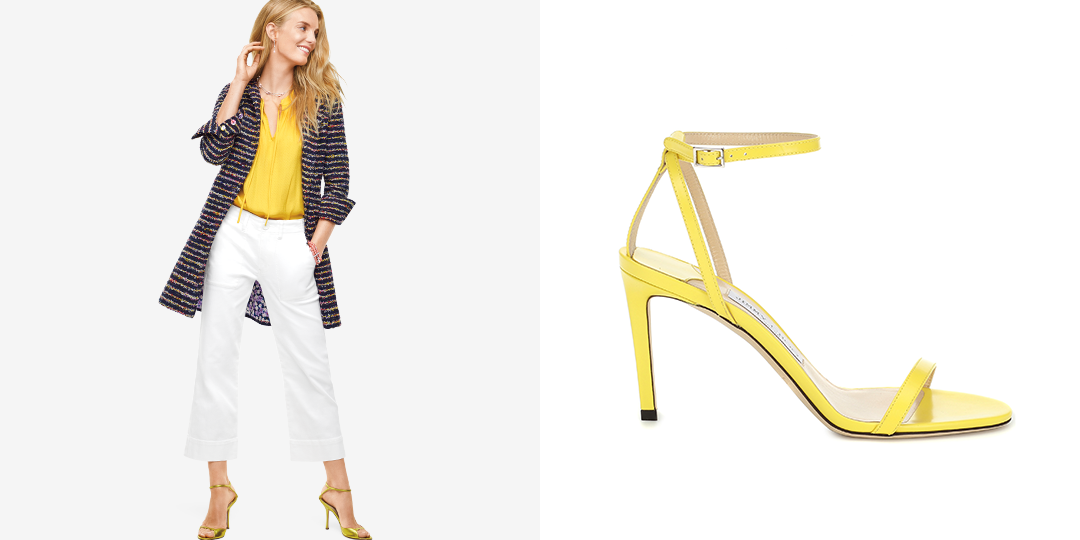 Featured Item: Jimmy Choo Minny 85 Leather Sandal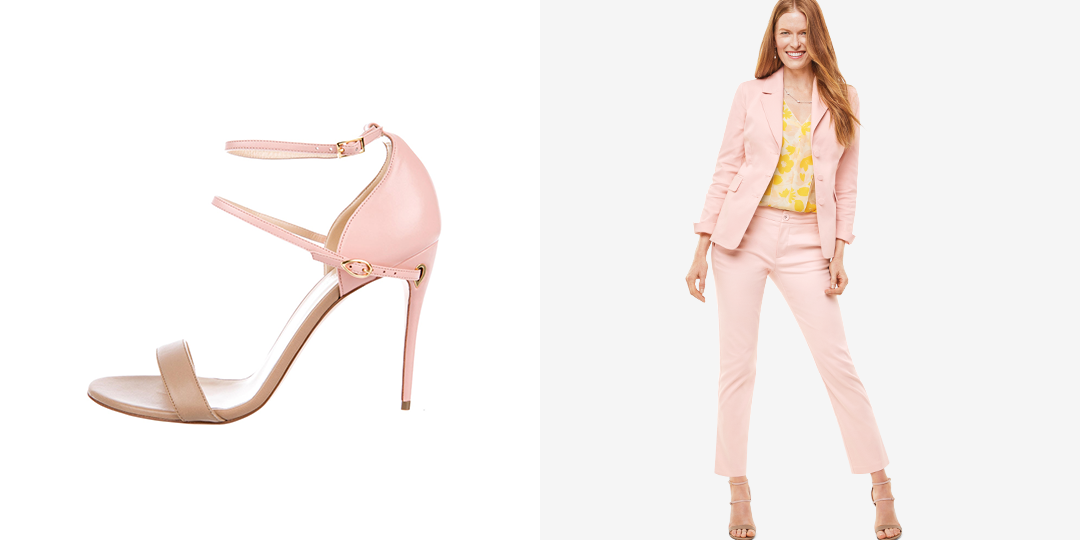 Featured Item: Jennifer Chamandi Rolando Leather Ankle-Strap Sandal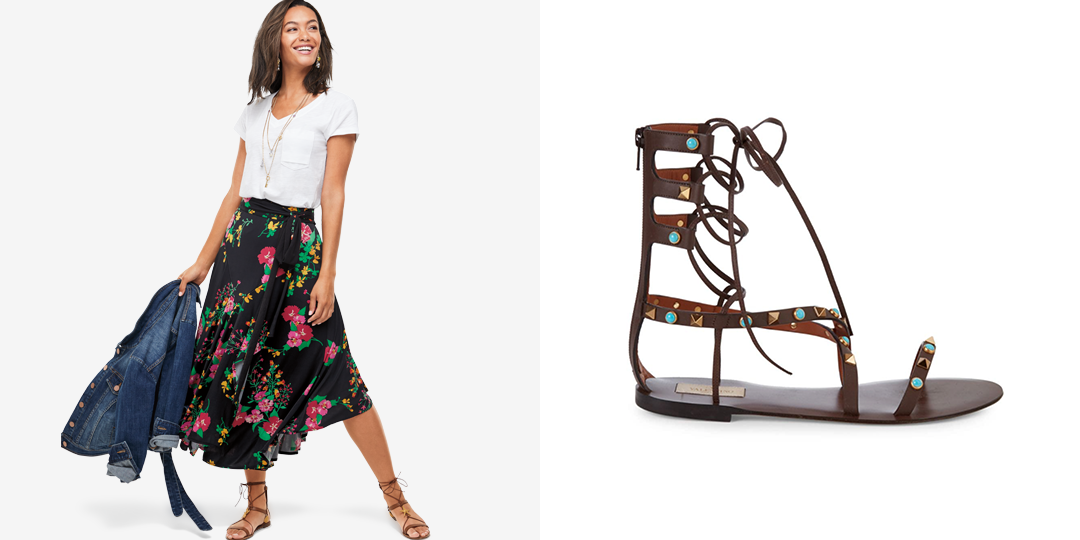 Featured Item: Valentino Leather Gladiator Sandal

Solid color shoes are a great way to add a pop of color to an outfit. Let your shoes be the showstopper of your next look by going for mustard yellows and kelly greens. You can even try a monochromatic ensemble by matching a color-blocked sandal back to your outfit.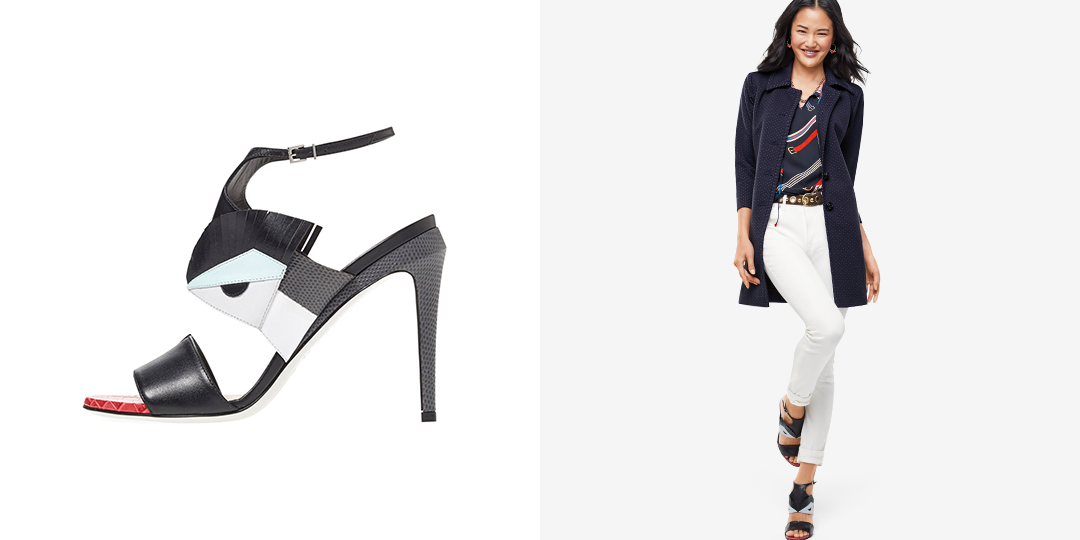 Featured Item: Fendi 'Bugs' Leather Sandal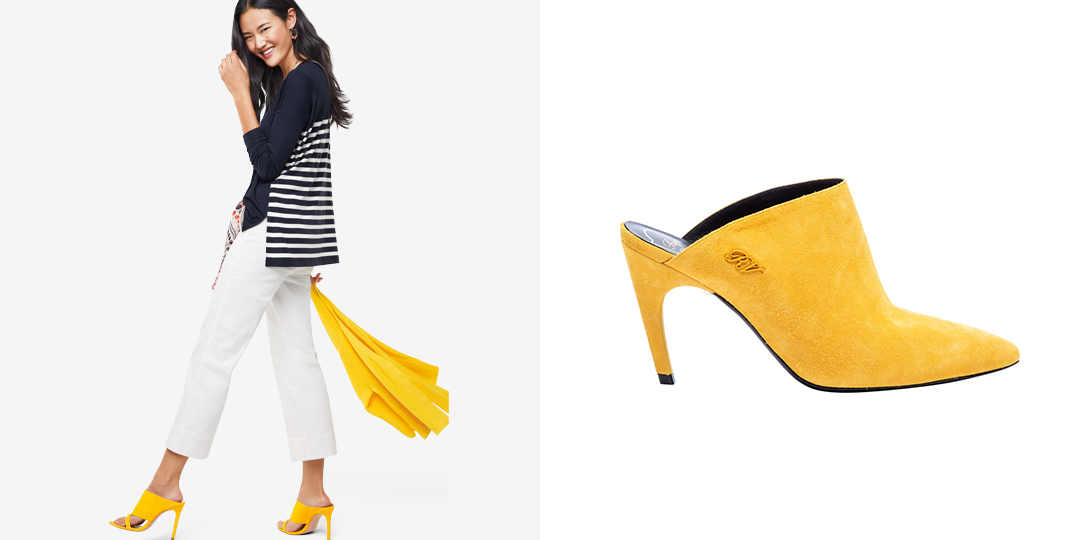 Featured Item: Roger Vivier Suede Mule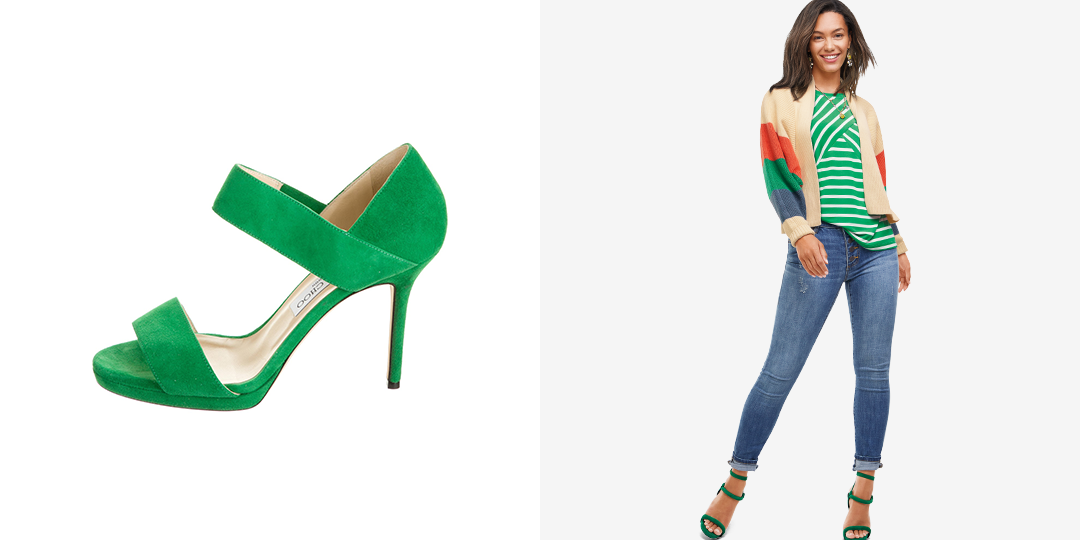 Featured Item: Jimmy Choo Suede Anke-Strap Sandal

When we think of adding patterned clothing into the mix, we tend to think of blouses and dresses, while shoes often go overlooked. But a sandal can be a great way to incorporate fun prints into your look. Reach for floral prints or try this season's Bow Kitten Heel that features a darling stripe design.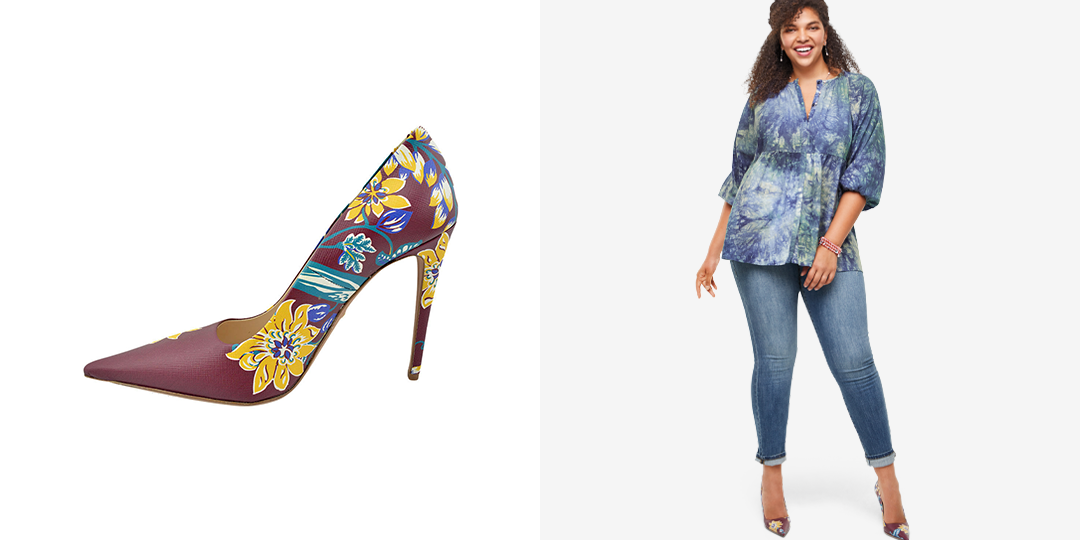 Featured Item: Prada Floral Point-Toe Pump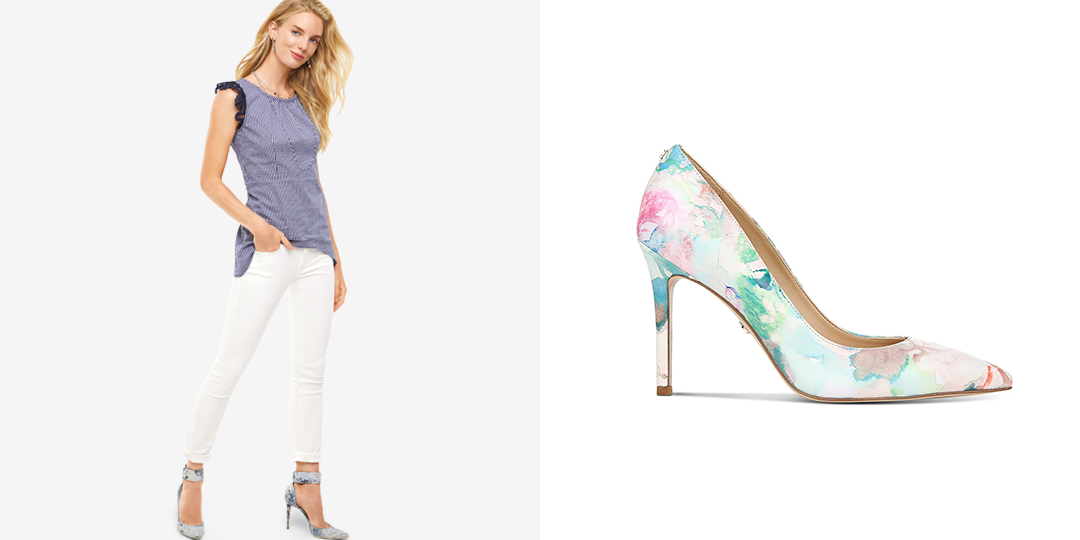 Featured Item: Sam Edelman Hazel Pointed Toe Heel

Speaking of prints…did we mention that one of our all-time favorite prints is leopard? Although this print often gets associated with the fall, feel free to weave it into your spring wardrobe—it's always very on-trend. Try out this season's red leopard Siren Sandals or go for a more neutral version of this print.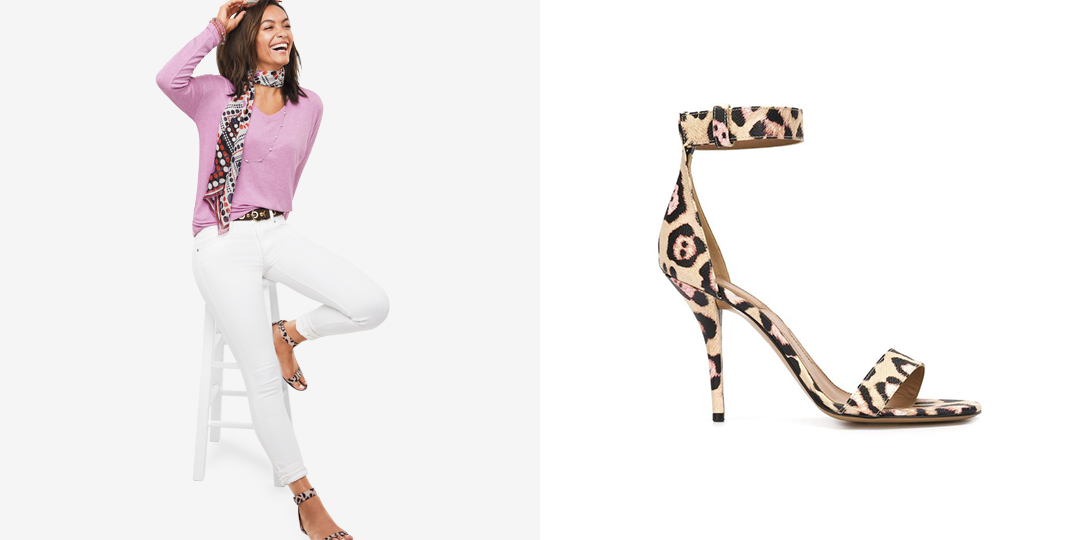 Featured Item: Givenchy Infinity Jaguar Print Sandal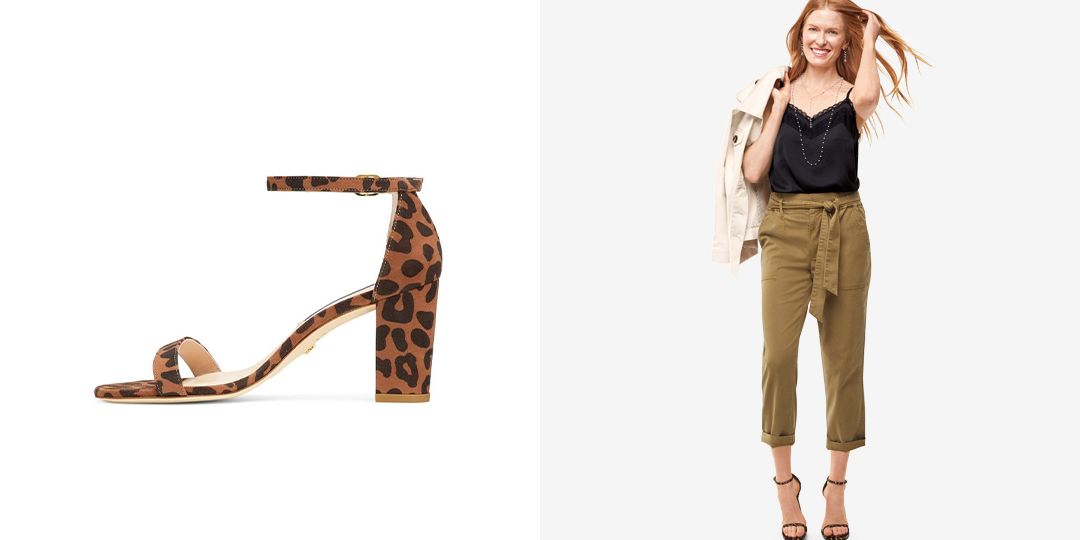 Featured Item: Stuart Weitzman The Nearlynude Sandal
There you have it—a taste of some of the shoes that were featured in our Spring 2020 Look Book. We don't know about you, but we certainly want a pair of each of these styles! After all, a woman can never have too many shoes, right? Since springtime is on the horizon, we want to hear which shoes are in your seasonal rotation. Share your thoughts in the comments section below, and we may just have to add them to our shopping list!