Everyone wants to do something special for their mother on Mother's Day, but figuring out what that is can be tough. If you're a mother yourself, you probably have some ideas in mind of how you want to spend your day, and you have every right to express them! This is your day, after all. Everyone caters to you for once. We're here to help you make your mother's day extra special, whether you're a daughter, a mother, or anyone looking to celebrate! Some moms prefer quality time spent together over receiving gifts, others like opening a present once in a while…who doesn't! That's why we created a master guide of Mother's Day activities you can do over Facetime or Zoom and present ideas for different types of personalities—we're sure you'll find something she'll love with a capital L! Keep reading to discover the perfect ideas for you and your family!
The Crafty Mom
For the artsy type, you'll want to break out all your crafty gear. Maybe that means making jewelry together or crocheting. We love the idea of creating a scrapbook—making a collage of photos you'll both cherish forever. For present ideas, you can get her a handy craft organizer or a book that'll teach you how to sketch your favorite outfits like designers do. For a clothing item, we love the Shrimpton Scarf because this piece really lets you get creative—there are so many ways to style it! Use it to keep your hair out of your face or as an accent around the handle of a purse. You can even wrap it at your wrist for an innovative bracelet. Let your imagination go wild!
Activity Ideas
Do her favorite hobby with her
Create a scrapbook
Gift Ideas
Craft Organizer
Sketch Your Style
Shrimpton Scarf
The Green-Thumb Mum
Is your mother one with nature? Does she spend much of her time manicuring her garden to perfection? For the outdoorsy mom, you'll definitely want to spend time gardening together! Turn on your face time and both of you can work on your individual gardens, separately but together. Enjoy your lunch out in your garden so that you can admire the work you did together. As for gifts, a sunhat to protect her face makes a great fashionable and functional present, or of course, any floral printed blouse so she can wear her favorite flowers!
Activities Idea
Gardening
Cook lunch and enjoy it in the backyard
Gift Ideas
Sunhat
Thespian Blouse
A live plant to plant in her garden
The Fashionista Mom
Is she a big fan of all things fashion and beauty? Does browsing skincare make her giddy? Does dressing up make her light up? That means you've got a fashionista mother! Try a socially-distanced DIY spa day! Find a recipe to make your own bath bombs and face masks while chatting over Facetime. Or try a little fashion show where you raid each other's closets and show off your best outfits. (You're never too old to play dress up!) If she prefers to shop for herself, you can always get her a cabi Gift Card! Otherwise the Siren Wrap Dress is always a winner.
Activities
Plan a DIY spa day
At-home fashion show
Gift Ideas
cabi Gift Card
Siren Wrap Dress
Bath Products Set
The Mom with Great Taste
And we're not just talking about style…if you or your mother is a foodie, then this list is for you. Are you constantly on the hunt for the next Michelin-starred restaurant to try? Turn on that Zoom and cook the same breakfast together (even though you may not be in the same kitchen)!  Maybe eggs benedict with a fresh hollandaise sauce is exactly what the palette wants…or the classic pancakes and bacon always does the trick. You can even try freshly squeezing your own OJ for bonus points. When it comes to gifts, kitchenware is always a good move or a cute apron. Whatever you decide to do or buy, she (and her taste buds) will thank you!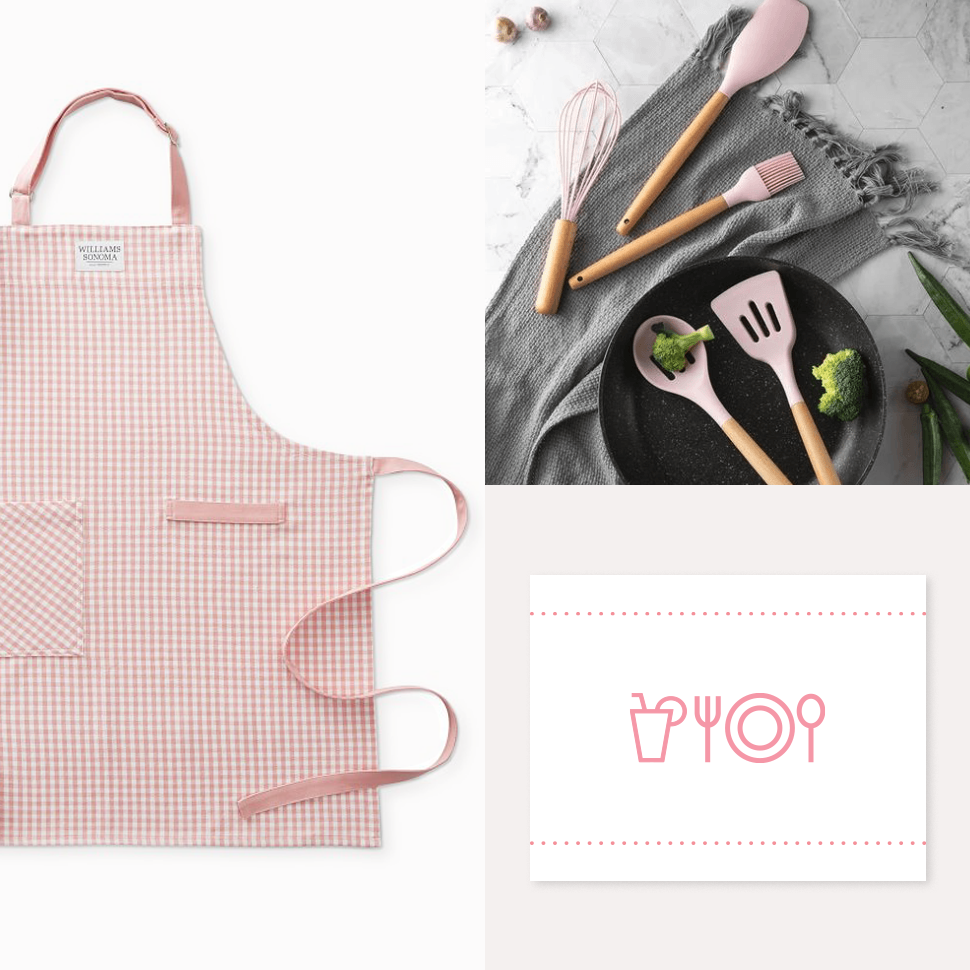 Activities
Breakfast
Test out new recipes
Gift Ideas
A gift card to her favorite restaurant
Cute Apron
Cooking Set
Here's to all the mothers out there! To all your strength, wisdom, and selfless love and care! How do you plan to celebrate this wonderful holiday? Share your plans and gift ideas in the comments below—we can always use more suggestions!