In each and every one of us, there's a little girl with a wild imagination—one who believes in once-upon-a-times and happily-ever-afters, whether or not there's a prince charming in the picture. That little girl grew up to be the strong, successful woman she is today, yet still holds on to some of those childlike wonders. The Fall 2020 Fairytale Ending trend taps into that wide-eyed romanticism and gives it a grown-up twist, putting an emphasis on alluring hues like deep plums, hunter greens, and dark-ground florals. Today, we're giving you an inside look at all the details that go into this romantic trend.
The Fairytale Ending pieces offer royal takes on plaid prints and silhouettes fit for a queen. We're talking jumpsuits, turtlenecks, and fringe-accented coats. Let yourself indulge in statement jewelry pieces (the kind you'd sneak into your mother's vanity to try on when she wasn't looking!), ethereal blouses that float dreamily against the body, and flirtatious details like flutter sleeves and delicate ruffles all lend aesthetics to this trend. When it comes to styling, there's no such thing as "over-the-top." Reach for glitzy barrettes and leopard print shawls, bow-tie necklines and knee-high boots…and don't think twice. We promise, styling this trend will leave you feeling like you're playing dress up again, only this time it's not make believe!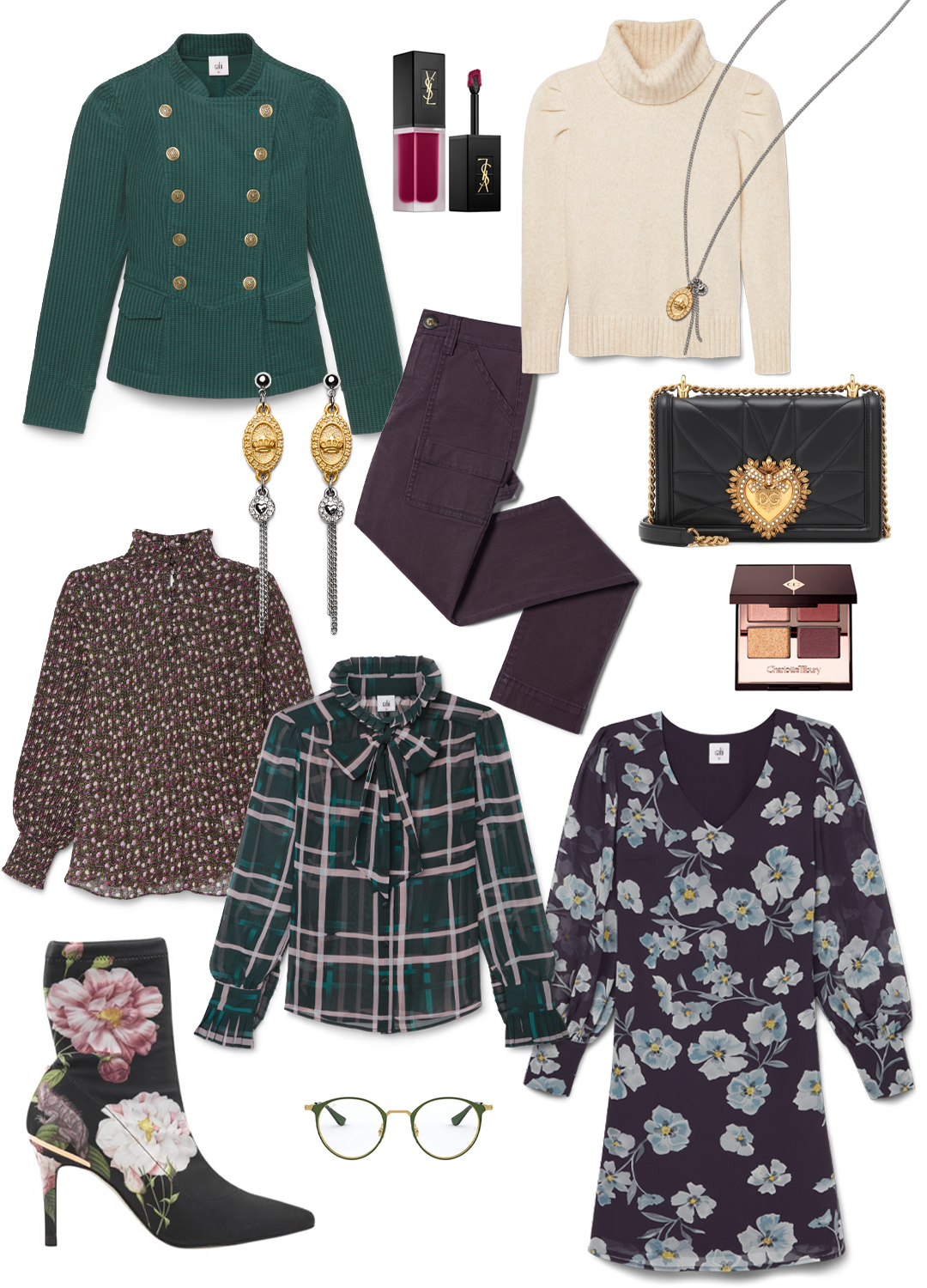 We don't know about you, but there's just something about this trend that has us believing in fairytales! Does the Fairytale Ending trend speak to you? We want to hear all about it. Leave your thoughts in the comments section below and let us know how you plan to incorporate this dreamy trend into your fall wardrobe!