There's a lot more to cabi than our stylish Collections. Did you know that through our Heart of cabi Foundation, we're helping women in need both around the world and at home.
Globally, we empower women in the developing world in two ways: funding small business loans for female entrepreneurs in developing countries (one for every woman who becomes a cabi Stylist) and contributing to the education and futures of children in Rwanda through our Make a Change Program.
At home, we're launching our fifth Heart of cabi Week, where our Stylists volunteer to distribute clothing to women in local communities returning to work or who may be in vulnerable positions. And, we love giving back—since the start of our Foundation, we've donated over $50 million dollars worth of clothing domestically and internationally!
Serving and investing in women and families across the globe is our passion and our clients help us deepen our impact. There are three ways you can make an impact each season: purchasing our seasonal Heart of cabi item, donating to our Foundation, and becoming a Stylist.
We've got major heart eyes for this season's Heart of cabi piece, the Cheerful Blouse, a long-sleeved, dark-ground floral blouse that fits right into the Fairytale Ending trend. This easy-fitting top has sporty, contrasting striped cuffs, an easy fit, and elegant v-neckline, letting you show off some of your favorite jewelry. Plus, when you purchase this top, you're changing lives—a portion of the net proceeds of the sale goes to the Heart of cabi Foundation, helping women in need!
To help you envision how this piece can be worn, we collaborated with three of our favorite influencers Romy Schorr @romyraves, Lisa Fergus @balancinglisa, and Bethany Everett @twentysomethingplus. They've each created a stylish outfit starring the Cheerful Blouse. Check out their pages for inspiration, then add this versatile piece to your wardrobe and get stylin'!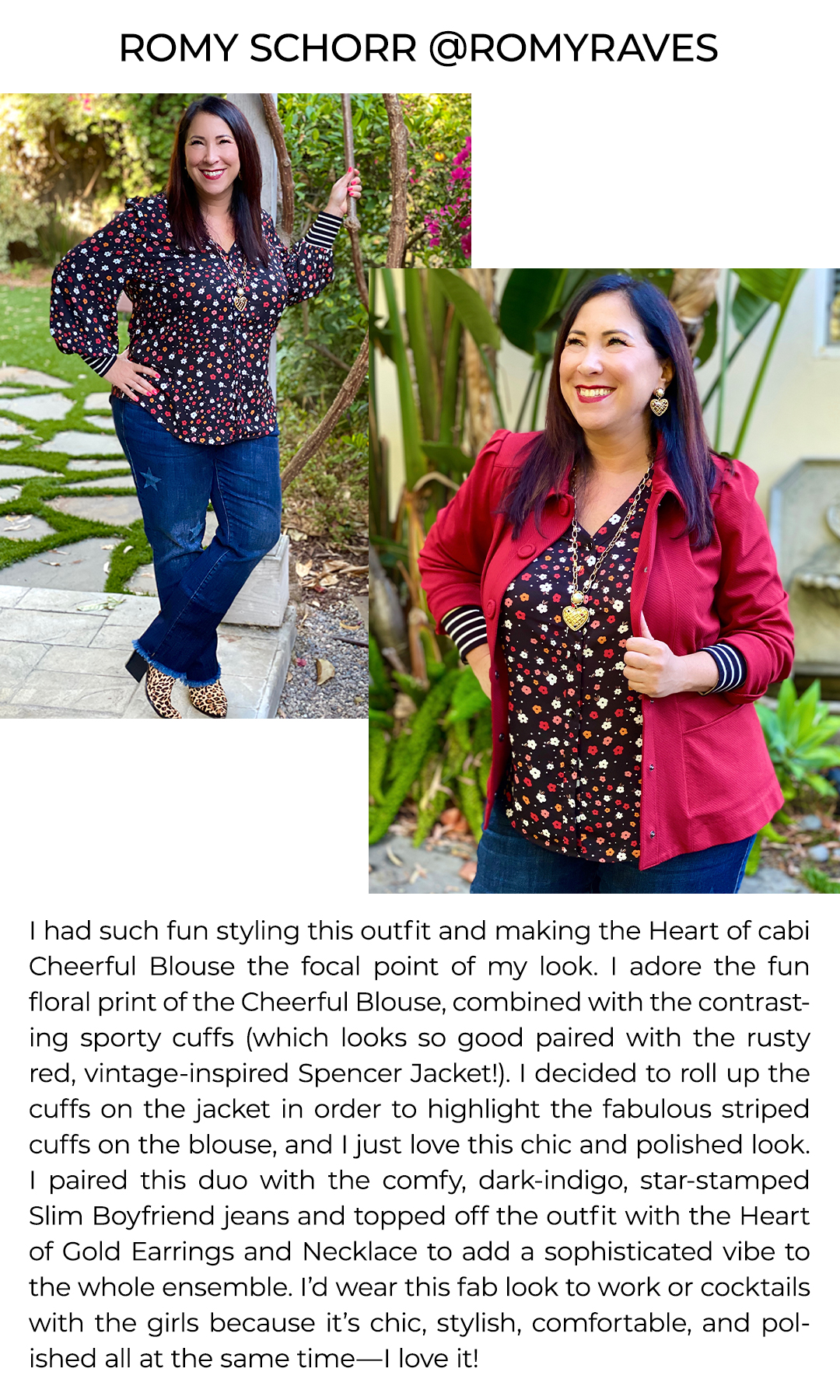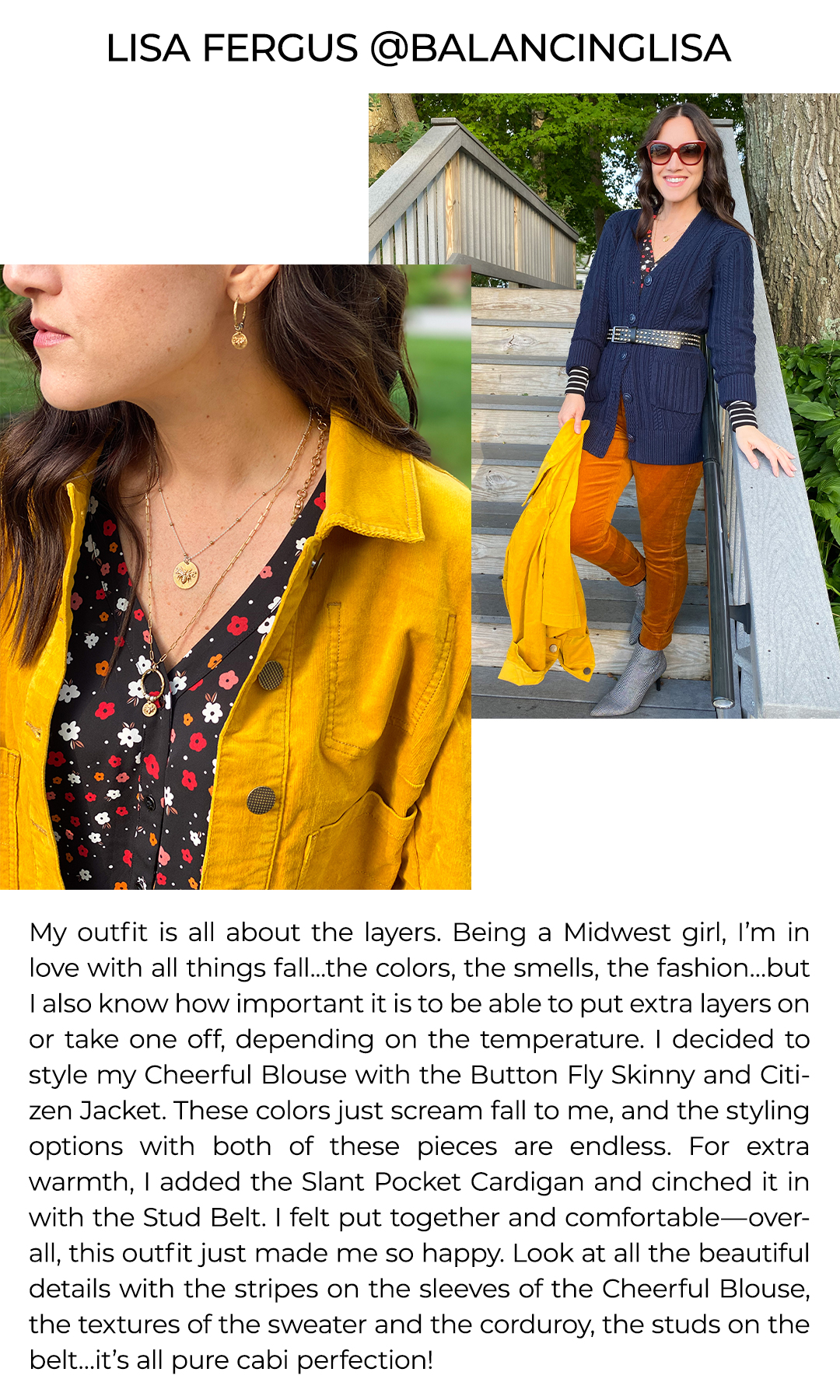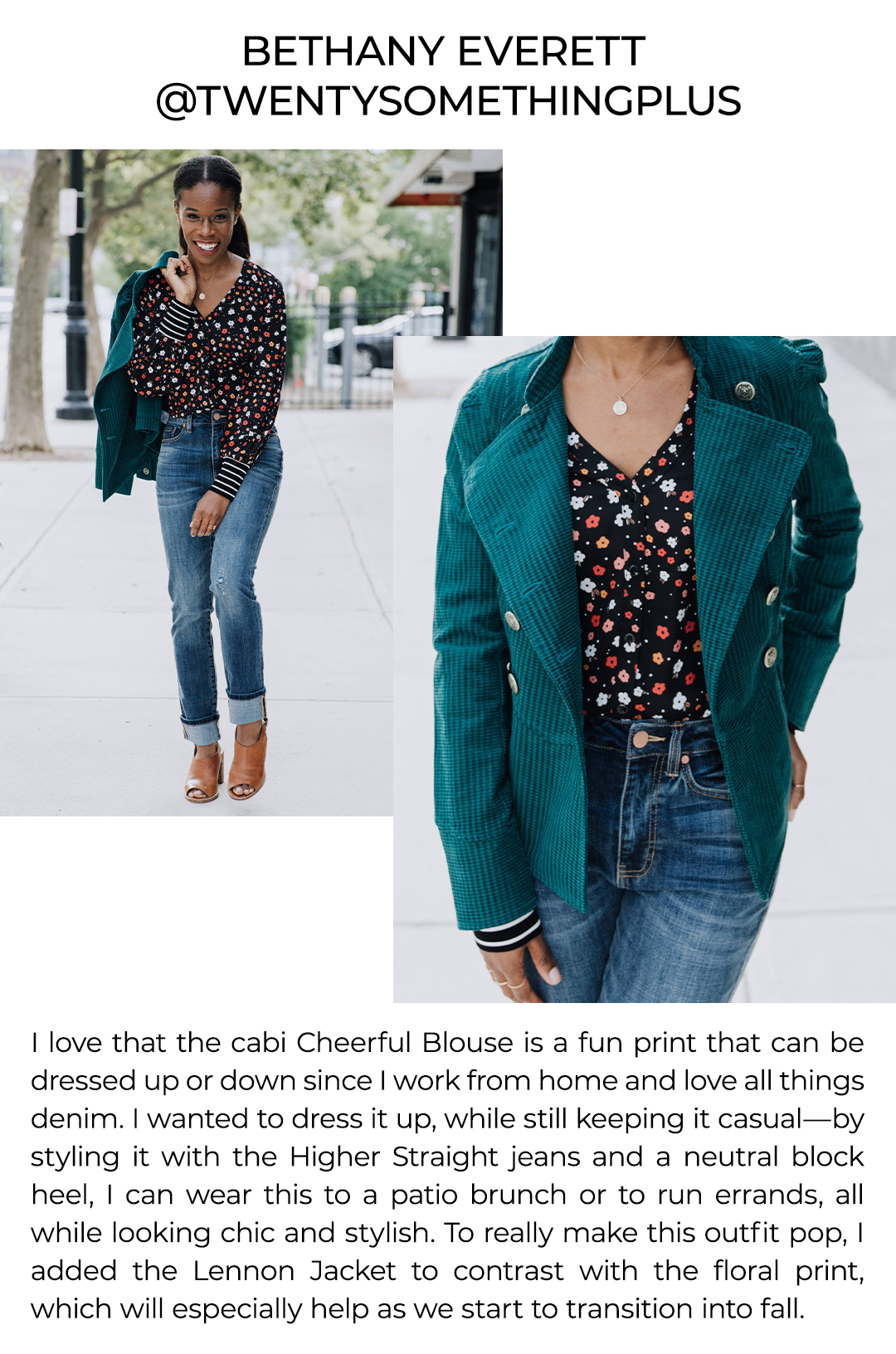 We're curious—how are you styling this season's Heart of cabi piece? Snap a photo wearing the Cheerful Blouse and post it to Instagram tagging @cabiclothing #heartofcabi and know you play an important role in our mission to change lives!