There comes a time every season when we take a back seat and pass the mic over to our favorite fashion bloggers to share their styling ideas with you. Obviously, we could go on and on about our favorite pieces in the Collection and how to wear them, but sure, we're a little bit biased…that's why we let these bloggers take the wheel. The women behind these fashion blogs come from all walks of life and are united in their love for great style. It's so important to hear different perspectives and new takes on fashion, especially when gearing up for a change of seasons! It's such an exciting time when the weather starts to change, the leaves start to turn, and you get to whip out your favorite fall styles that have been awaiting their seasonal debut in your closet. So, we'll zip it for a moment and let the bloggers do the talking. Keep reading to hear all about their fall must-haves and discover their creative styling tips and tricks! (P.S. It goes without saying that you should bookmark these blogs for fashion advice all year long!)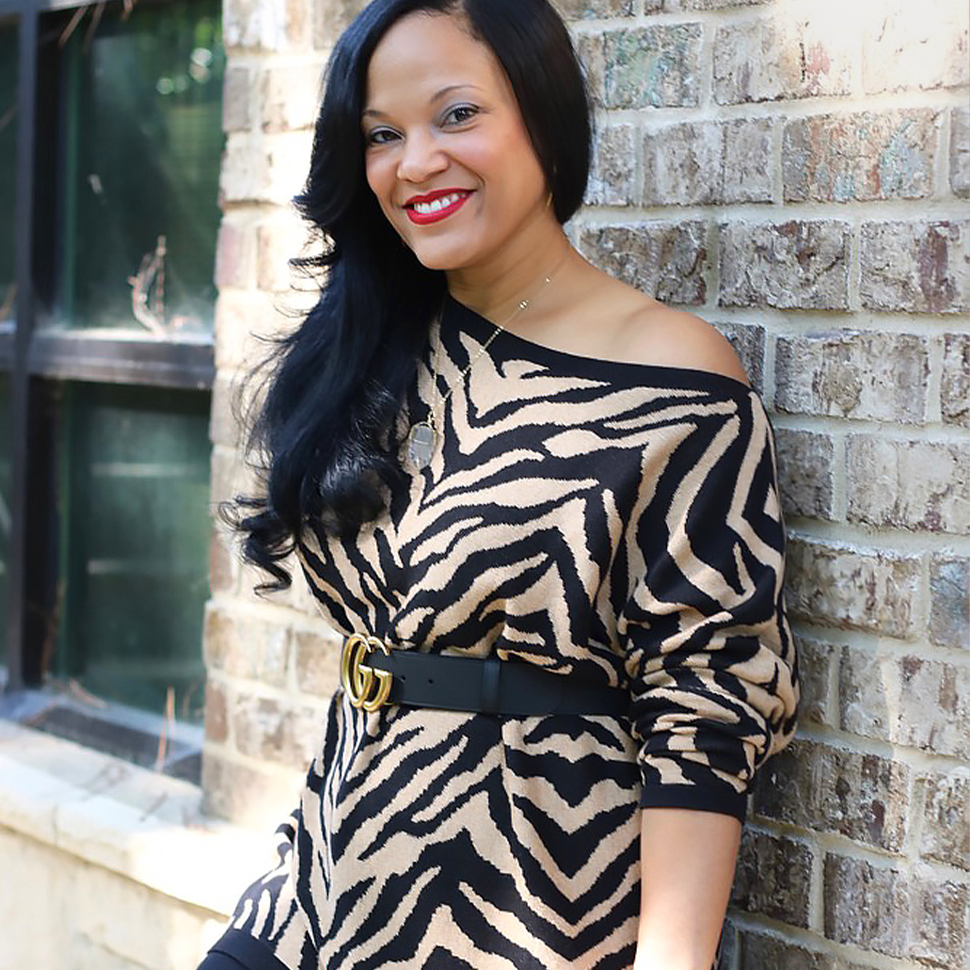 Animal Prints with Stushi Gal Style
Although she lives in hot, sunny Georgia, autumn is Johnnalynn's favorite season when it comes to fashion. She's had enough of the hot summer days and is ready to get a jumpstart on fall styles. She decided to focus on animal prints, a quintessential fall pattern that is truly timeless! Johnnalynn pairs the Dani Pullover back to the Lanky Legging and has some seriously genius styling ideas. (Hint: there's some off-the-shoulder action!) Check out her post to see the final outfit.
Crazy Blond Life, Crazy for Fringe
Suzanne Smith, the creator behind Crazy Blond Life, is falling for fringe, the hottest trend of the season. This flirty detail is making its way into all sorts of designs in the industry, from dresses to purses to coats, so no matter how you wear it, you'll be on trend. That's why Suzanne is crazy about the Regency Coat, and even though she lives in North Carolina where it isn't quite cold yet, she's dreaming about all the ways she'll style this plaid number. Check out her post to see which other fall items are on her must-have list!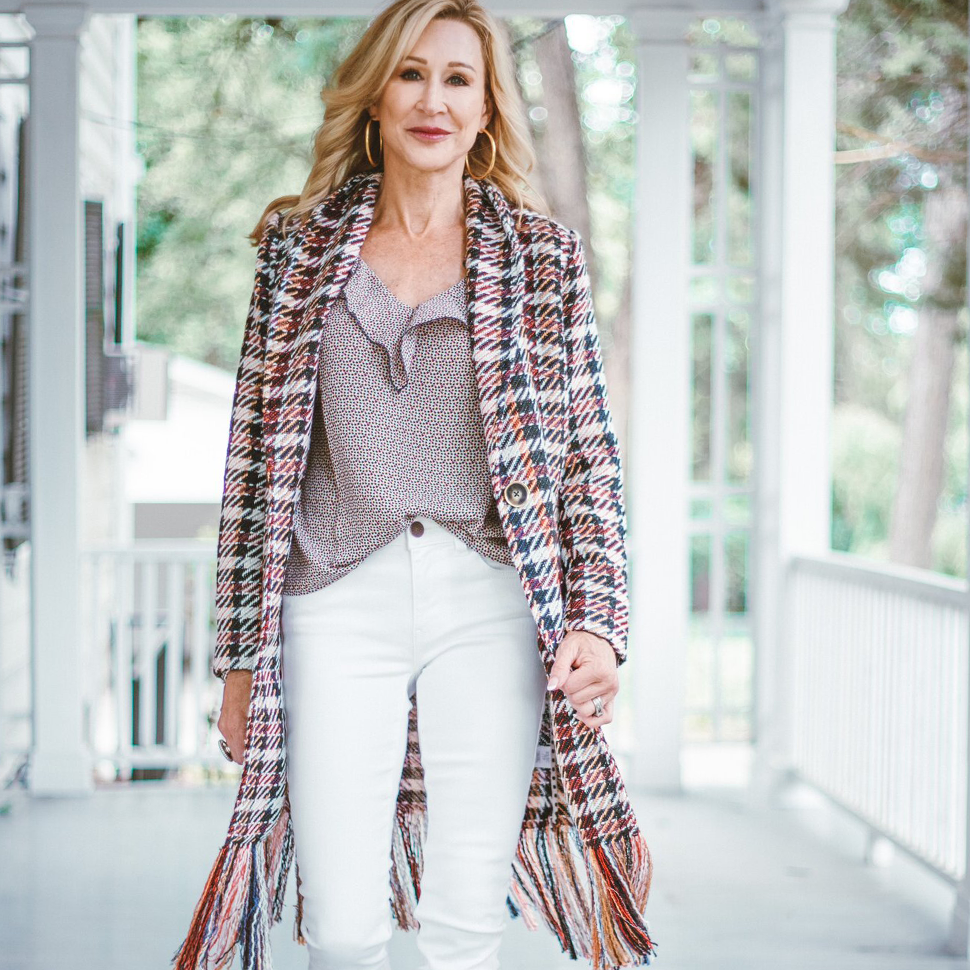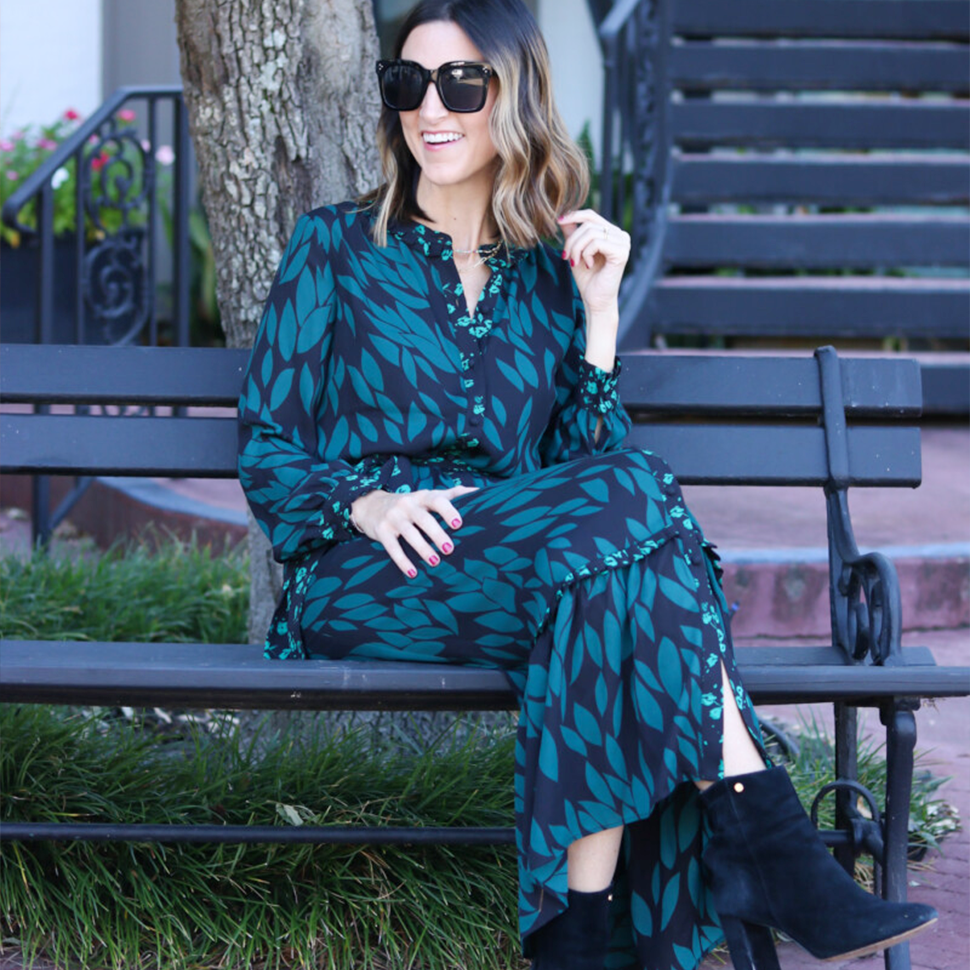 Cobalt Chronicles Gears up for Fall
Ashlee is here to tell us all about her top picks from the Fall 2020 Collection. What she loves most about the Collection is how easily the pieces transition from summer to fall. Since she's living in Houston, Texas, it's still pretty warm out, but she's managed to get a lot of wear out of her fall pieces already! Ashlee has some great ideas when it comes to styling the versatile Autumn Dress. She can be seen wearing it not one, not two, but three different ways in her post. Stop by her blog to see which other fall pieces she recommends and why!
The Hunter Collector on Polishing Your Look

Like many of us, fall is Zia's favorite season. The sweaters, jackets, and accessories—there are just so many reasons to get excited for fall fashion, and she's diving right in. She loves the Tuck Turtleneck, a cream-colored sweater with puff sleeve detailing. Zia is predicting she'll wear this turtleneck all season long and always look "perfectly polished." As far as bottoms go, she's all about the Maestro Trouser. She says they're perfect for working from home since they're crafted in an all-day-wear stretch fabrication, allowing you to still feel dressed up while staying comfy. Have a look at her post to discover more styling ideas!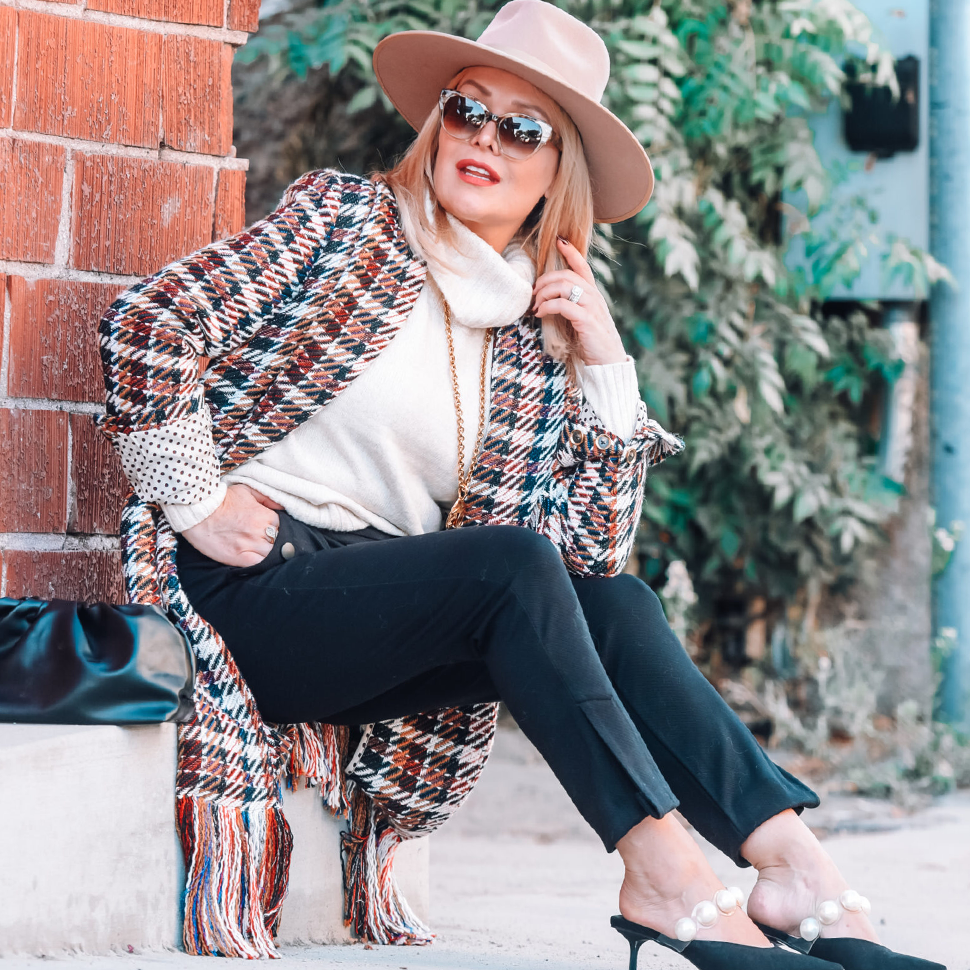 We just can't get enough of these blogs…talk about inspiration! Now that we're extra pumped for fall, we want to hear from you. How are you styling your fall wardrobe? You don't need to have a blog to share your thoughts with the cabi community! Simply comment your outfit ideas below so you can help spread the love for fall style!