The holidays are going to look a little bit different this year, but we decided to make that an opportunity—an opportunity for a fresh perspective, a new take on the holidays, a chance to get creative. For the Fall 2020 Holiday Campaign, we're partnering with Sam Stewart, lifestyle and fashion blogger behind Style of Sam. She's a pharmacist, wife, and mother of two by adoption. As she puts it, "Fashion is my drug of choice." After all, nothing cures the Monday blues like a stylish outfit! Her style preferences range from vintage finds and bohemian-chic looks to haute couture. Oh yeah, she also loves glitter.
We wanted to know how Sam is dressing up for the holidays this year and what insights she could share on how to achieve some balance during these trying times. She was generous enough to give us an inside look at her everyday life, replete with all those behind-the-scenes moments that go into prepping for our Holiday Campaign. One thing's for sure—putting that extra bit of effort into dressing up has never been more important. It'll get you in the holiday spirit…even if you're just staying put!
I've learned so many things this year. Everything coming to a standstill was one of the biggest blessings for me and my family. It forced us to really evaluate what we were doing. I don't know how our lives got so busy before, but now we are very intentional about what we choose to do. I've learned to pray a lot, remember a gratitude attitude, and remind myself of the quote "Difficult roads often lead to beautiful destinations."
It's so important to find balance in life, especially right now. I recently heard the quote, "You can do it all but not at once." This rings so true for me this year. I've learned to really focus on the priorities that matter and let go of some of the things that aren't necessary at this time. I felt like I was juggling too many balls, and I had to put some down. I also gave myself grace to let it go.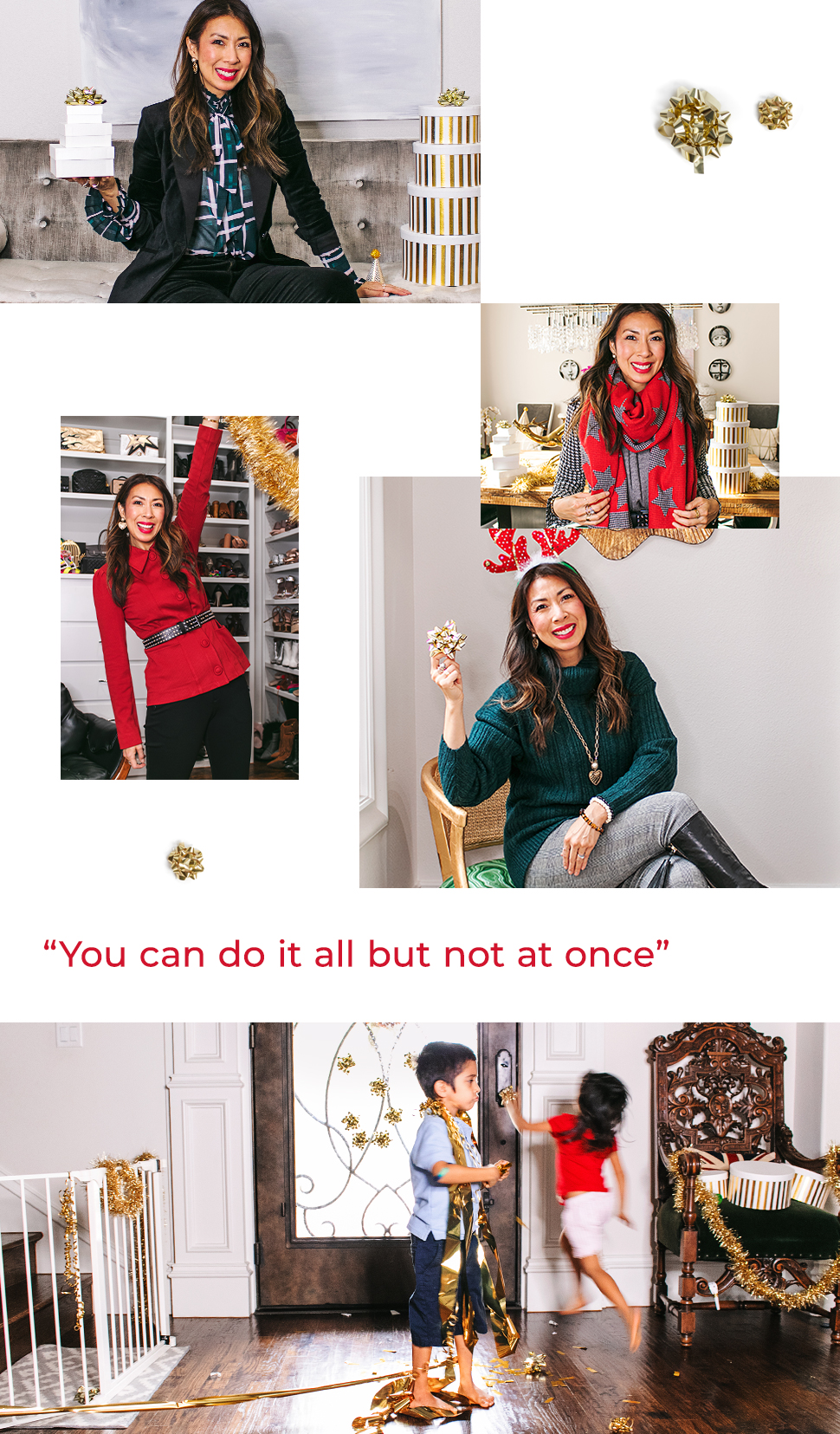 Even with the craziness of this year, it's so important to still dress up for the holidays. Part of my manifesto is to "Dress for how you WANT to feel". I truly believe that if you take a little effort to feel good, then you do good! We are trying our best this season whether we're leaders at work, in a classroom, or for our family. Taking a little time for ourselves will allow us to be better for those we are trying to take care of every day. Also, confidence is the best accessory you can wear so love yourself!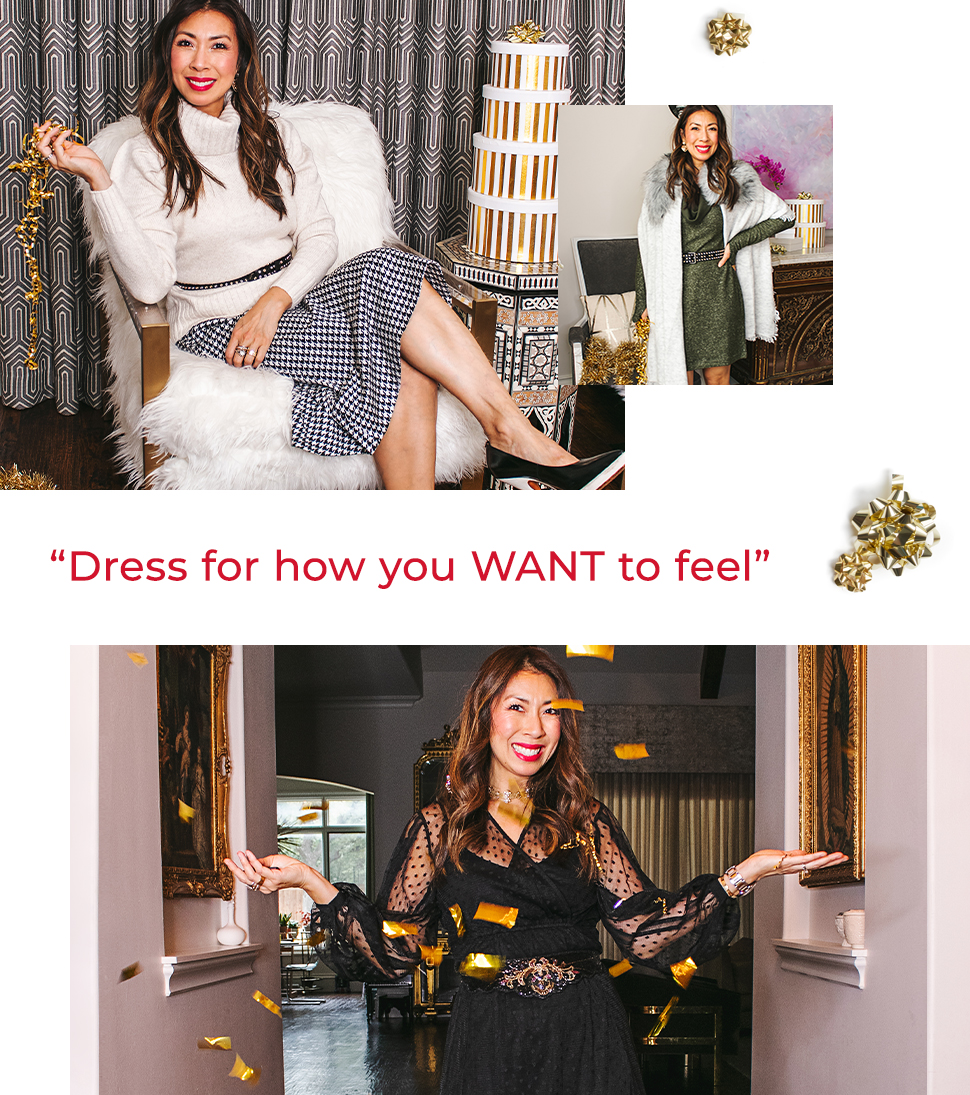 In the words of Sam, "You're never too old to play dress up!" We couldn't agree more. How are you dressing up for the holidays this year? Let us know in the comments section below, and while you're at it, share something this year has taught you #SilverLinings.