Find your light, pick your angle, smize, and…snap! There's a lot that goes into taking stunning mirror selfies, which is why we enlisted the help of influencer Hayley Free Bordes. When it comes to creating quality content for social media, it's all about the preparation: finding the right setting, making sure you're well lit, choosing an angle that will show off your expertly-coordinated outfit, and of course, smizing for the camera.
Mom of three and lifestyle blogger Hayley is an expert when it comes to taking the perfect shot. With her help, you too will be a pro in no time! She put together three camera-ready outfits that highlight some of her favorite pieces and accessories from the Spring 2021 Collection. Keep reading to discover her tips for taking a chic, effortless selfie, then be sure to follow her @littlemeandfree on Instagram to see the magic in action!
To get those perfect mirror selfies, you need a mirror. I recommend a floor-length mirror. I have one that I can easily move from room to room. This way, I can change up the background of my photos depending on my mood or the aesthetic I want that day. Side note: make sure your mirror is clean before you start snapping pics—the last thing you want is smudges in your picture.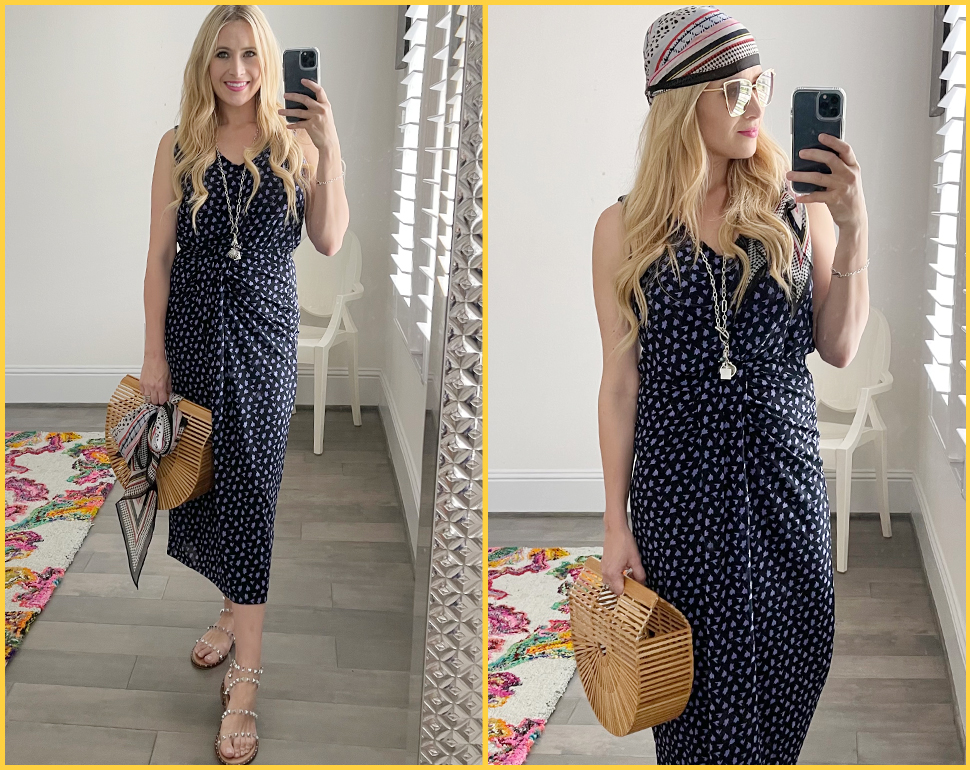 Good lighting is always key for a quality pic. I love using natural lighting for my pictures. Before you start shooting, make sure your blinds are open. You don't want shadows casted on your pretty face! This is where having a moveable mirror also comes into play—you may need to move it to get the lighting just right. I always recommend placing your mirror close to a window.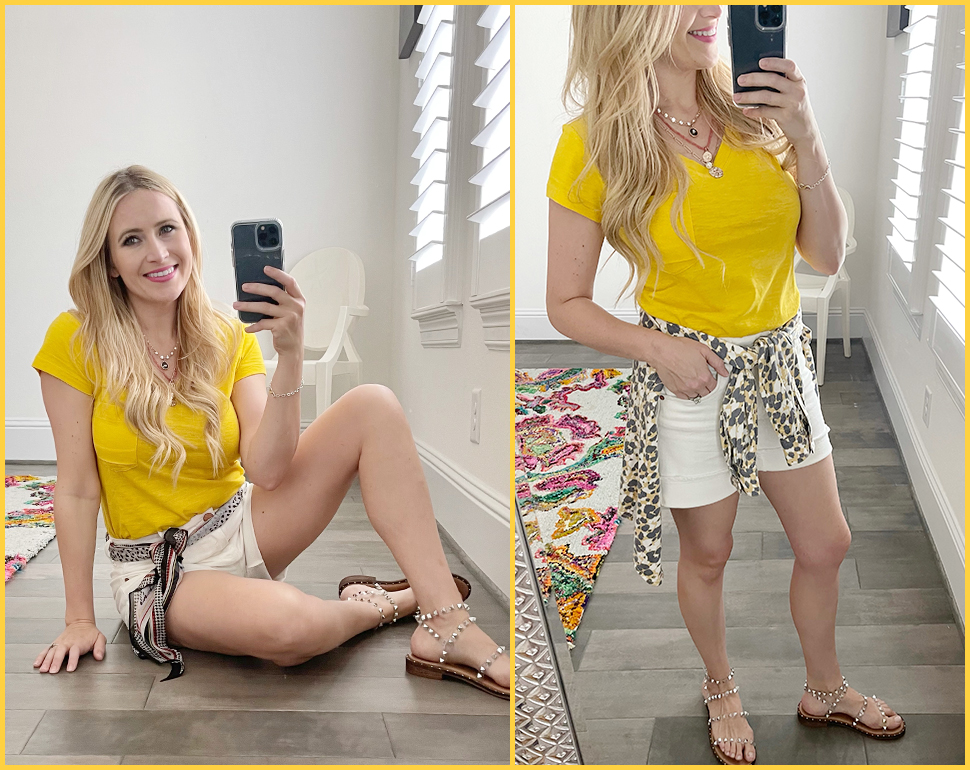 I try not to be a one-hit wonder when it comes to poses, but I do have a particular one I tend to use a lot. That being said, change up your poses, find what works for you, and have fun. You can also add in a prop like a chair which will give you a unique way to show off your clothing and accessories.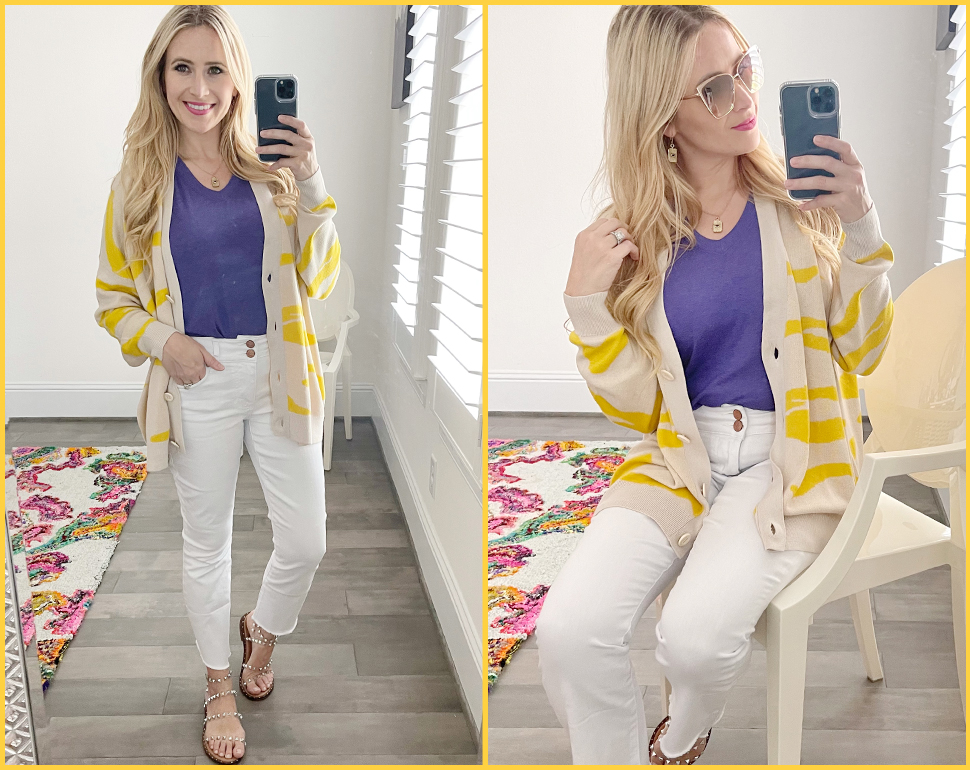 Now it's time to turn the camera to you! Show us what you learned by styling an outfit featuring any pieces from the Spring 2021 Collection. Then, take a mirror selfie, putting Hayley's tips into practice, and post it to Instagram using the hashtag #StrikeaPose. Be sure to tag us @cabiclothing so we can see your shots! We're sure they'll be picture-perfect!