It's like we can almost feel the sand between our toes, the gentle sound of the waves lapping at the shore, and the sun kissing our cheeks. Ladies, summer is upon us, and that means beach days are in our future, which might leave you wondering, "How do I complete that coveted beachy look?" Drumroll, please…cover-ups! A cover-up is an essential pack-along not only for an extra touch of style, but to protect your skin from the sun—and our latest New Arrivals Collection, Magical, is full of them.
When it comes to summer style, there's no one better to consult than our Design Team. We reached out to Kat, Becky, Kris, and Char to find out what they pack in their beach bags. Find out which cover-ups are their favorites and why. Plus, discover which beach products they can't live without—think sunscreens, throws, sunglasses, and more! Read on for recs.

Kat's classic beach bag is pared down and filled with sun-shielding essentials: sunscreen, a hat, and a cover-up. She's opted for the lightweight, airy Getaway Top. "I wear the Getaway Top as my cover-up because it's all cotton!" The best cover-ups are easy breezy, keeping you covered and cool.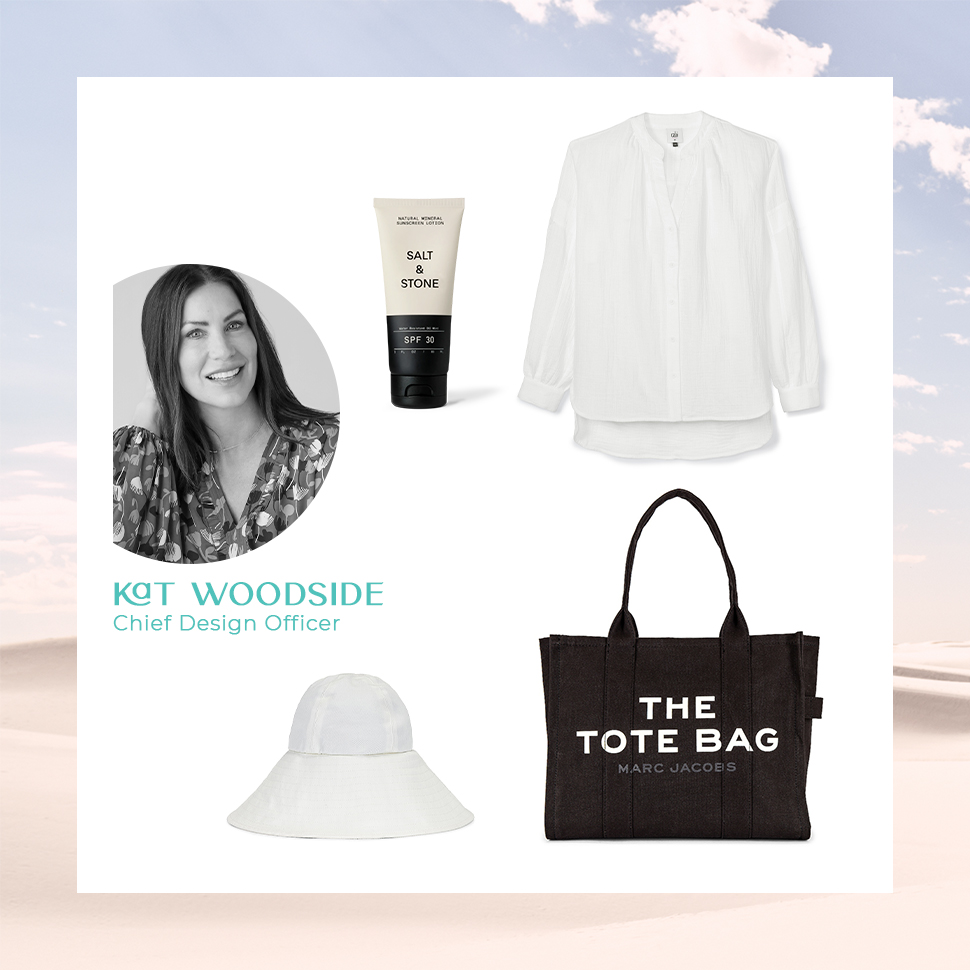 Becky is ready for the beach with a throw blanket to lay out on, tinted sunscreen, and chic, oversized shades that play off the hues in the Sunset Kimono. Here's how she completes her look: "I'll wear my pink bikini with the Sunset Kimono and my favorite cut-off jean shorts I've had for years." You can count on Becky to bring style to the beach!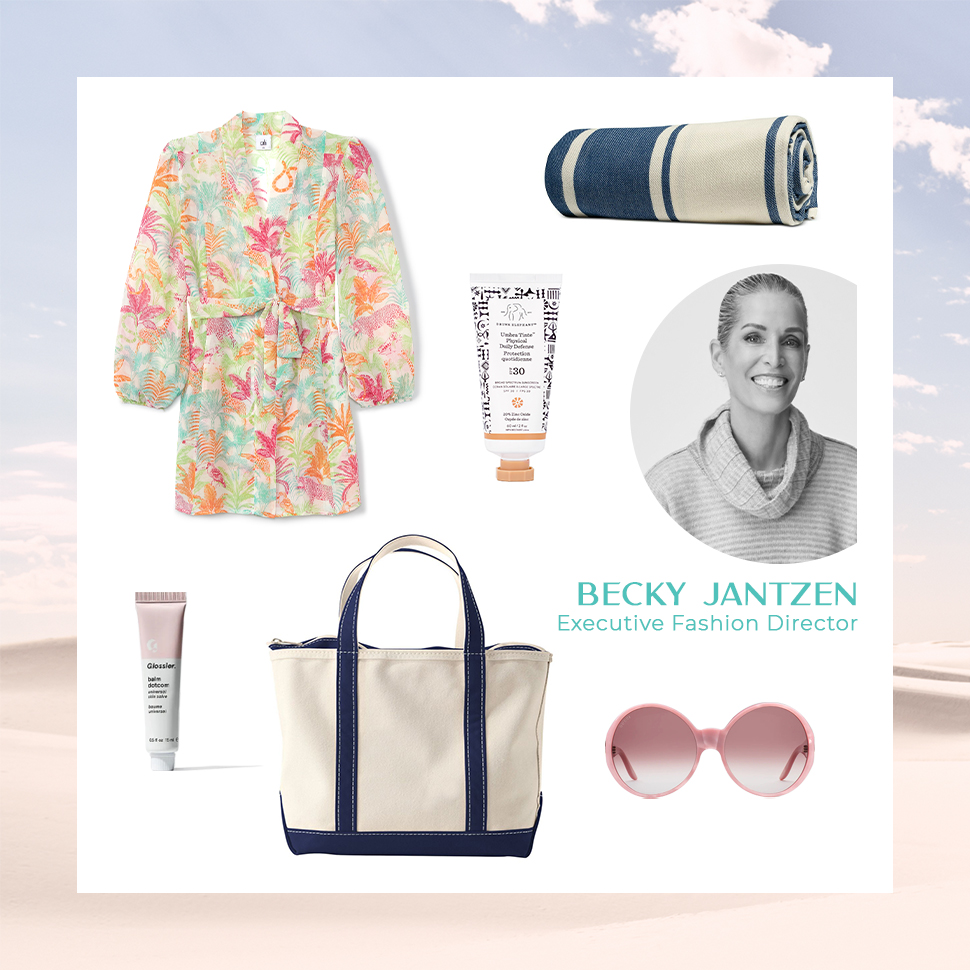 Kris enjoys a leisurely beach experience, stashing her rattan tote with her favorite novel and protective oil for her hair. As for her cover-up…"I instantly fell in love with the print we used on the Sunset Kimono. Every little motif is a delightful discovery, and the color palette is sophisticated and playful at the same time."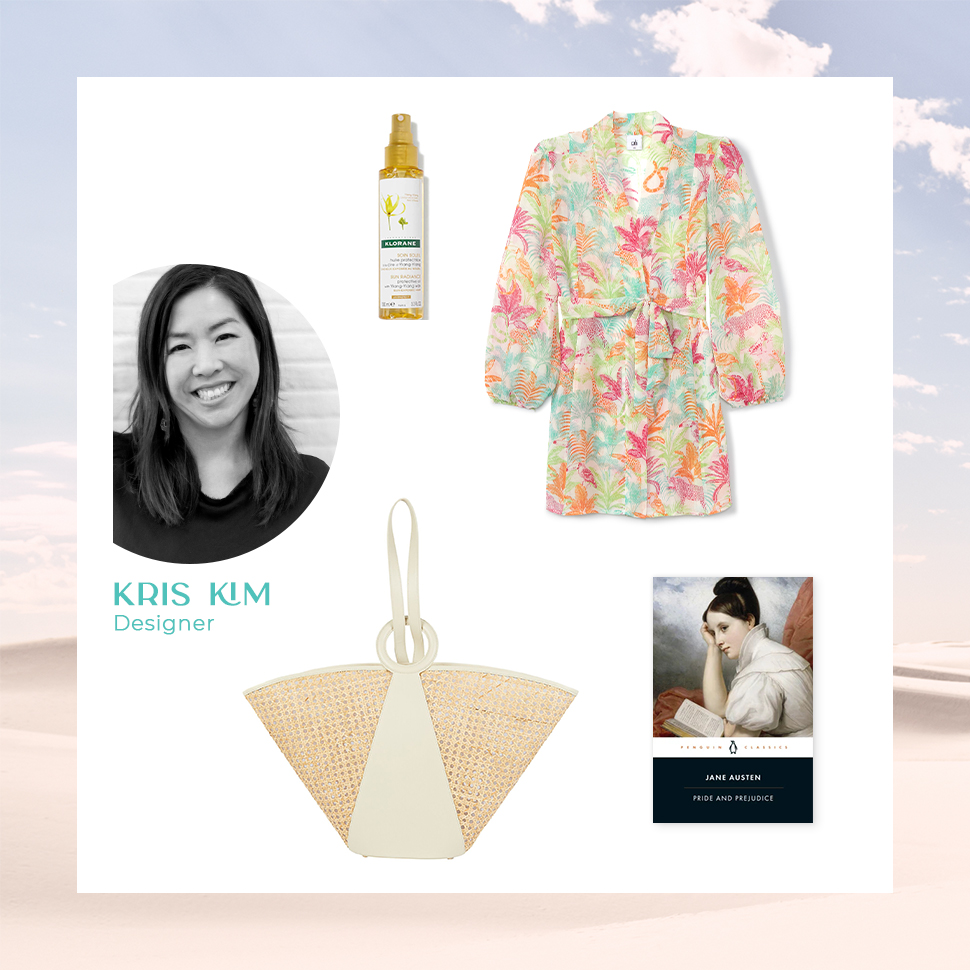 Char's beach bag is full of everything you could need for a successful beach day: a large towel, a fun magazine, sunnies, waterproof sunscreen, and a palm leaf hat! "I love the Cabana Set—an easy tee and pull-on style shorts are a must for me and my lifestyle."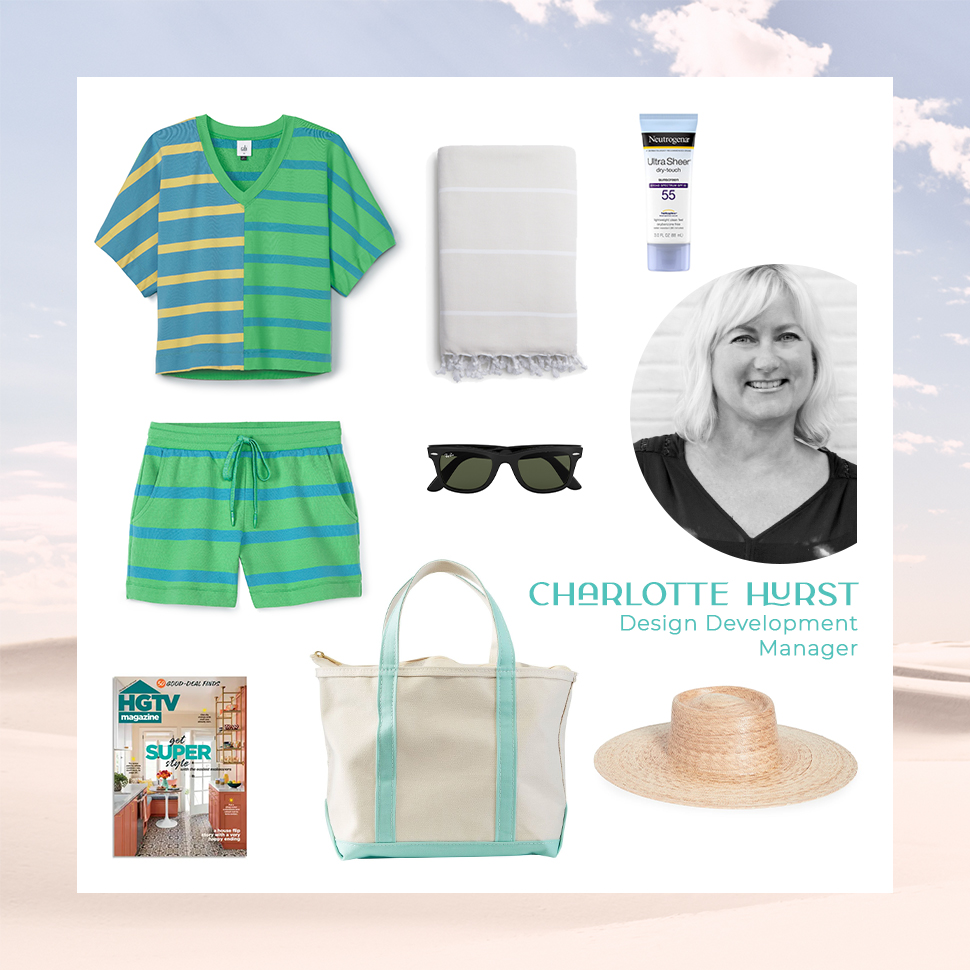 It's like this New Arrivals Collection was made for summer…okay, you got us, it was! With its release just in time for beach days, you'll be ready to go with these stylish and functional cover-ups. They're only available in limited quantities, so get your hands on your favorite before it's too late!