Summer still hangs bright and golden in our skies, but nonetheless, The Scoop, Fall 2014 approaches! And with it, the much-anticipated debut of our Fall 2014 Collection. You've seen the sneak peek, and now have an idea of what's in store this upcoming season. But, now it's time to get ready for a fresh Collection of fantastic myriad pieces, all strikingly chic, luxuriously cozy, and each designed to inspire and reflect your most beautifall, powerfall, wonderfall you!
What is the scoop on The Scoop?
Twice a year, your CAbi Consultants gather to kickoff the upcoming season during a weekend full of joy, training, fashion, and, as always, fun!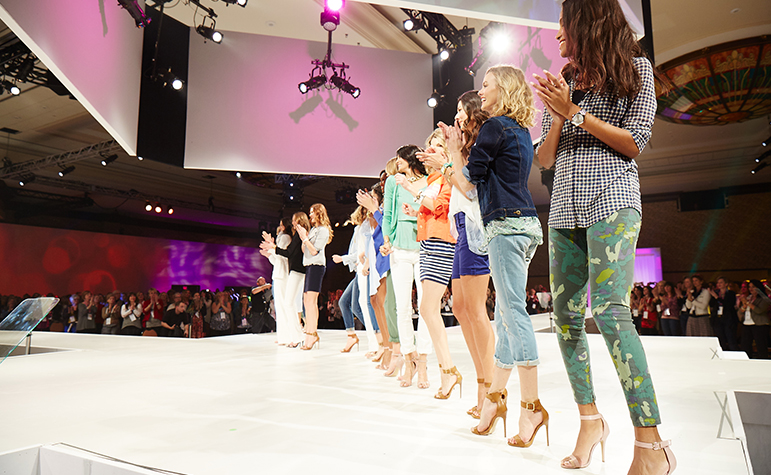 Keep your eyes peeled on all our social media channels, and you will get exclusive access to what's happening behind the scenes during The Scoop. And if you will be with us in Denver, join the party by sharing your excitement with us! Whether it's a fun selfie of you with your favorite CAbi girlfriends, or simply a status update of what you're most looking forward to about the upcoming season, we want to see it (and we are sure you're Hostesses and customers do too!).

And, don't forget that The Scoop, the launch of our Beautifall Collection, is coming up on July 18! Visit our hashtag gallery to engage, interact, and get a peek of what's coming up in fall. So, stay tuned on all things CAbi and The Scoop by following the hashtag #CAbiScoop, across your social media profile of choice.