Not all sweaters were created equal, and this season we've gone above and beyond in our selection of spring sweaters! With lighter fabrics, pops of color, and stunning silhouettes, they are perfect to wear alone or layered for some added warmth on a chilly spring evening. Find out what's one of our Style Director's favorite spring sweaters in the video below. And, keep scrolling down to see how to make your spring sweaters look chic, sporty, and polished. Here's how to make your spring sweaters look chic, sporty, and polished.
SEA SPRAY VEST
This flattering silhouette is a favorite because it can be worn any time of year. Depending on the weather, simply layer over long or short sleeves.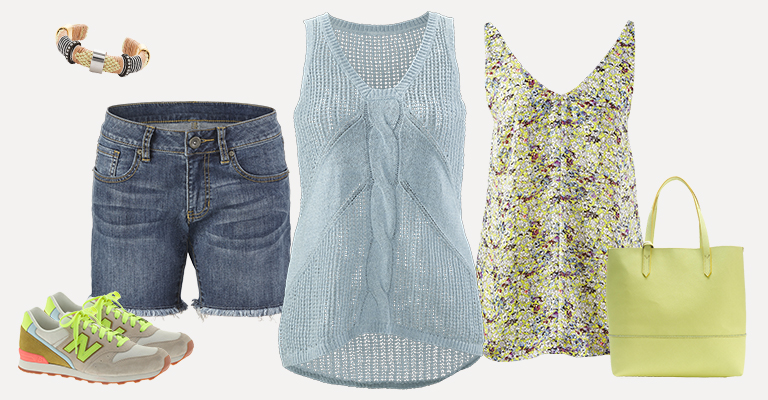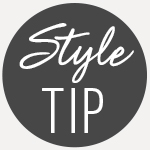 Pair with boyfriend jeans or shorts and eye-catching sneakers for a weekend look that's smart, comfy, and casual.
SORBET PULLOVER
Texture is an excellent way to add interest to any ensemble. The open knit weave of this spring sweater gives the perfect peek at any top you are wearing underneath.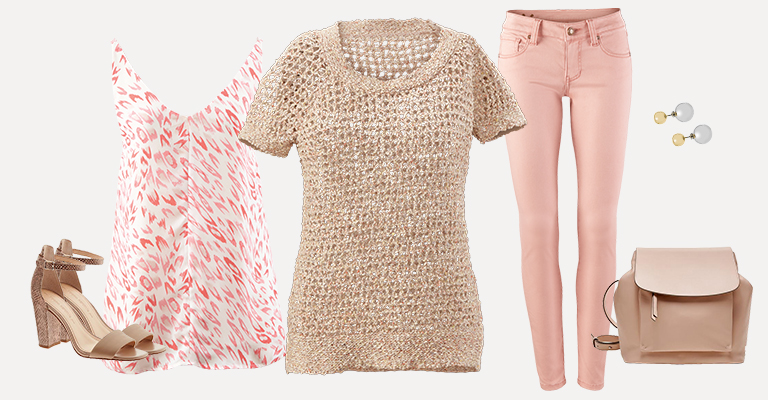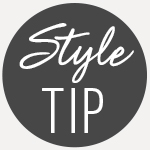 Layer this over sleeveless or long-sleeved pieces to create completely different looks. This is a versatile piece that will provide infinite options to your existing wardrobe.
Cocoon Sweater
The perfect hue, this spring sweater will go with practically anything. Be daring and pair it with prints or wear it as a top on its own. The double zip front closure can be zipped up, down, or made to meet in the middle for a totally chic look.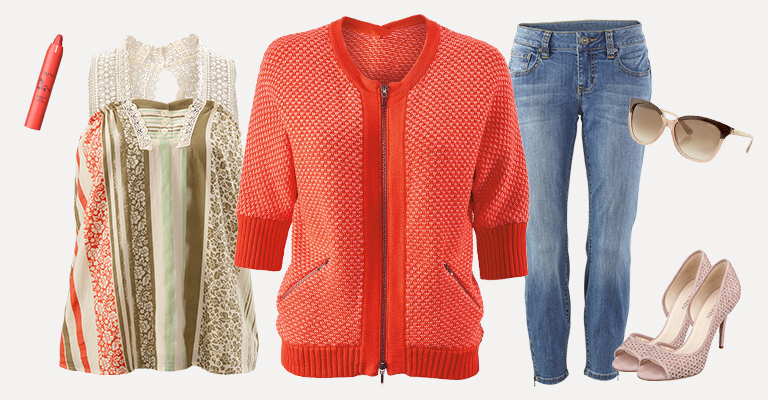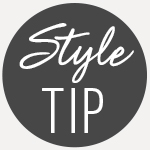 Tuck your blouse into the higher rise of the curvy jean for a flirty modern look.
Rock Candy Shell
This is the twinset taken to the next level. With a beautifully embellished neckline, you'll be looking sweet as can be. It's a classic silhouette and pairs perfectly with anything from denim to trousers to skirts.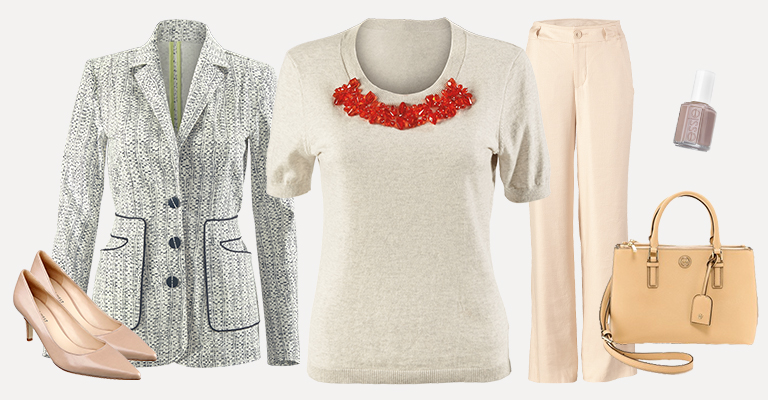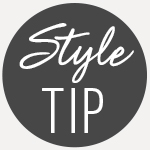 Let the grenadine beading sparkle on its own and keep your neckline clean when wearing this spring sweater.
Hourglass Cardigan
An eye-catching spring sweater that hits all the right notes. Stunningly beautiful, while creating the illusion of curves in all the right places, this is sure to be a wardrobe favorite.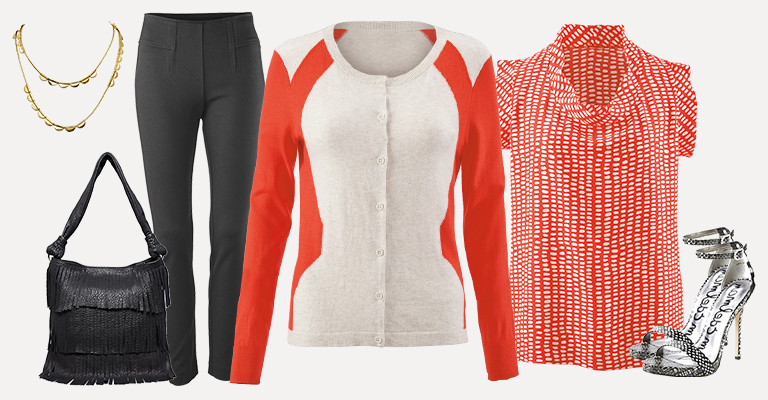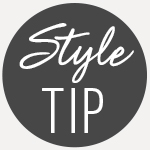 Drape this over your shoulders for a cape-like effect over your favorite tank or dress.
Duchess Cardigan
One of our more substantial, transitional pieces, the Duchess Cardigan is perfect for those cool spring evenings.   Leave the oversized hook and eye closures opened for a relaxed and casual look.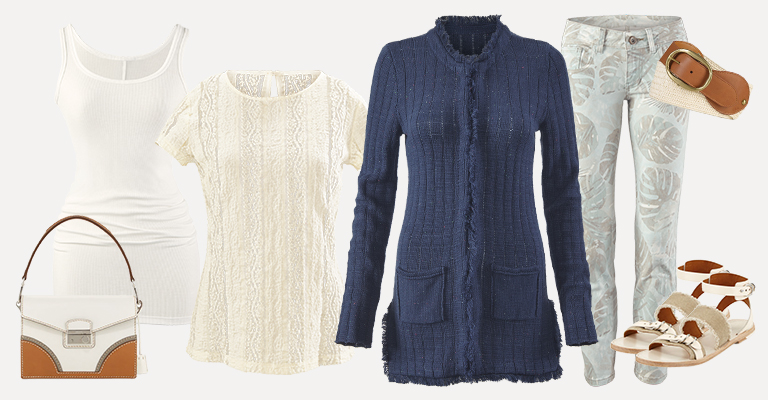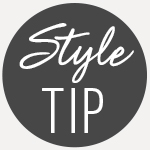 Play with proportions by pairing this with the Venice Boyfriend Short for an unexpectedly stylish look.
Lace Yoke Cardigan
Nothing says spring quite like the lovely lilac hue in this lovely cardigan. Sophisticated, fun, and feminine, the Lace Yoke Cardigan plays right into the hot trend of open-weave sweaters.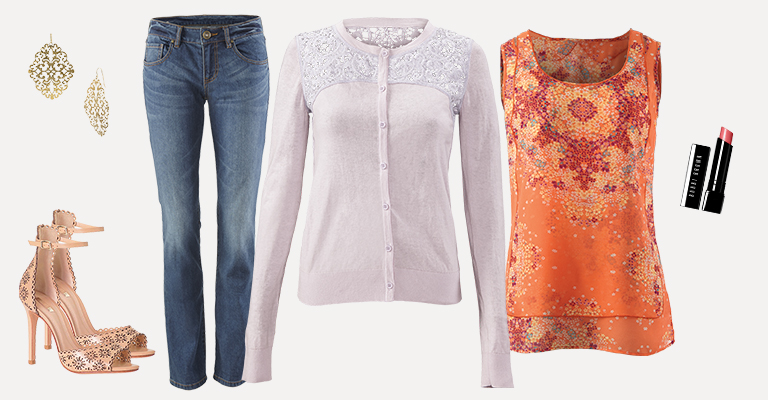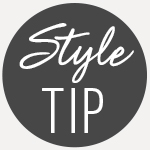 Mimic the lace detail in your accessories for a cohesive head-to-toe look.
Sunny Cardigan
We can't decide what we love more—the adorable scalloped placket or the sunshine yellow color. Both have us smiling from ear to ear. Every detail of this spring sweater is well-thought-out and executed with chicness in mind.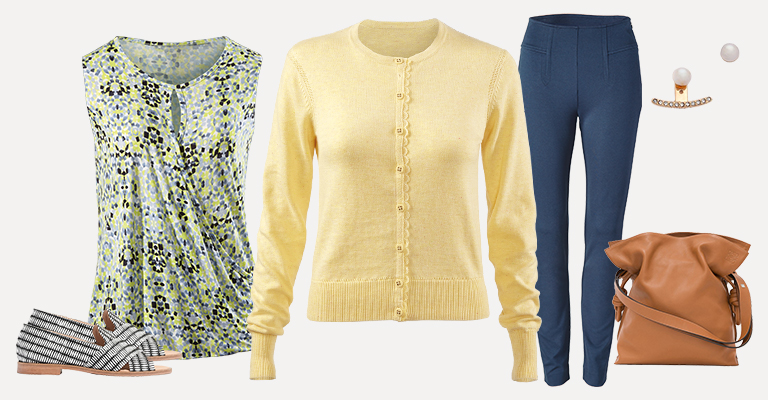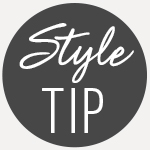 For a casual look, tie this spring sweater around your waist.
Split Back Pullover
Get used to doing a twirl … the unique crossover and open back of this spring sweater is going to have everyone asking for a closer look! The fresh lemon lime color is an instant crowd pleaser. See it featured in the March issue of O, The Oprah Magazine.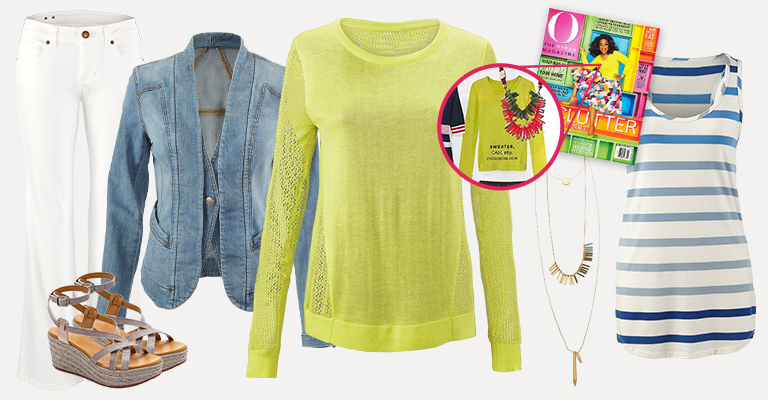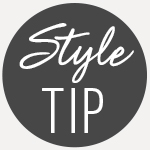 Treat this color as a neutral. It's bold, but trust us it goes with everything!
Provence Sweater
We're all about playing with proportion this season, and we love the long length and short sleeves of the Provence Sweater—it's the perfect layer for those early, chilly spring days.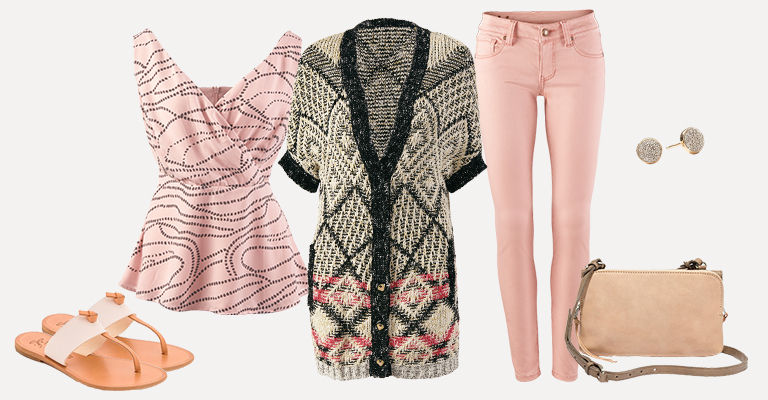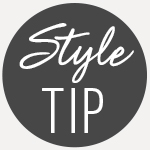 Change up the look to boho-chic simply by changing out accessories.
Bomber Sweater
Understated sophistication at its finest. This bomber-inspired, structured sweater knit can easily take you from the boardroom to date night. The silhouette elegantly accentuates in all the best ways.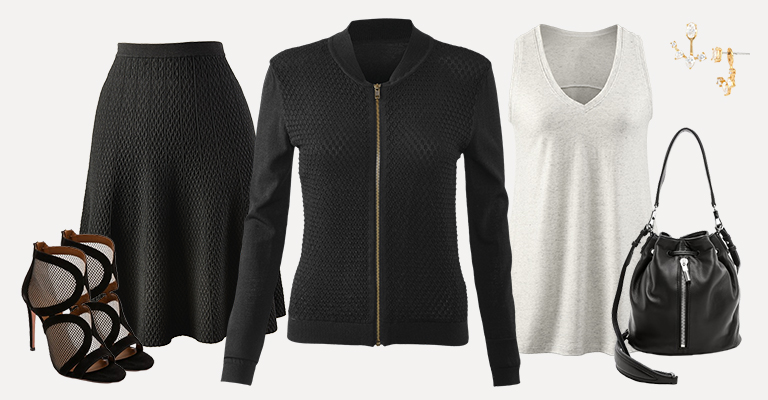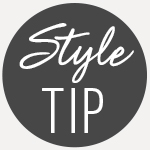 Mix up your look by dressing up and down simultaneously—pair with a knit tank and flare skirt for the perfect high-low mix.
Roadster Sweater
The spring sweater that thinks it's a jacket! With contrasting textures and moto-inspired zipper details, this versatile spring sweater can take on a modern suiting look or channel your inner rocker chick. It's all in the way you style it.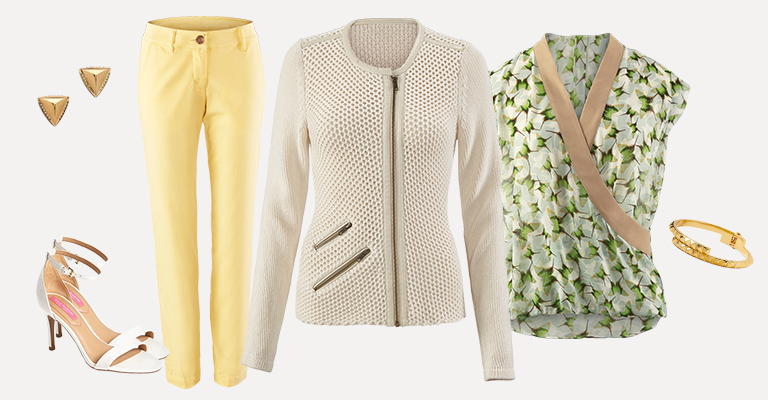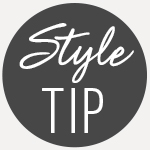 Wear gold jewelry to play off of the gorgeous zipper details.
What's your favorite spring sweater look? Be sure to use hashtag #CAbiClothing on social media so we can find you. We love featuring you and sharing the CAbi love!