This spring, our favorite getaways are totally spontaneous! If you've ever been caught scanning Priceline for roundtrip deals (Cartagena, anyone?), and are always in search of a big adventure, well, you'll need a perfectly packed carry-on for whatever the wide world throws your way. We've got you covered.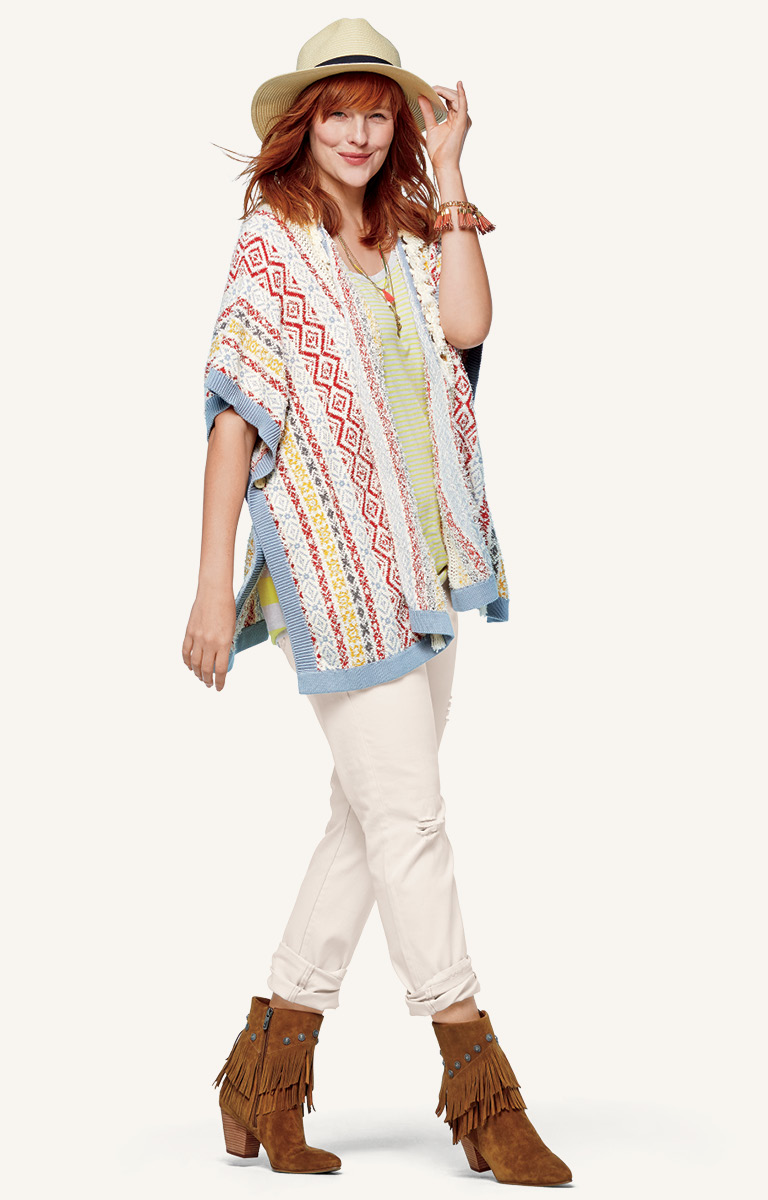 siesta poncho
We'd much prefer to fight "plane chill" with a chic wrap than with a questionable fleecy fabric delivered in plastic wrap. The poncho is your new best friend, ready to cozy up in an over air-conditioned cabin at 30,000 feet, or the top of a peak in the Andes.
margherita dress
Packing light means finding one dress that does it all. We love the featherweight Margherita Dress—the epitome of stylish one-piece dressing. Swap day espadrilles for heels and a chic dinner shawl for a night of dinner and dancing.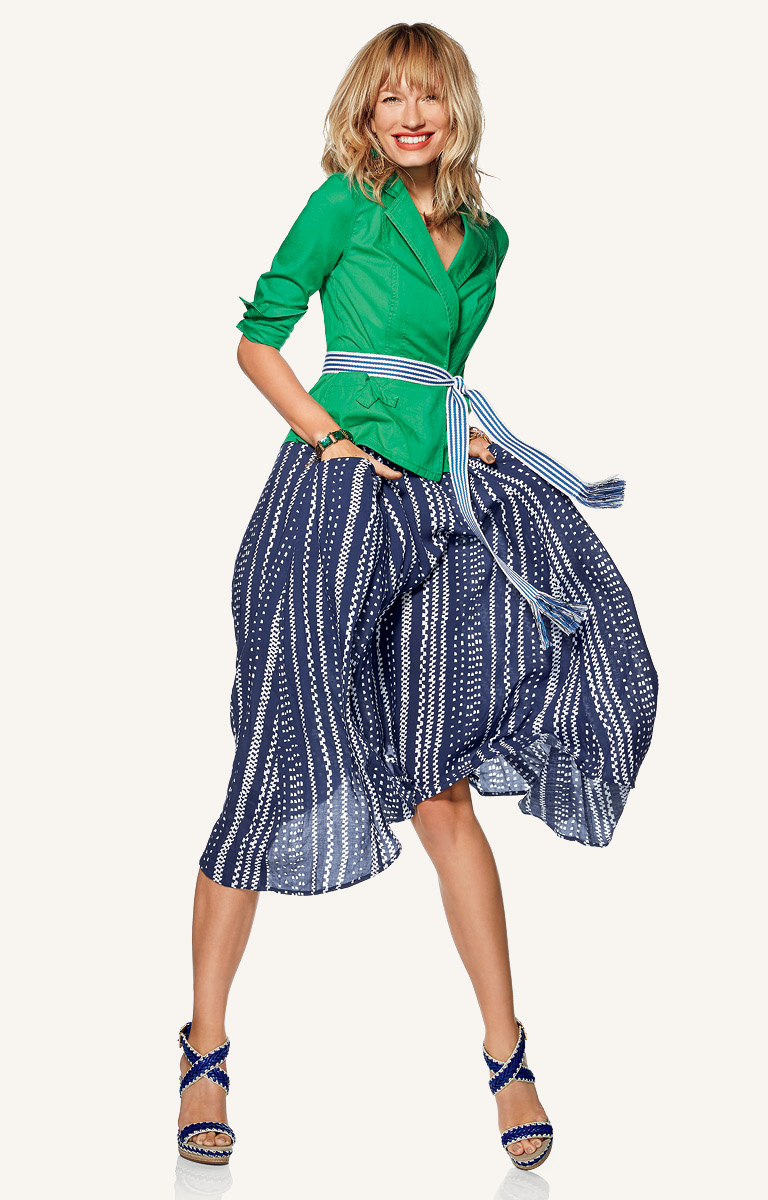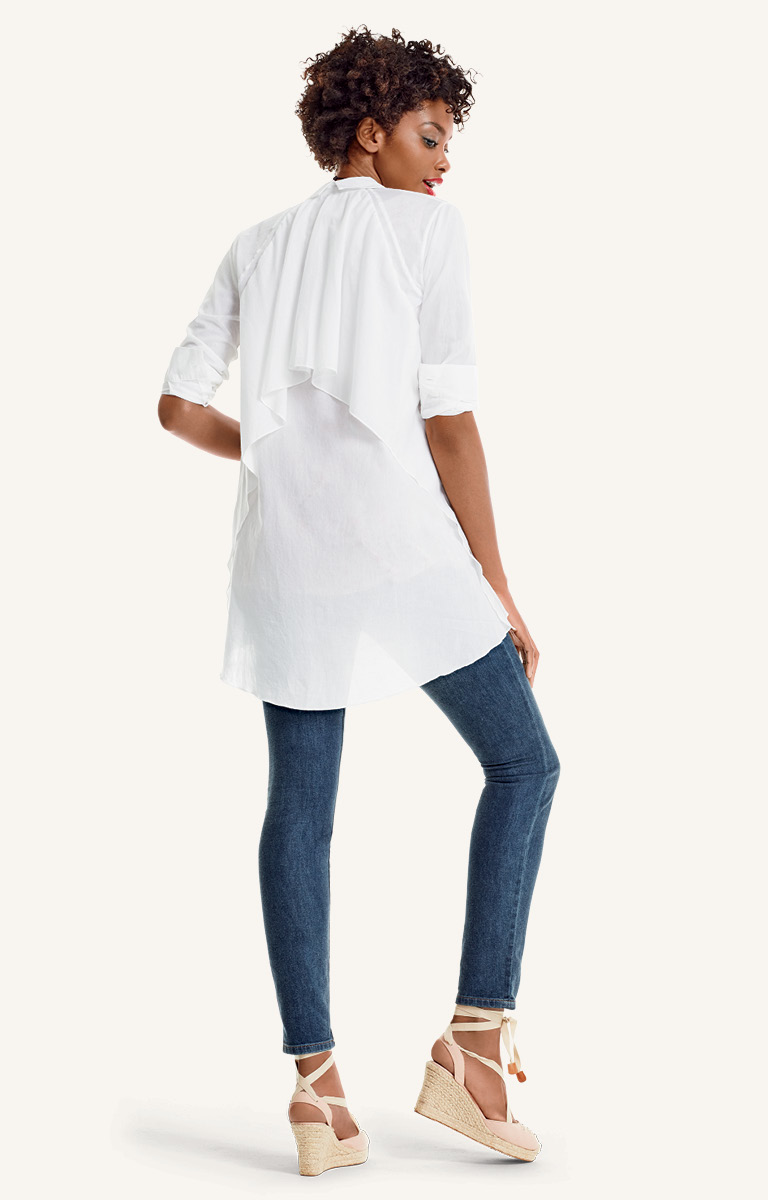 vacation shirt
When it comes to the perfect, go-to cover-up, the Vacation Shirt practically jumps off the rack and into our rolling suitcase. Rock it as a cover up, a tunic, or tie up the front and leave the back long for that effortlessly cool vibe—so much style in one simple piece!
run around skirt
We love this skirt dressed up for a night on the town, or dressed down for a day of gallery hopping and window shopping. Try it with the Tivoli Top tucked in and paired back to flat gladiator sandals, or with the fiery Fiore Top…and a pair of cute heels of course!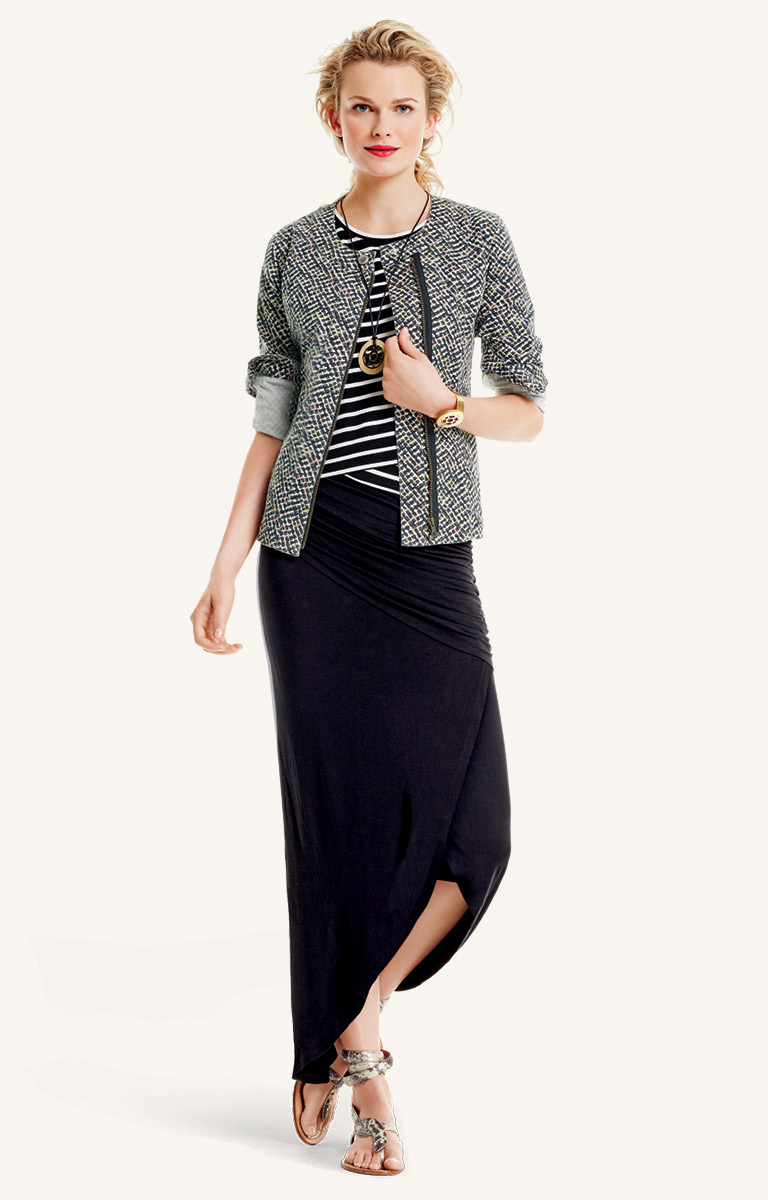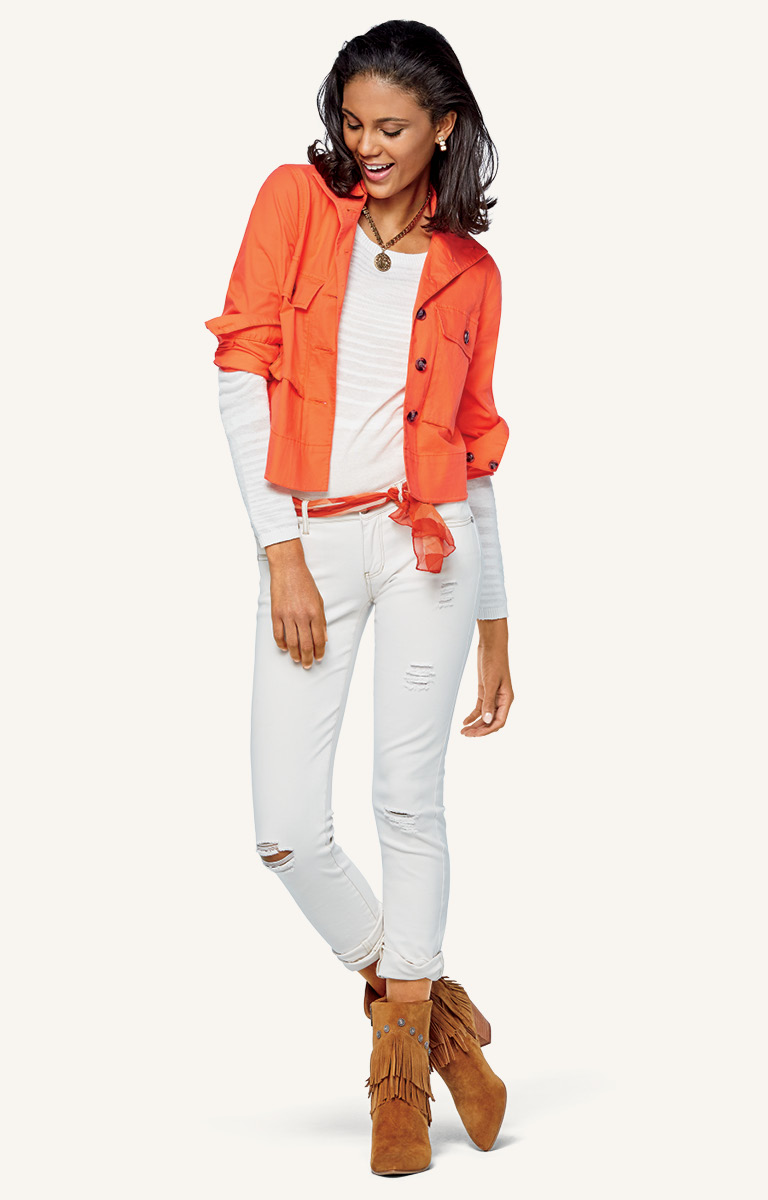 destructed slim boyfriend
A weekend getaway to a fashion Mecca—let's say Milan—requires one (and only one!) pair of pants. The Destructed Slim Boyfriend jean in match-with-everything vintage white is ready to conquer any style capital. A little destruction is a built in air conditioner for warmer climates!
If you think there's anything we forgot to pack, don't hesitate to let us know! What are your favorite pieces from the new Collection to throw in your carry-on?