Sure, we've all matched black and white, done muted neutrals with over-the-top-jewelry, dabbled with bold prints paired back to bright stripes, blended brilliant colors, and played with proportion. But this season we needed a fresh perspective on our wardrobe. We tapped our designers from cabi's Home Office, and tasked them with thinking outside the box when styling these 6 outfits. The result? An inventive new take on Spring!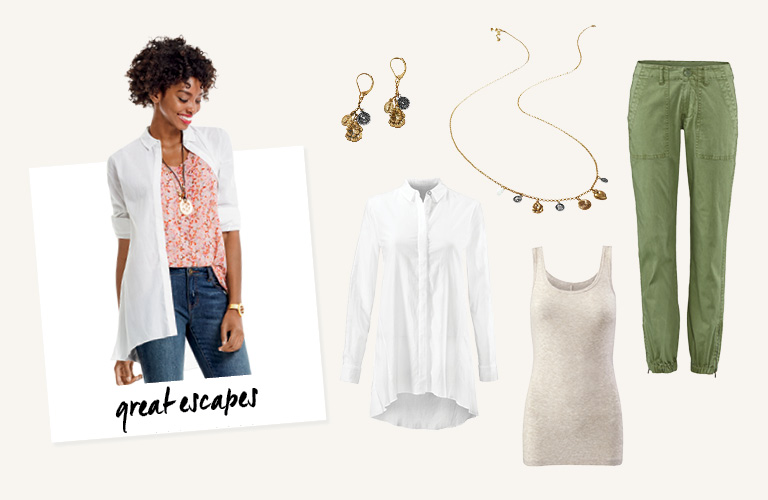 The greatest escapes are always the most spontaneous. The only problem: no time for packing! A few essentials will go miles for you no matter the destination. Always pack a where-everywhere pant and a pure white shirt for endless (and endlessly fun!) combinations.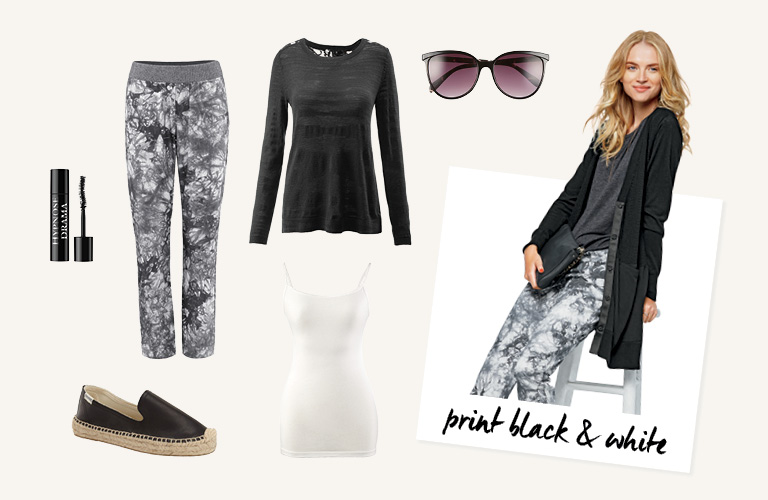 Mixed media is all the rage on the runway, and the lace and tonal stripes of our Sophia Sweater are perfectly on trend. Tuck it into the Marble Pant for a head-to-toe black-and-white look that's totally unexpected in the best kind of way.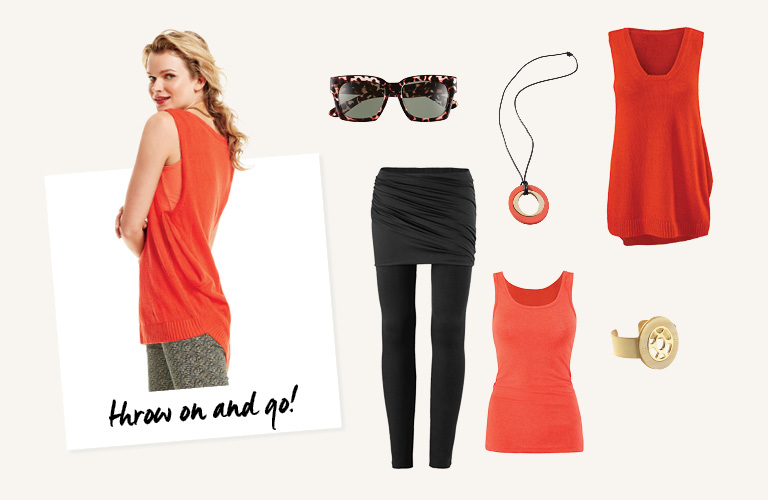 Some Sundays we simply want to jet out of the house and into our local café without overthinking it. Create an ensemble that goes big on comfort and style—we love the attached skirt on the Mesh M'Leggings—by adding a splash of bright orange.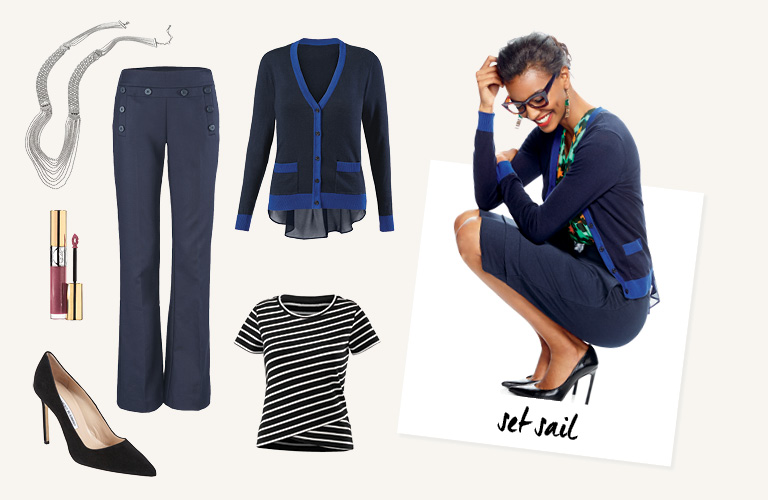 For days on the high seas, or romantic evenings on solid ground, we're totally taken with the nautical look. Nail it with the high waist and button details of the Mariner Trouser, and the classic stripes of the Crop Top. Finish it off with the Michelle Cardigan for a mesh flourish!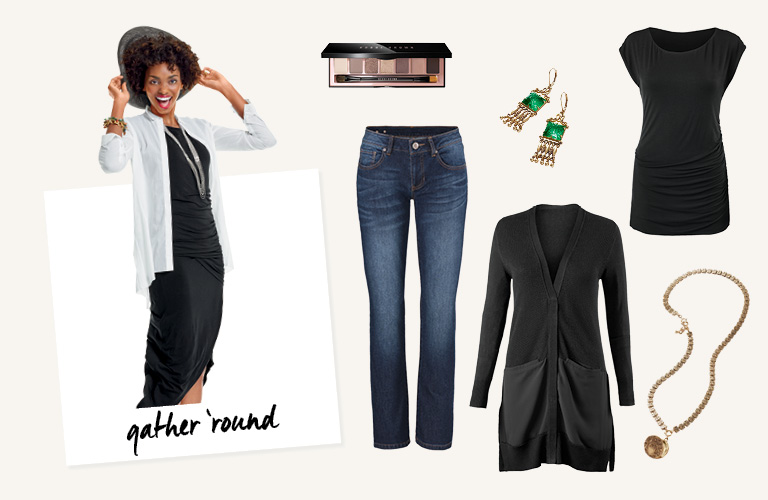 We're so enamored with the slimming effects of the Gathered Tee that we decide to build an entire look around it. Keep it simple with a long black cardi, and have some fun with proportion by reaching for a cute little crop.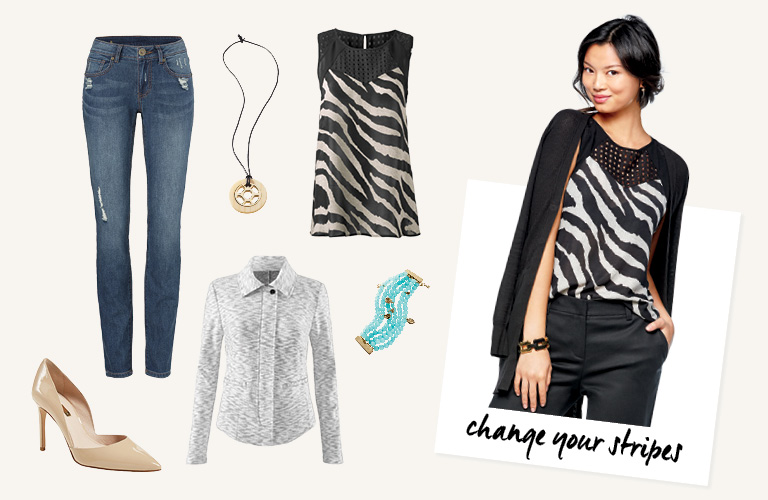 Have some fun with mixed media by pairing the stripes and lace of the Tivoli Top with the casual cool of the Destructed Skinny for a weekend look that eases effortlessly into night. Double down on the golden glow of our Helios accessories for a touch of added elegance.
If we know one thing about cabi Girls, it's that you all have a style that's totally your own. Share it by letting us know what three pieces you're mixing, matching, and pairing for a truly unique look!