The Fall 2018 Collection has arrived and we can't hide our excitement! Our Fall 2018 Collection was inspired by the Danish concept of Hygge. Hygge is the idea of acknowledging a feeling or a moment as cosy, charming, or special and enjoying how you feel in that moment. Fashion Director Becky Jantzen went above and beyond this season, finding adorable, novel ways to inject that ultra-cozy Hygge spirit into every outfit, layering up soft looks and topping them off with the perfect accessories. We cornered her during our photo shoot for the Notion and got her to dish on all her favorite ways to capture the coziness of the season to come with her signature finishing touch. Check it out!
The video gives you a great sense of the feeling and vibe that each accessory can lend to an outfit, but we're so in love with how Becky styled fall that we simply needed to know more. We got a few additional style tips and ideas and, crucially, a list of her favorite accessories in each category. Voila! A guide to fall accessories was born. Without further ado, we present to you the definitive, Becky-approved, list of fall accessories you need this fall (and how to wear them!) Sit back, relax, no seriously, relax—it's the Hygge way—and get ready to enter a dream world of seasonal accessories. Bon voyage!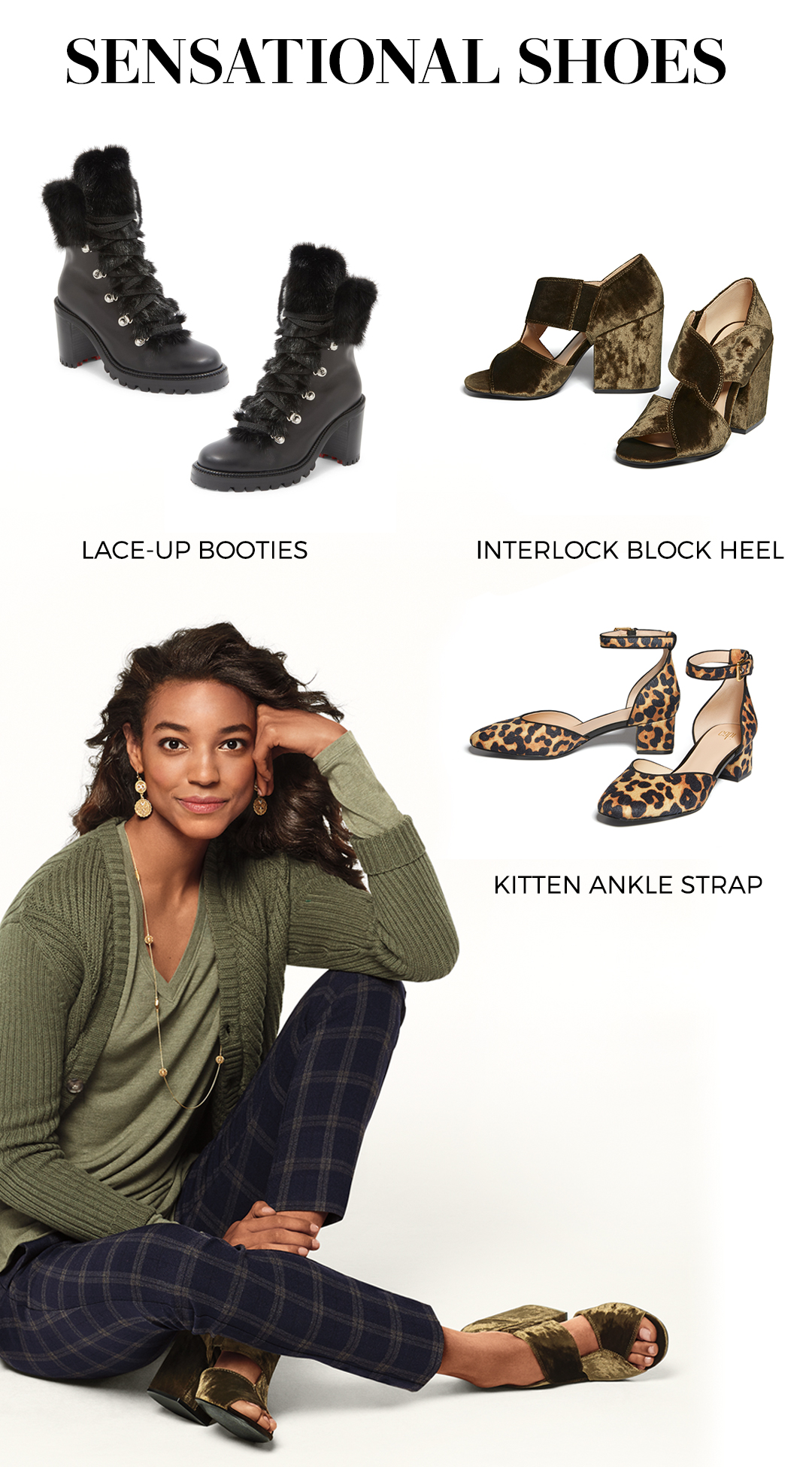 This season we're reaching for shoes that make a statement. A big, bold, impossible to ignore statement—a kind of "shout it from the rooftops" impression. The best part? That doesn't mean 6-inch heels! Go ahead and breathe a sigh of relief (our arches sure do) and start building your ensembles from the bottom up: wear a hiking boot with flare during the day, then transition to a furry bootie for a night on the town. Kitten heels? Yes, please! They're back in a big way this season, and we're loving them embellished with plaids and prints. Finally, a block heel is always in style and so comfortable you'll swear you're wearing flats.
Featured Items: Interlock Block Heel, Kitten Ankle Strap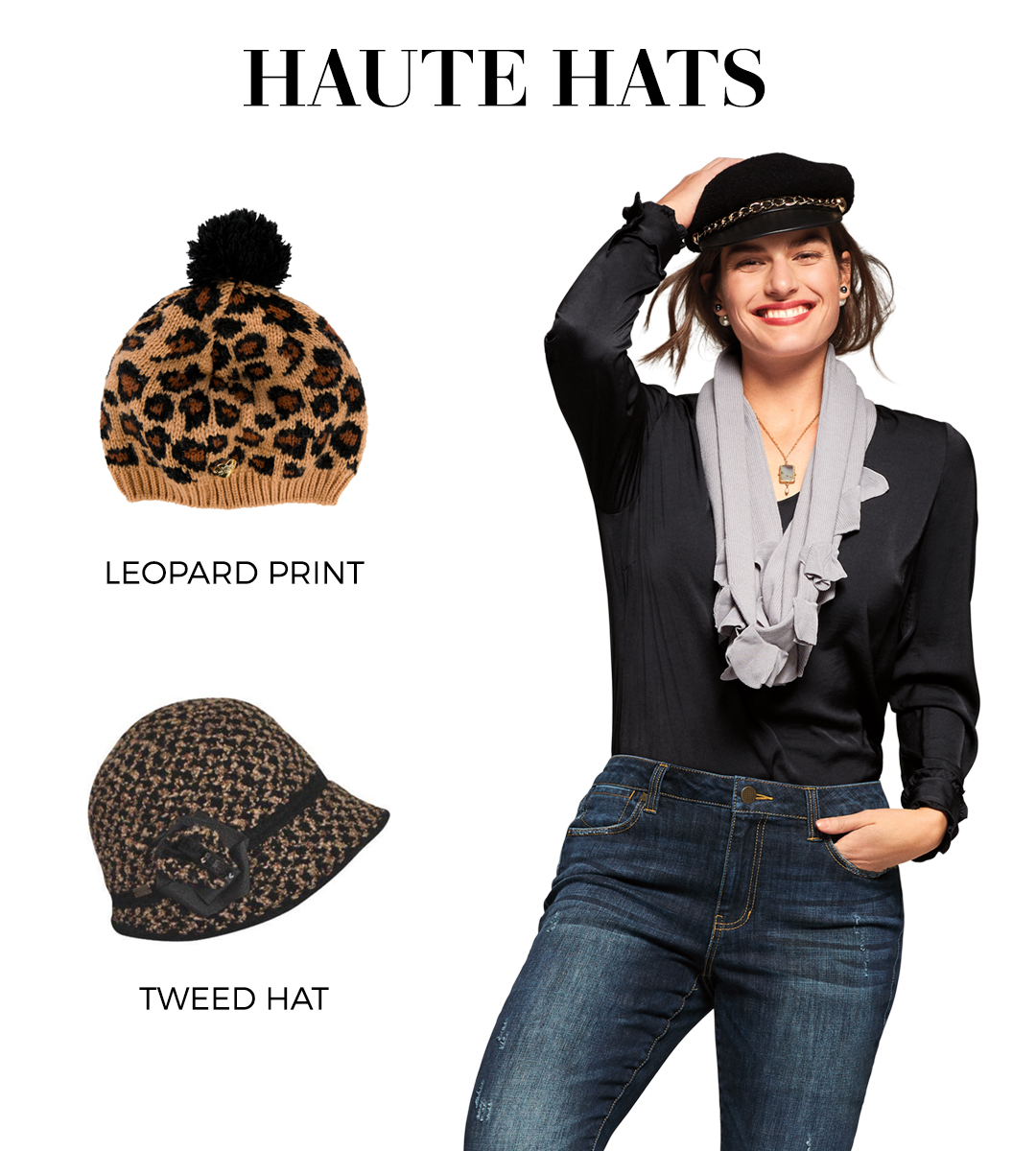 A hat can do more to pull an outfit together than almost any other accessory, and this season we're rocking them to great effect. We love pulling on a beanie for a little extra hygge, paired back to a chunky sweater and boyfriend jeans for a day whiled away with a café au lait in an adorable coffee shop. We especially love this leopard print number from Betsey Johnson—unlike your basic cable knit this one's fierce. For a touch of vintage charm, try this tweed clochehat from Betmar—a '50s twist that's as modern as it is Mad Men.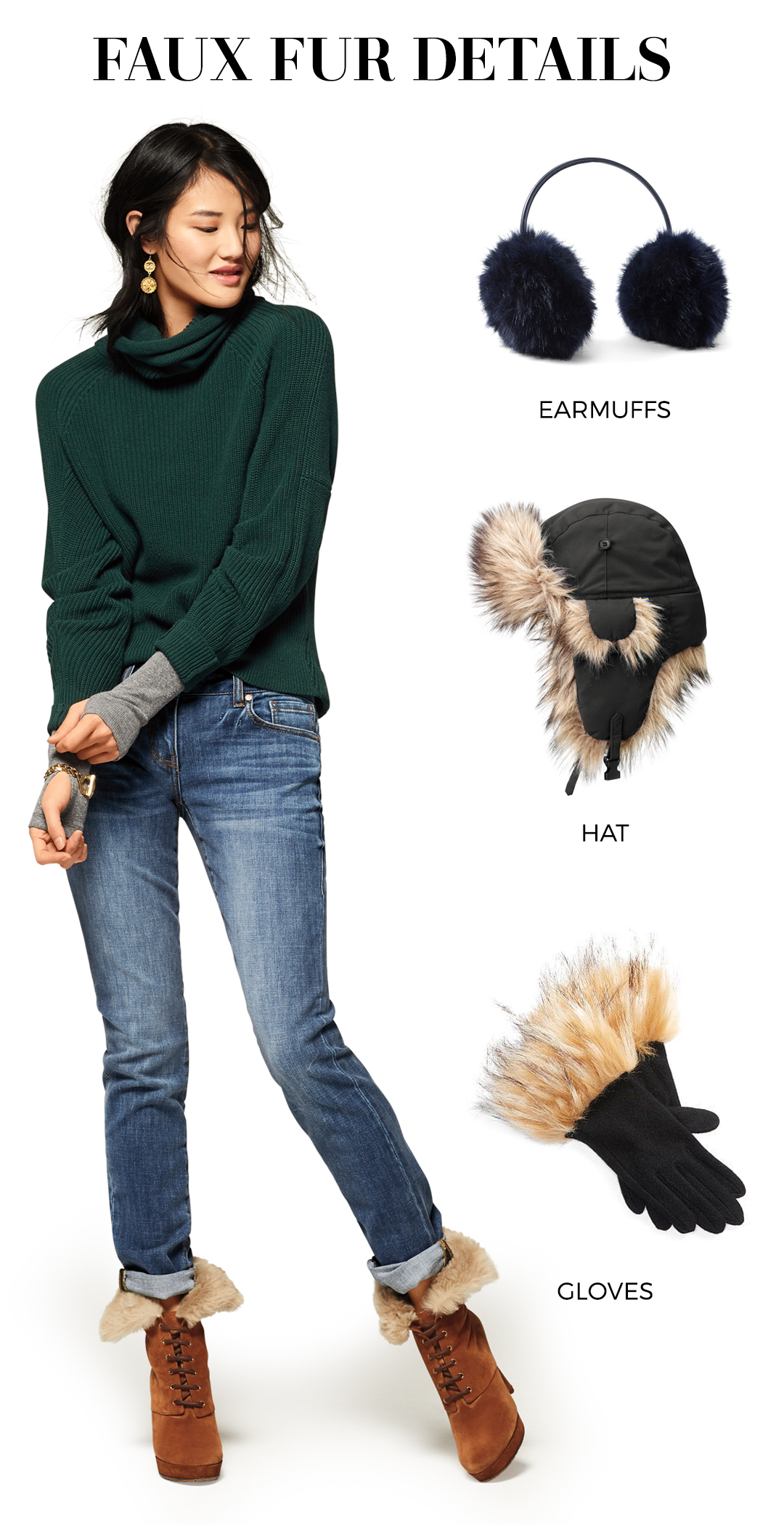 Your furry friends will thank you, and your fur-obsessed friends won't know the difference! This fall, we're head over heels for faux fur details, the perfect accessory for adding extra charm to an already cozy, layered ensemble. Every year, faux fur gets a little softer, and these three pieces are just so touchably lovable. Grab a pair of earmuffs for days when your hair looks too good to hide under a hat, faux coyote gloves for those blustery winter mornings when you wake up feeling wild, and this floppy-eared hat from Fjallraven for your upcoming arctic expedition…or your daily commute.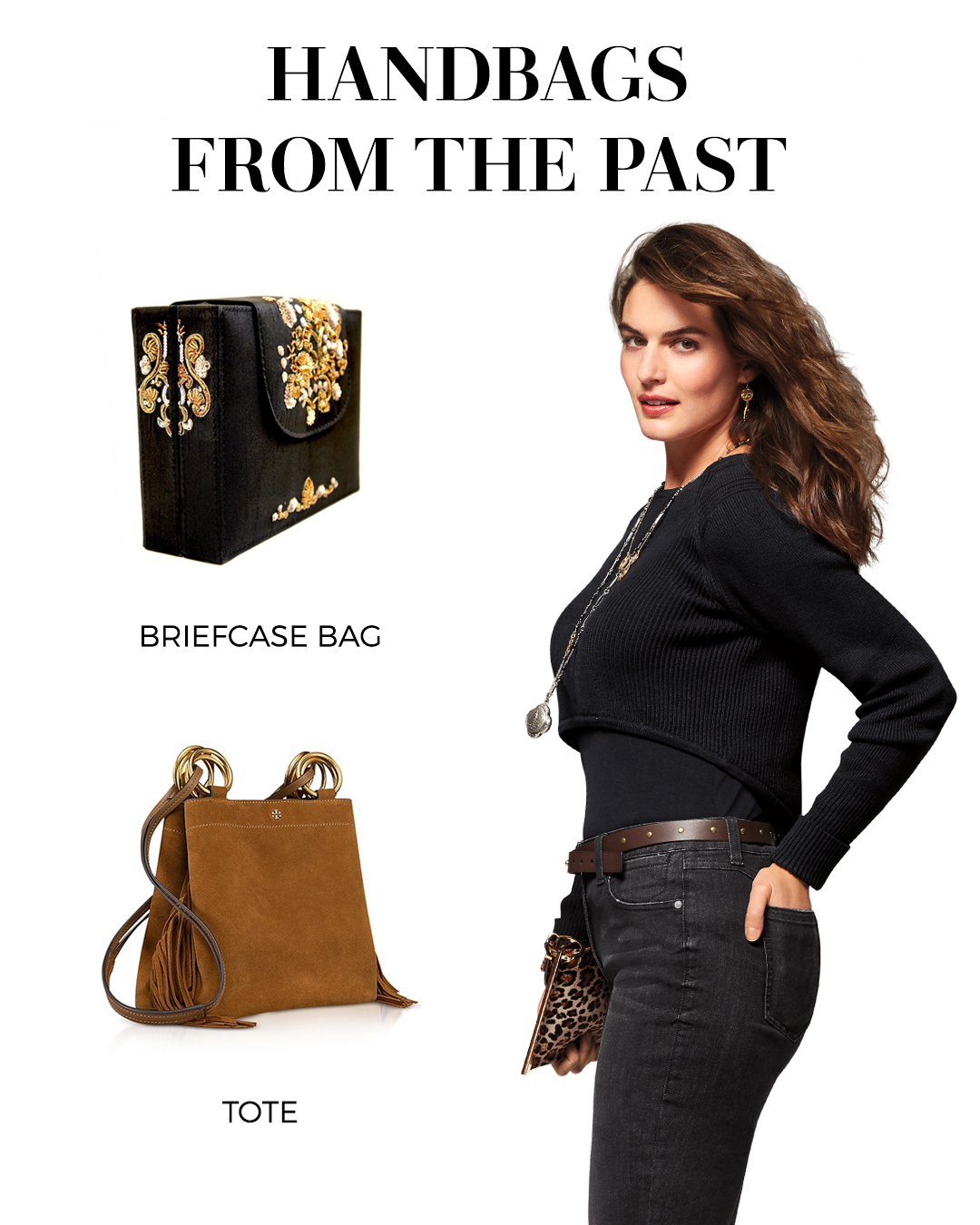 Like a blast from the past, a vintage handbag can be the most refreshingly unexpected detail of even the most boldly composed look. Use it to great effect for doubling down on boho style or balancing out a flowy, layered ensemble. Monday morning, reach for the Art Deco charm of this black silk embroidered briefcase, a kind of flapper-inspired take for the modern working woman. Come the weekend, sling this Tory Burch tote over your shoulder for a Woodstock '69 throwback that's perfect for brunch.
Now that you've got a good sense of this whole Hygge thing, we want to know: what accessories are you most excited to rock this fall, and what makes them beyond cozy? Pick your favorite accessory from the categories above and tell us what you're wearing it with, or if you've got a piece you think will play well with the trend, tell us all about it! Leave your thoughts in the comments below.