Love your body, it's the most amazing thing you'll ever own. This sentiment is one we cherish, encourage, and celebrate in all women.
Part of loving your body? Finding that perfect piece that you feel incredible in…whether it's because of it gives you an extra boost of confidence whenever you wear it or it accentuates your uniquely gorgeous figure just so. One key to building a wardrobe that you look and feel great in? Knowing which items can work well for your body type! And, while we're firm believers that every piece in our Fall 2018 Collection can look great on any shape, we've highlighted a handful of items that can inspire confidence and a stylish look.
We've created a guide with looks that'll work from weekends to weekdays, from morning to night, featuring four celebrities with each with a unique shape. Find your type and get ready to discover new pieces you'll love wearing all season long.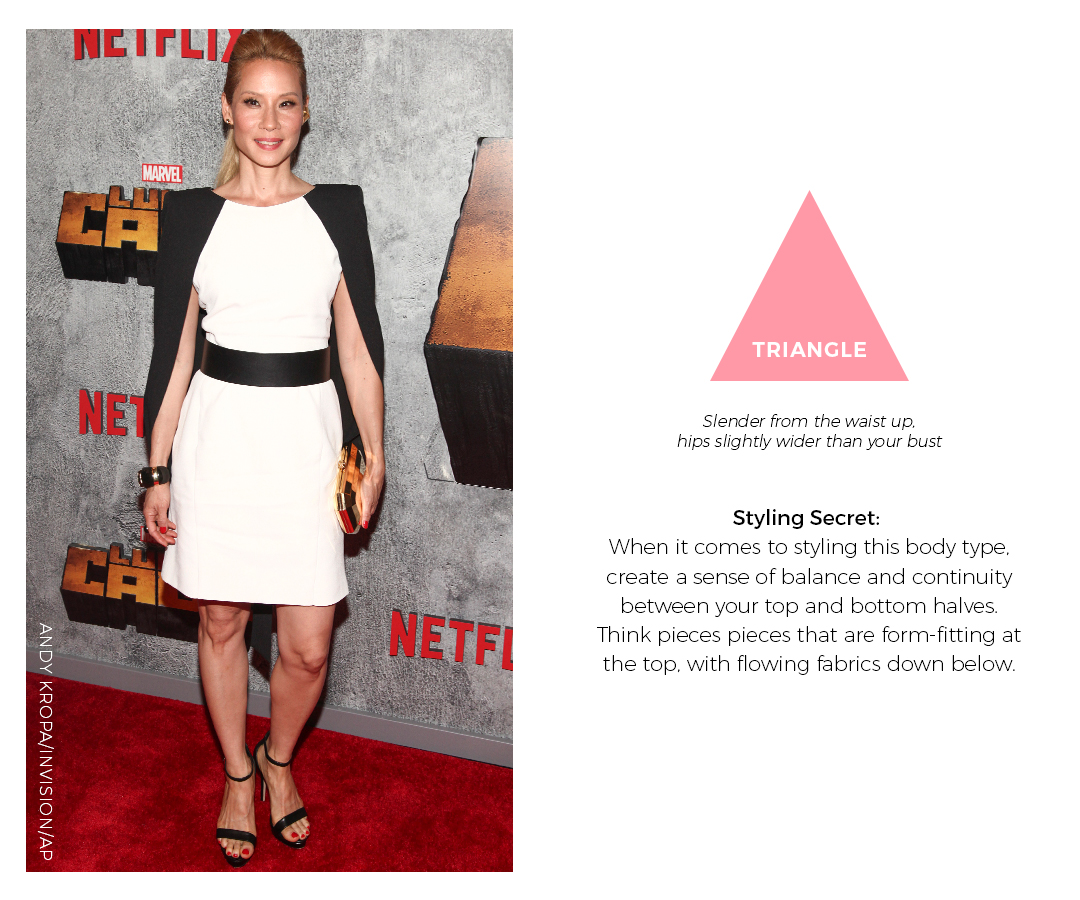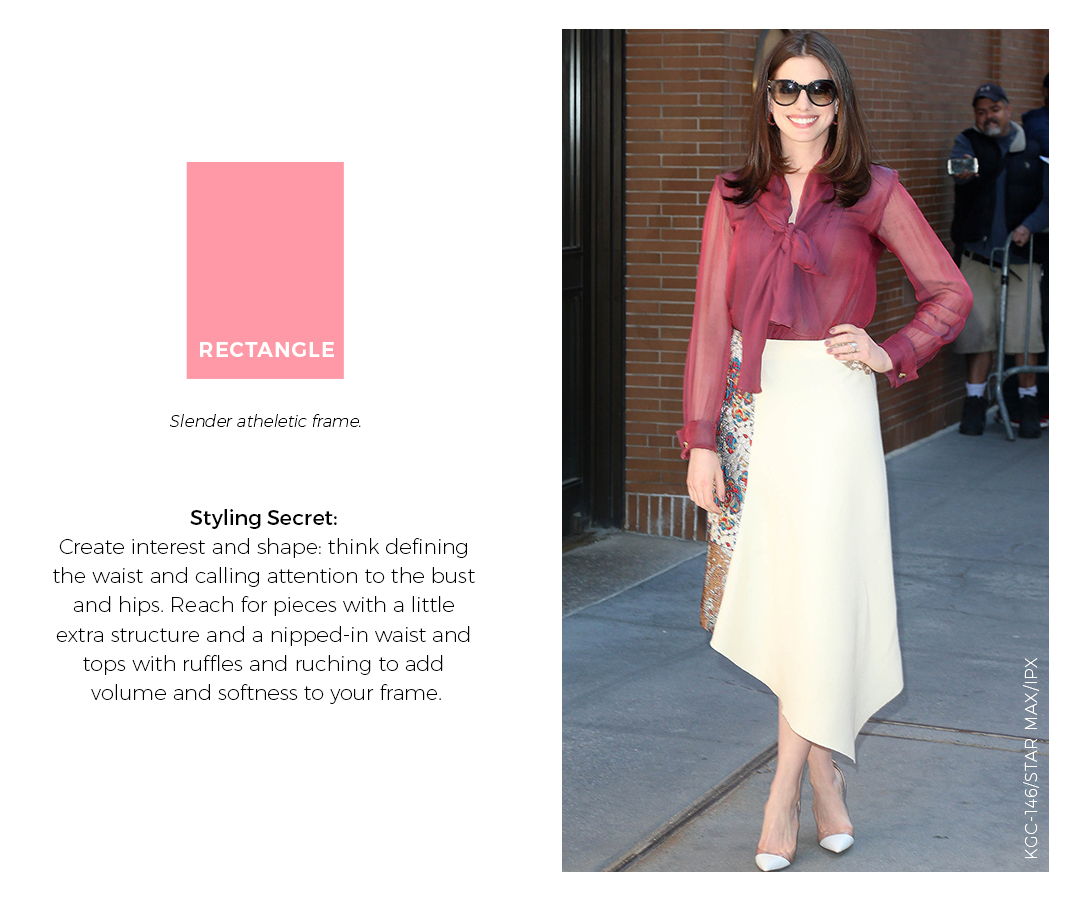 Why It Works:
Even with basics like tanks and tees, you'll find plenty of added interest in our Fall 2018 Collection like knot details at the bust and a built-in twist at the hips to name a few. A high-rise jean like our Authentic High Straight is a great way to help define your waist, topped off with jackets featuring tailored, tucked-in silhouettes.
Featured Items: Boss Jacket, Show-Off Tank, Authentic High Straight, Journey Jacket, Reveal Tee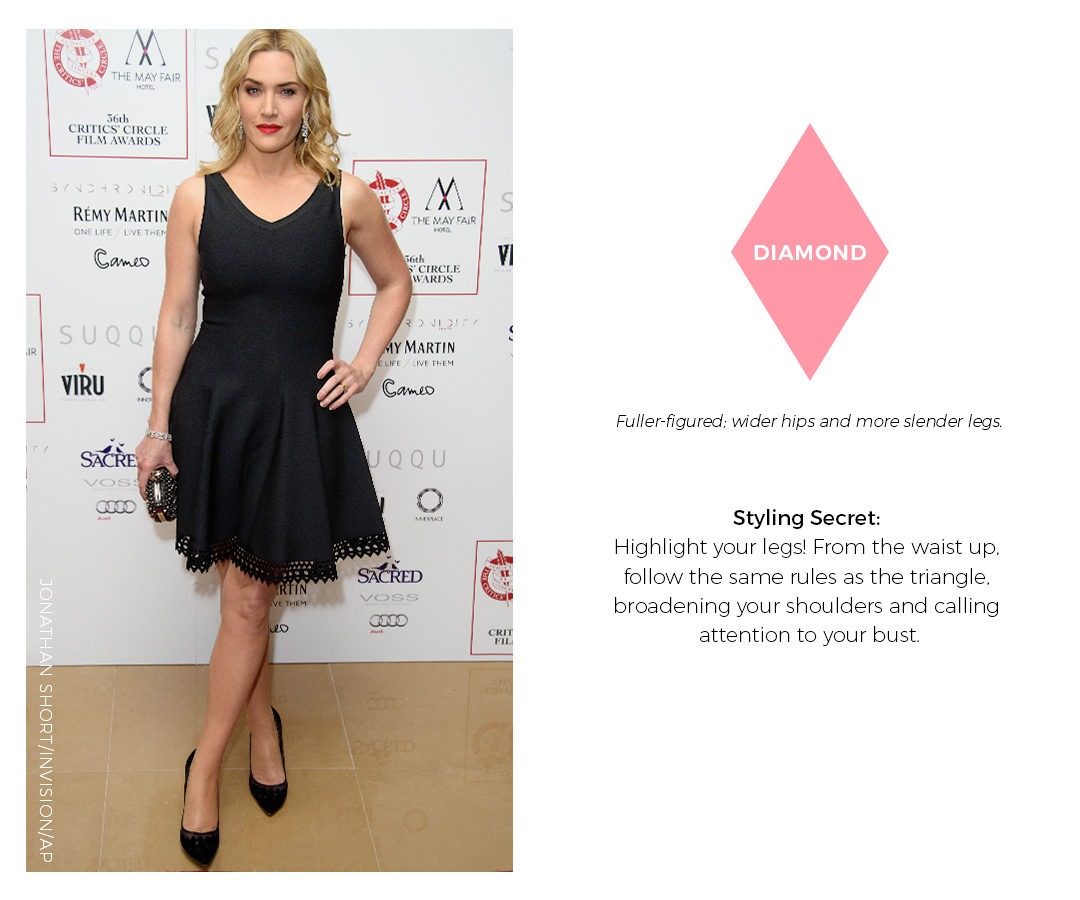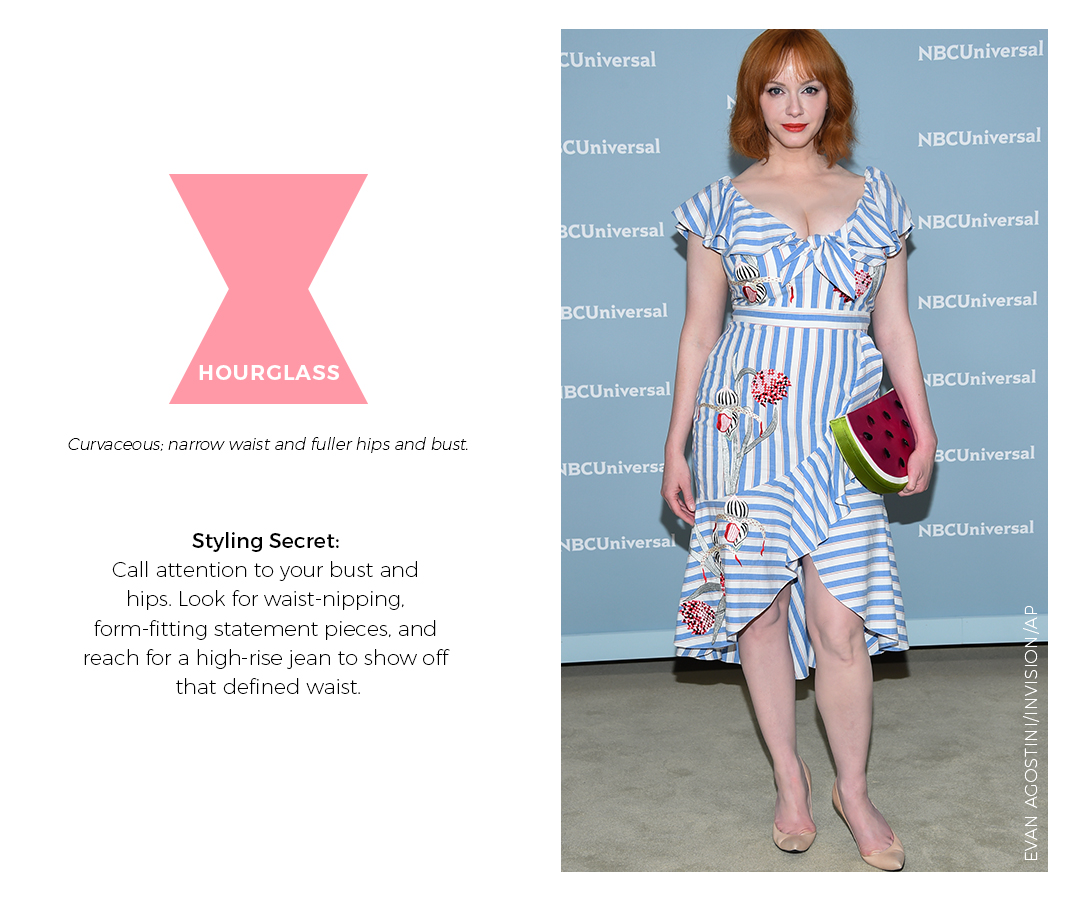 Why It Works:
Sharp, close-fitting silhouettes, like the Rebel Jacket, call attention to your figure. Staples like the Show-Off Tank will highlight your chest, while your hips bring classic trousers in muted heather and plaid to life. Finally, make a statement in a flowy, lacy top.
Featured Items: Rebel Jacket, Show-Off Tank, Connery Trouser, Display Top, Agency Skirt
Think you've got what it takes to style for your body type? Pick some pieces from our Fall 2018 Collection that you think you'd look great in, and tell us why they flatter your figure. Style an entire outfit, and leave your thoughts in the comments below.