Some people read horoscopes…we read handbags. Purses come in all shapes and sizes, and each one says something different about your priorities. Perhaps you have a closet full of bags you swear you'll use one day…with that one outfit…for that one special occasion, yet you always seem to reach for the same one. Little did you know, that favorite purse of yours could tell you what kind of person you are: organized, spontaneous, outgoing, etc. Are you someone who needs to take your whole life with you in your bag every day, or do you prefer to travel light? Take a look for yourself, and find out what your purse-onality is!
The Stylish Adventurer
Those who choose the backpack tend to love traveling, but that doesn't mean you need to be hiking for this choice to be appropriate. Backpacks can definitely be a stylish (yet comfortable) choice for any occasion. The backpack allows you to lead the hands-free lifestyle you like while being prepared for anything. Not only does a backpack say you're outgoing, but you're probably also organized. With all those pockets, there's a place for your lipstick, phone, kindle, and whatever else you may want to easily find. If you consider yourself an adventurer, try sporting a leather backpack like this one by Chloé.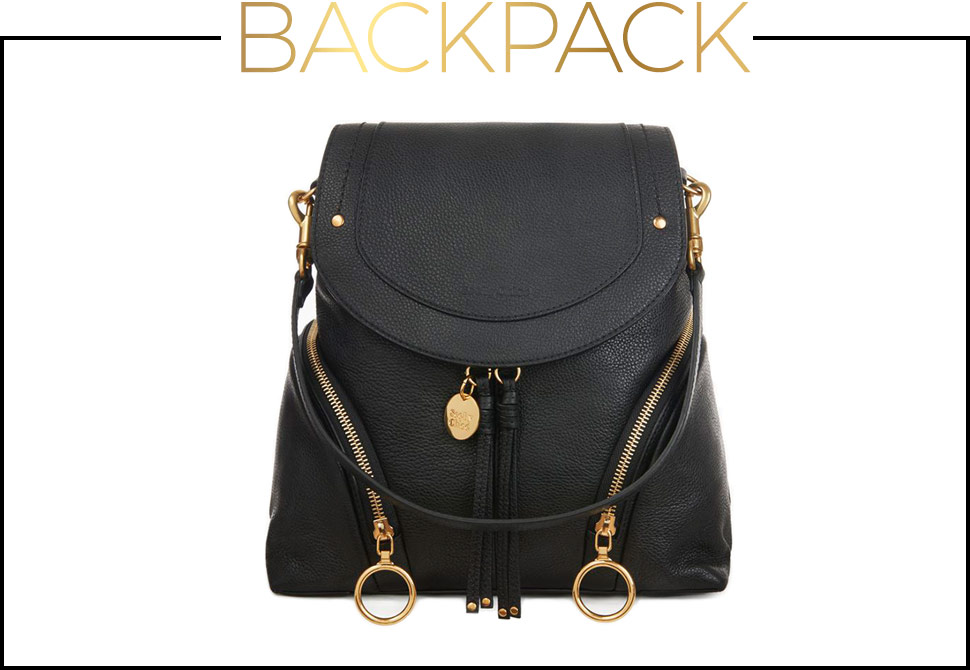 Girl on the Go
The most essential trifecta: phone, wallet, and keys. Is this your mantra every time you leave the house? Then the belt bag is for you. For the girl on the go, the necessities are the only things that matter, and what better way to transport these items than around your waist? Oh yes, the fanny pack is making its come back and is now available in much cuter styles than there were in the'90s. Much like the backpacker, the girl on the go also enjoys a hands-free life, but has narrowed down her necessities to the essentials. You don't like to be bogged down with clutter—after all, less is more. We also love this choice for a night out. You'll be able to keep your belongings close while tearing up the dance floor! It's a bag that's as practical as you!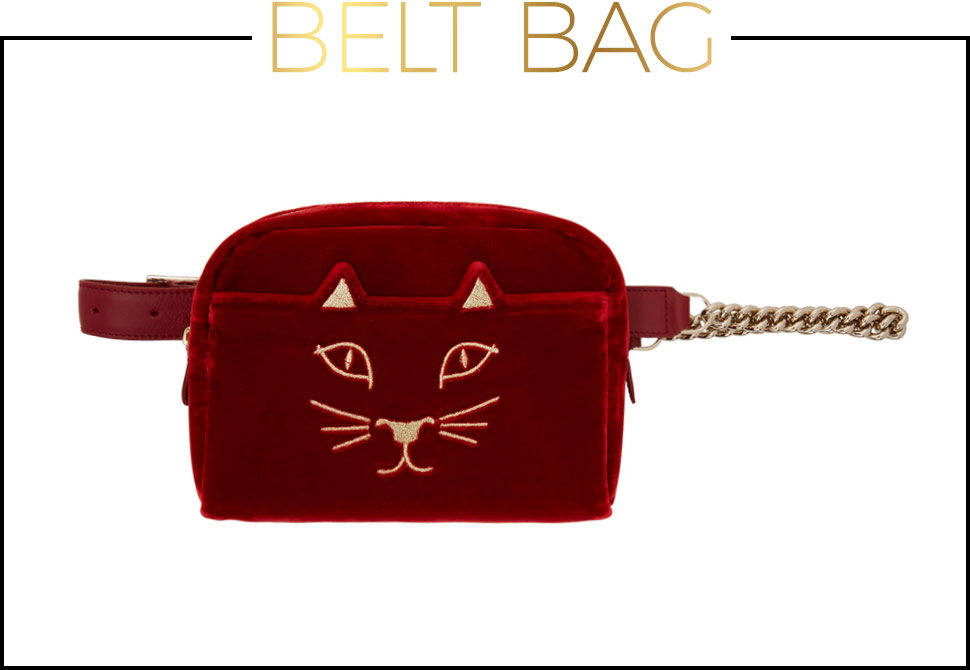 Party Gal
Sometimes a purse is just an accessory and nothing more. If your go-to is the crossbody bag, style is at the forefront of your priorities. Glitz is more important than utility, fun over function any day. You like a little sparkle in your life, even if it means sacrificing some essentials, but fear not…that's what tote bag friends are for! Your crossbody bag also means you lead a more spontaneous lifestyle and tend to be outgoing. You don't spend time thinking about everything you may need that night—you just grab and go!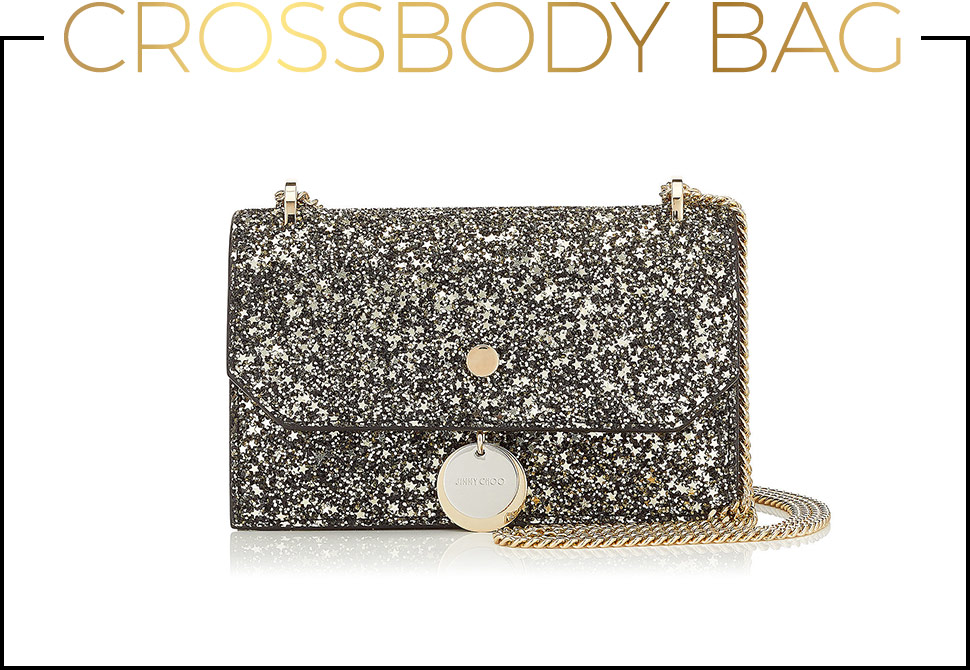 Straightforward Lady
Do you identify with Mary Poppins? If so, you must be tote-ally fabulous. You've got just about everything a woman may need on your person at all times (we're sure your friends appreciate this, too). Charger? Got it. Hand sanitizer? Got it. Extra outfit? You've probably got that, too! The tote allows you to carry everything with you while still looking strong and professional. Because of its larger size, it can also be a standout item…if you like your presence to be known, grab something like Kate Spade's red leather tote, guaranteed to turn heads.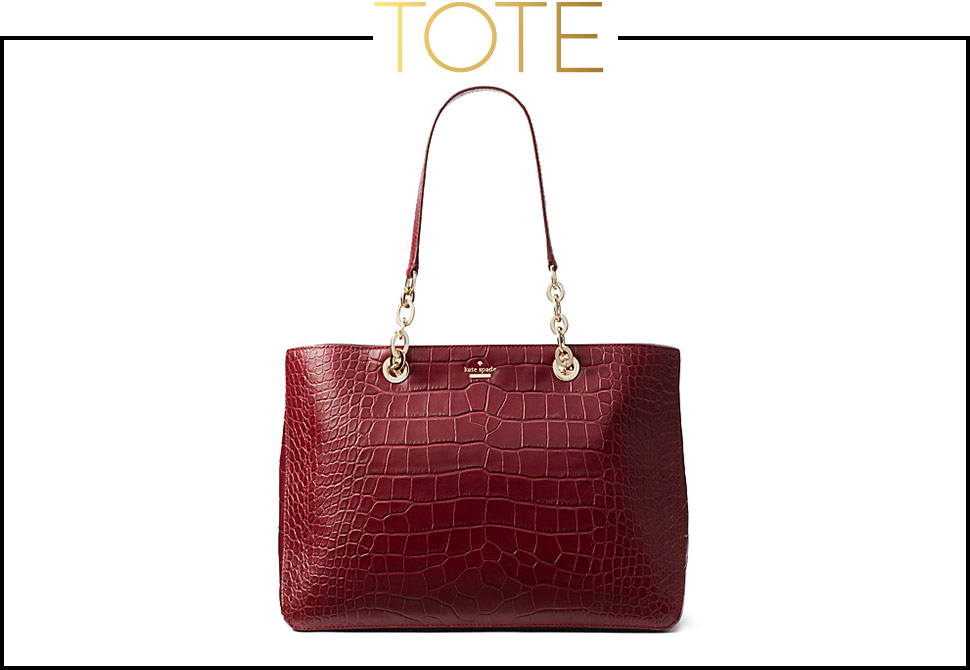 Where on the bag breakdown do you fall? Perhaps this New Year you'll make some changes in your life that'll end up changing your purse choice. Maybe your clutch days are behind you, and it's time to start packing with intent every day. Or maybe you've devoted too much time to caring about each item, and you want to shed some of the weight and downsize. Let us know what some of your New Year's resolutions are in the comments below. Whatever they may be, we're sure you'll rock them in style!