Forgive us for stating the obvious, but that phone in the palm of your hand provides the greatest source of outfit inspiration known to women. Yes…we're talking about Instagram! This app is fast becoming one of our favorite mediums for browsing all the hottest trends—especially when you search #cabiclothing. Cabi Stylists, fashion bloggers, and all other cabi lovers are using the #cabiclothing hashtag to share their fashion ideas, featuring pieces from our Fall 2019 Collection. Today, we're highlighting a few posts that caught our eye. Check them out below, and be sure to follow their pages to stay in the know.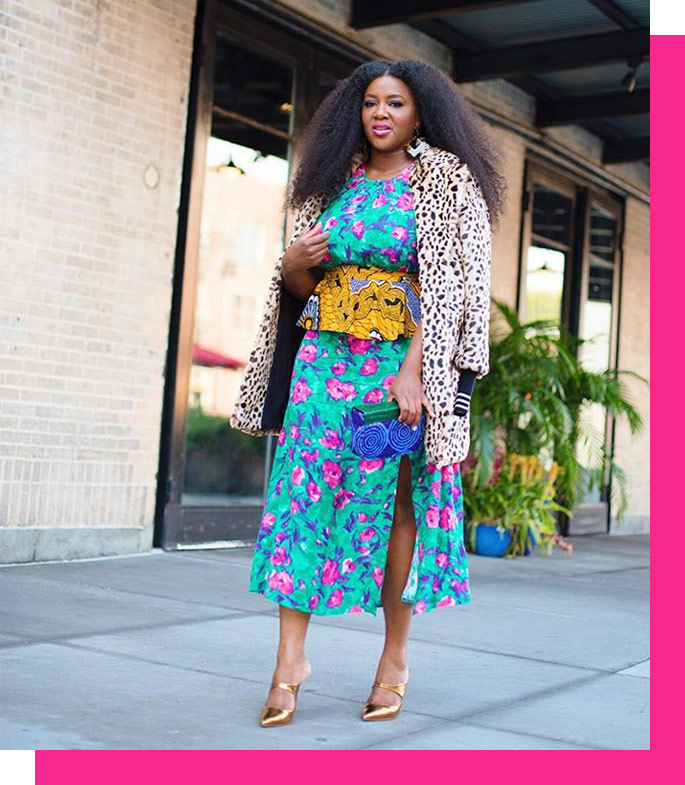 Danielle took part in our Fall 2019 Campaign and has posted a behind-the-scenes video of the shoot. She isn't trying to rush summer out the door, but she is excited to sport our fall items, like the Josephine Coat!
For Alice, there's no such thing as too much animal print, and we couldn't agree more! Take a look at her post to see how she paired her skin prints.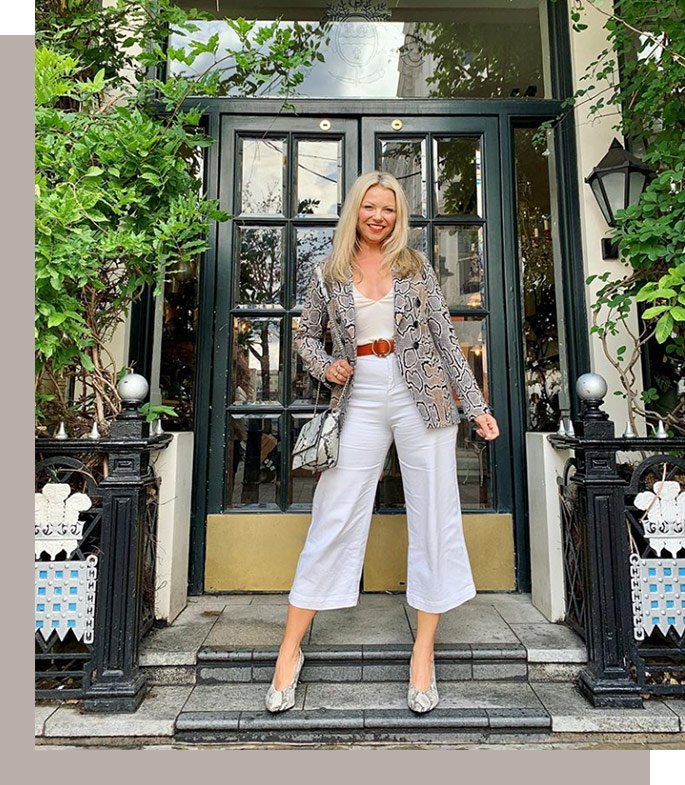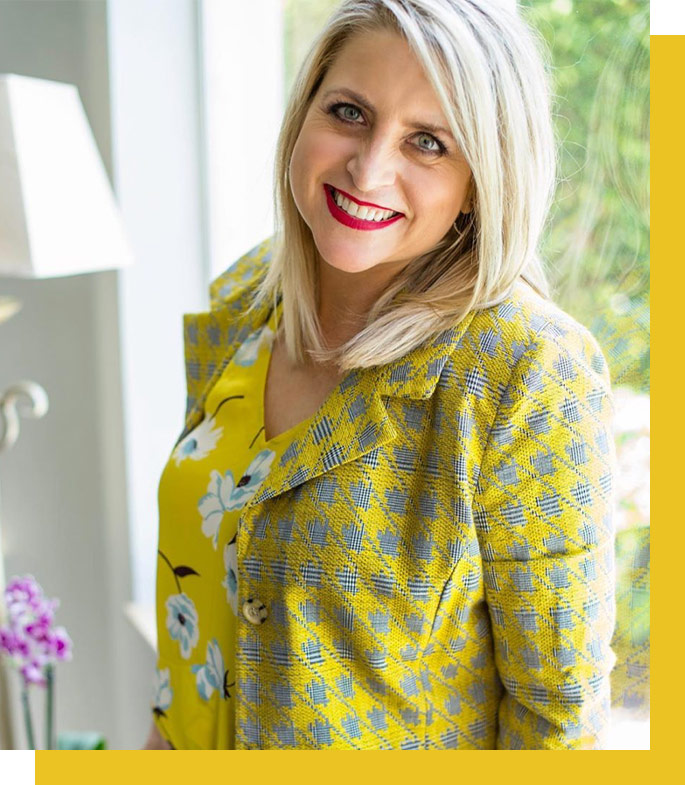 What Laurie loves most about cabi is the new items are made to pair back to pieces you've acquired from past seasons. She's shown wearing the Dazzle Top with our Vintage Jacket. See for yourself!
Looking for some #OOTD inspiration? Rhonda has put together a casually chic outfit, featuring our Python Blazer, Tuxedo High Straight, and Mini Strip Tank. Take a look at her post to see how she accessorized!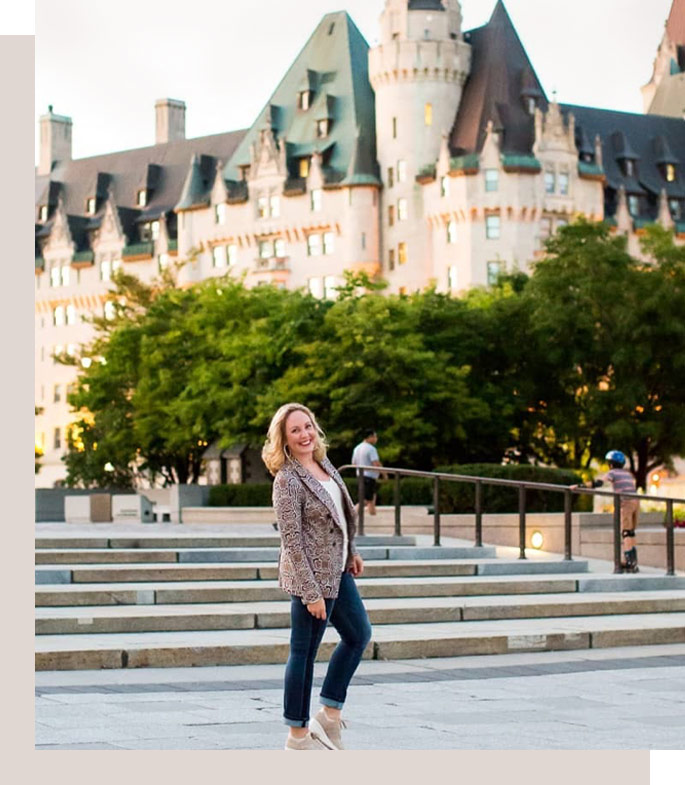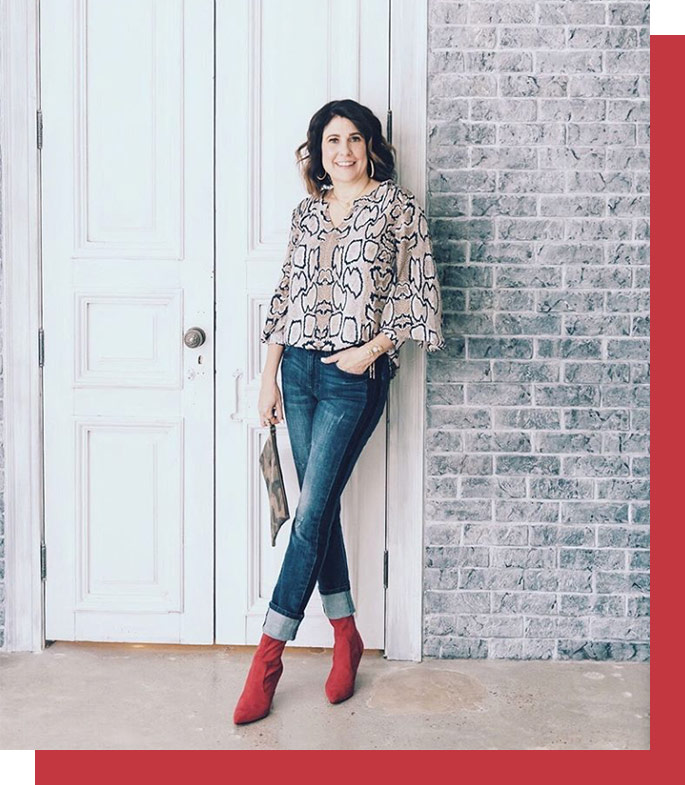 Angela styled her outfit with the Tuxedo High Straight jeans and a full tuck of the Serpentine Blouse. She's also celebrating the success of her new plant-based diet—check out her post to learn about why she made the switch!
Talk about good content. Samantha really knows how to stage a photo. She was able to match her leopard chairs to our Josephine Coat. She wants to know what your favorite skin print is—comment on her post to let her know!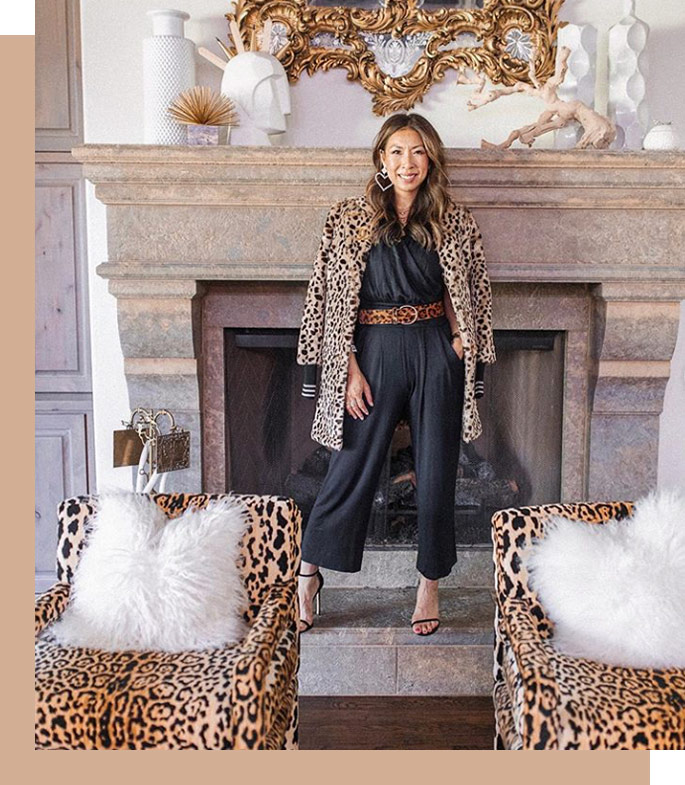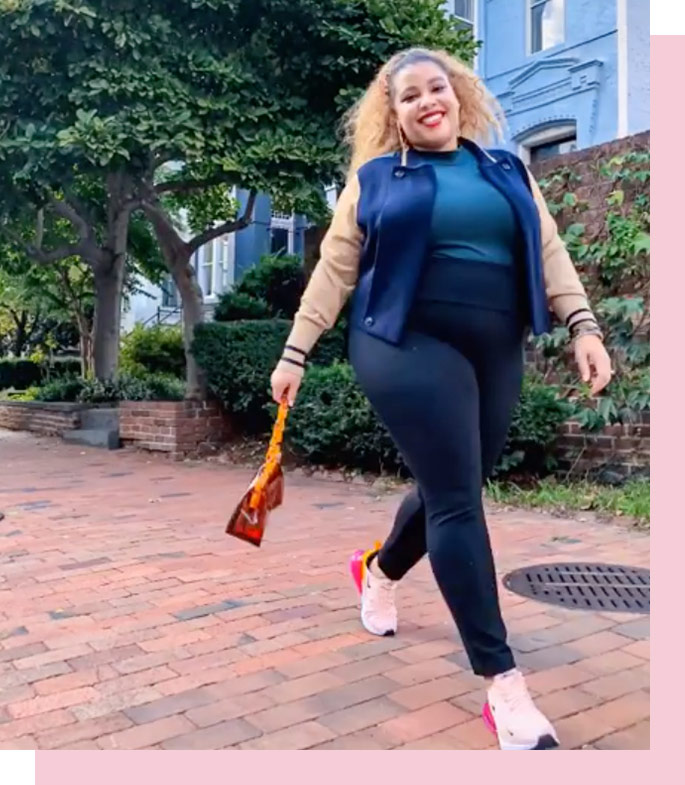 Greivy put a nostalgic spin on her layered fall outfit by adding our varsity-inspired Turn Back Cardigan topper. She's ready to strut her stuff this season. Be sure to follow her page to stay in the loop about the latest layering tips for autumn.
Can you smell the pumpkin spice in the air? Ashlee can! She couldn't be more ready for fall. To ring in the new season, she wore our cozy Shetland Sweater with an all-black ensemble beneath. Check out her post for sizing details.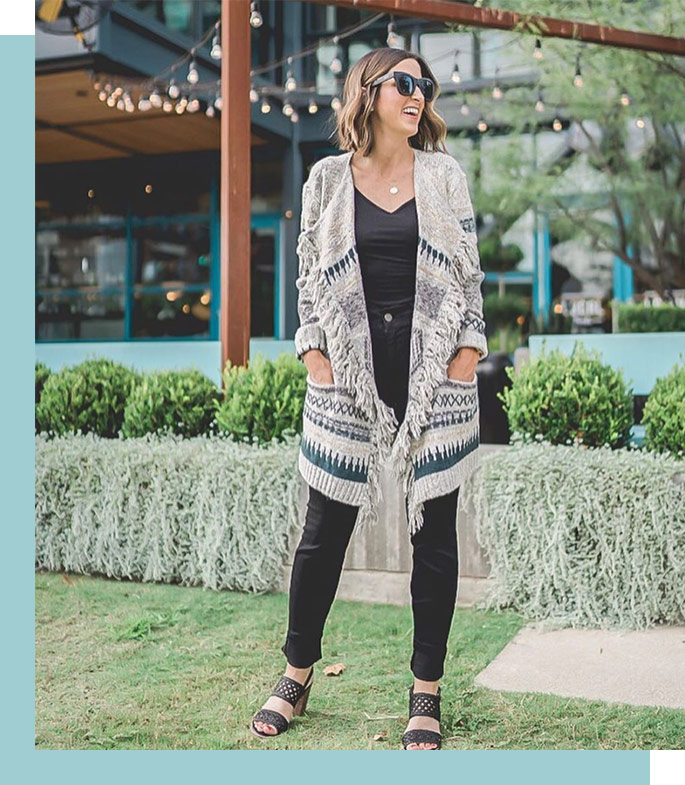 How do you embody your sense of style? If you had to describe your fall wardrobe in one outfit, what pieces would you pick? Consider this an opportunity to post your all-time favorite outfit on Instagram. Be sure to use the #cabiclothing hashtag to join the cabi movement, and tag us at @cabiclothing.