News flash! Our second New Arrivals Collection is coming your way. We like to spread the excitement out over the season, releasing our New Arrivals in two batches—that way, there's always a little anticipation growing in the hearts of our fans. We keep ourselves busy creating new designs, new outfit ideas, and new styling tips so your wardrobe can be as trendy, up-to-date, and fresh as possible. The time has finally come to reveal the pieces that make up our second New Arrivals Collection. That's right—we won't keep you waiting any longer.
The Collection turns toward darker, cooler hues for those cold months up ahead. We're talking greens, blues, blacks, and grays. We've got fun toppers—ranging from casual to dressy and a wide array of fabrics to keep things interesting (hint, hint…velvet!). These beauties are already available for purchase through your Stylist, and will be available for online purchase starting November 11. Read about each item below so you know exactly what to order, then check out the exclusive video to see the pieces in action. Without further ado, we introduce you to Joan, our newest New Arrivals!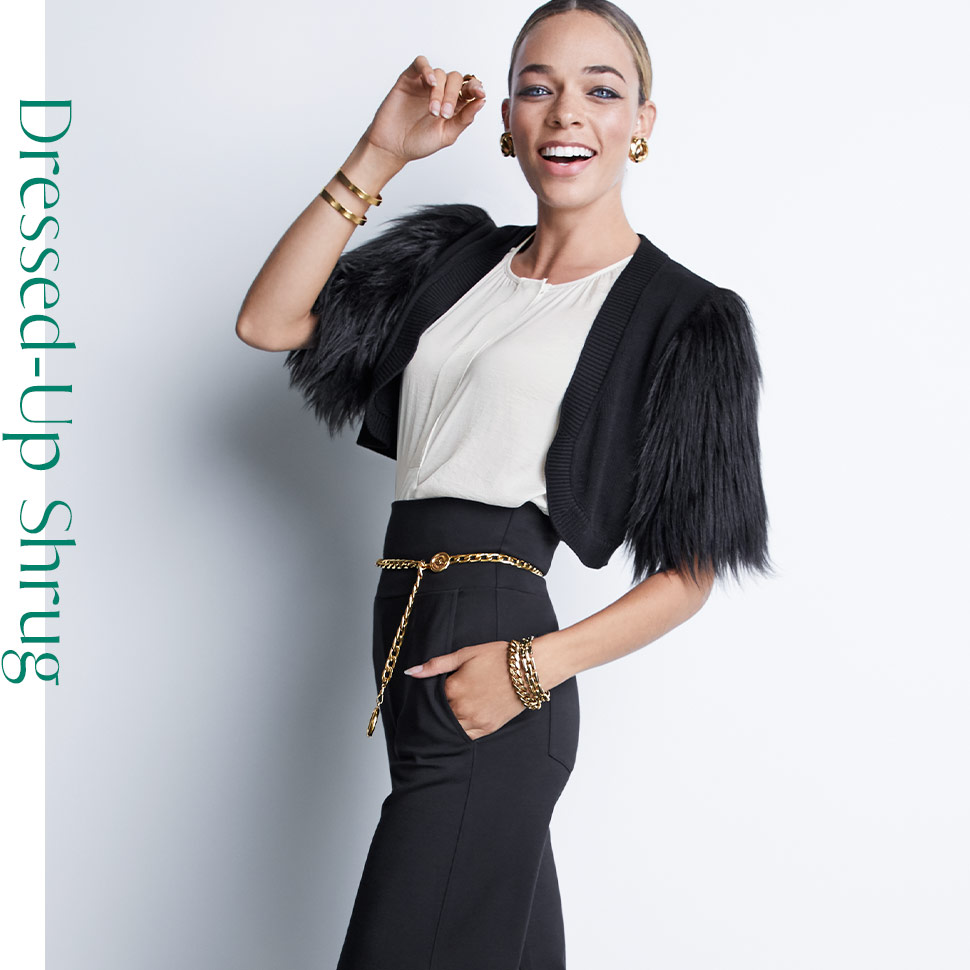 Have you ever seen anything more decadent? This black cropped topper features faux fur sleeves that hit at the elbow and an open design for an edgy addition to your outfit. We love throwing this on with some high-waisted trousers for a hyper-elongating effect.
Ring in the holiday season with a festive topper like our Holiday Blazer, done in a colorful plaid print and traditional design. Wear it open like a jacket or buttoned and belted for a professional cinch.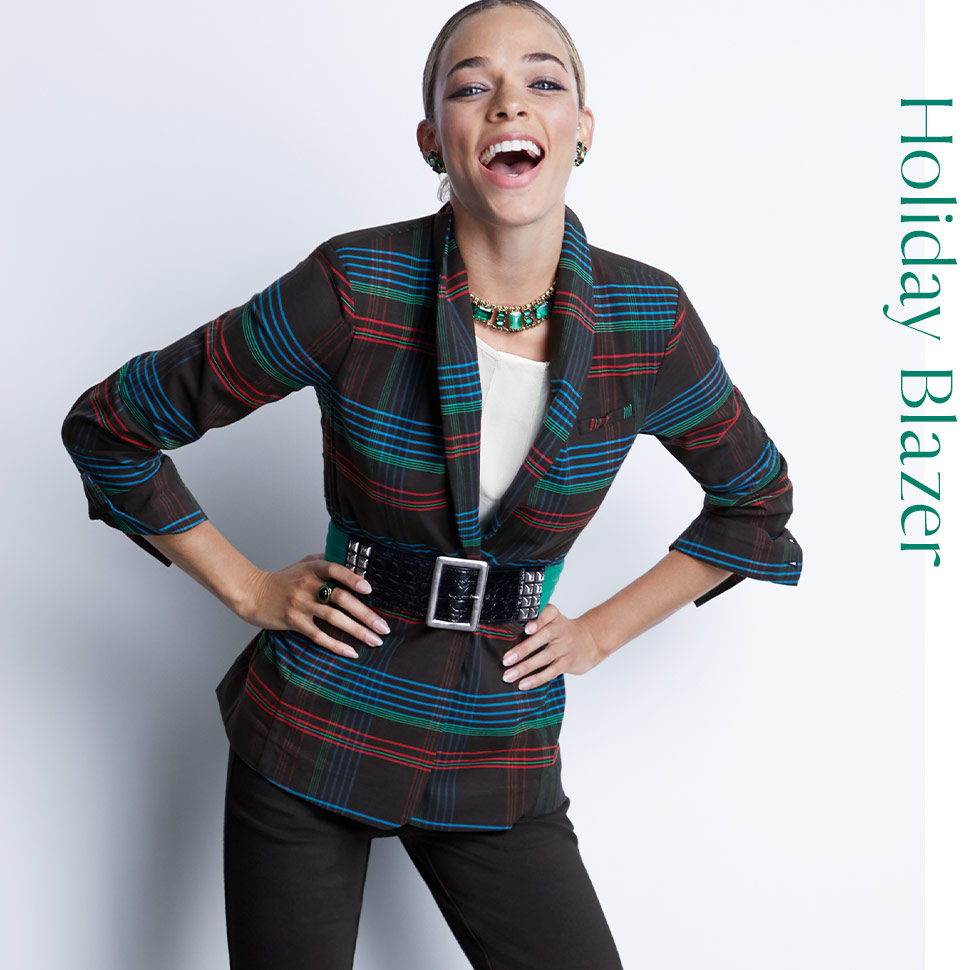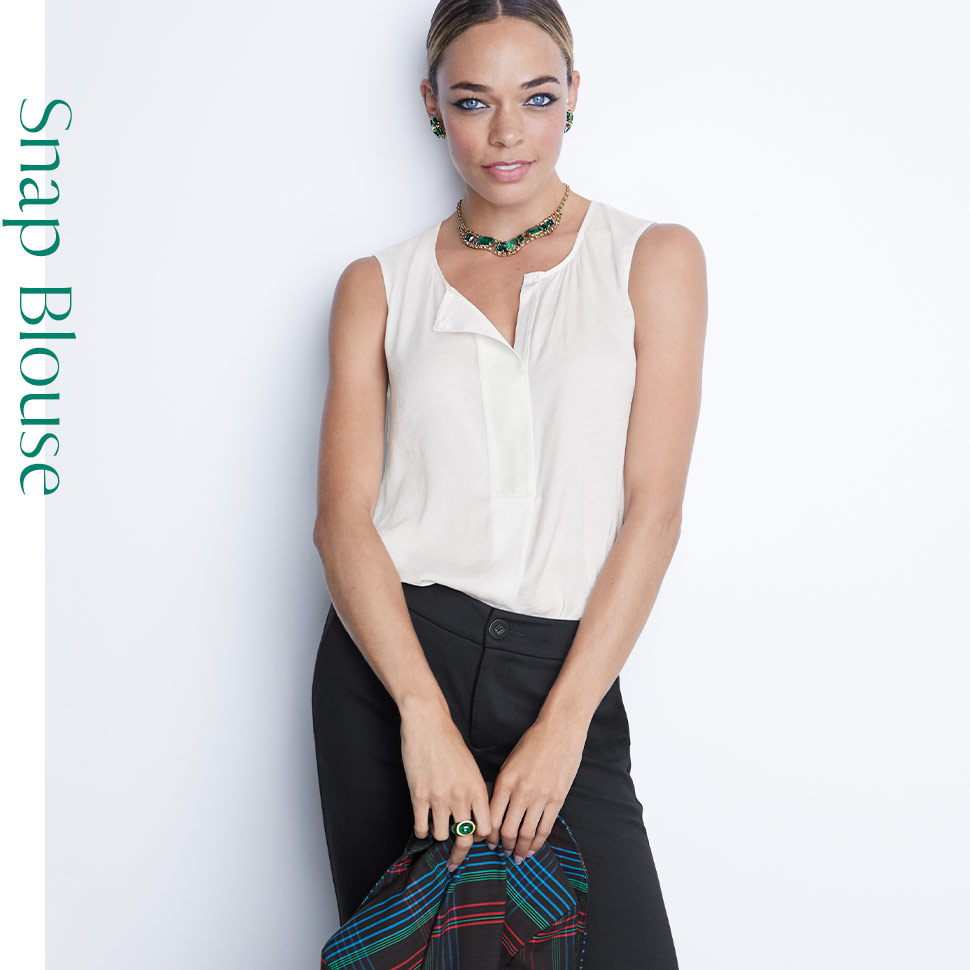 Back by popular demand—the Snap Blouse is now available in a pearly white color. Channel the snow and brighten up your winter wardrobe with lighter hues. This one makes for a great layering piece under a cardigan or blazer.
You may have caught on by now, but we're all about capes and ponchos this season, and cool weather calls for a cool-toned option. Throw on the blue and green Windchill Wrap for a cozy, drapey finishing touch.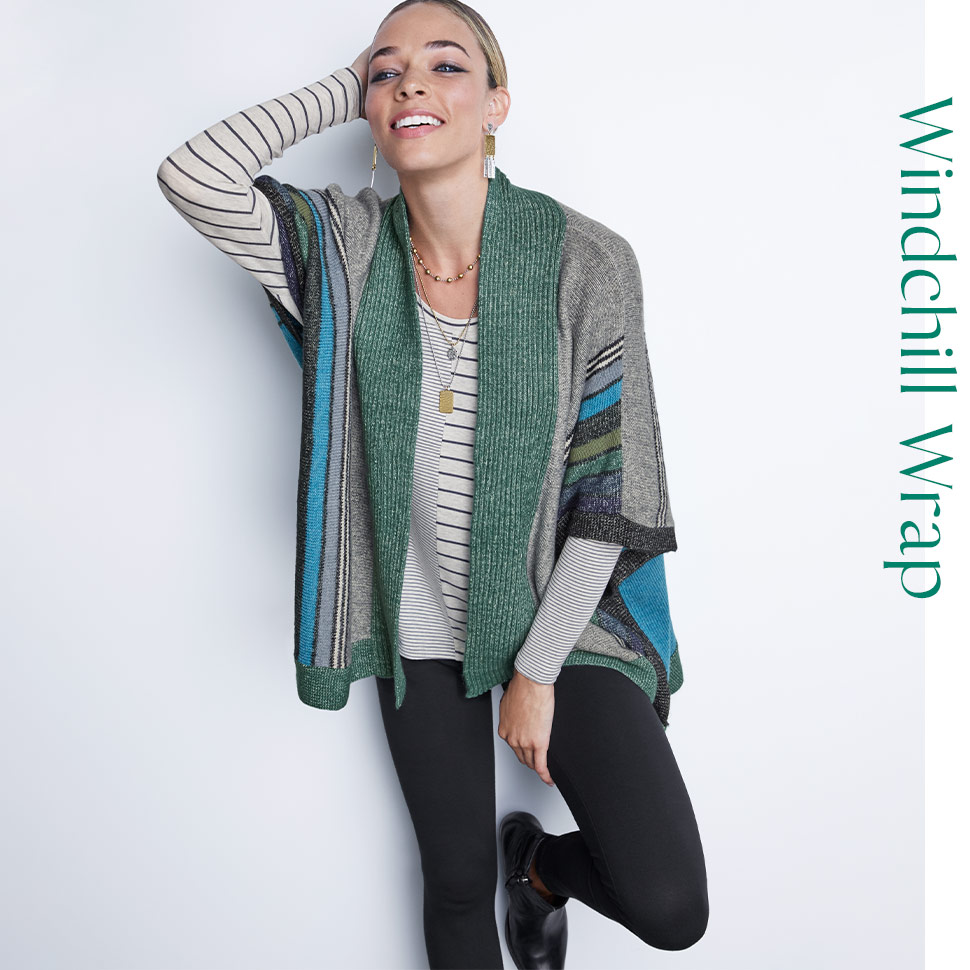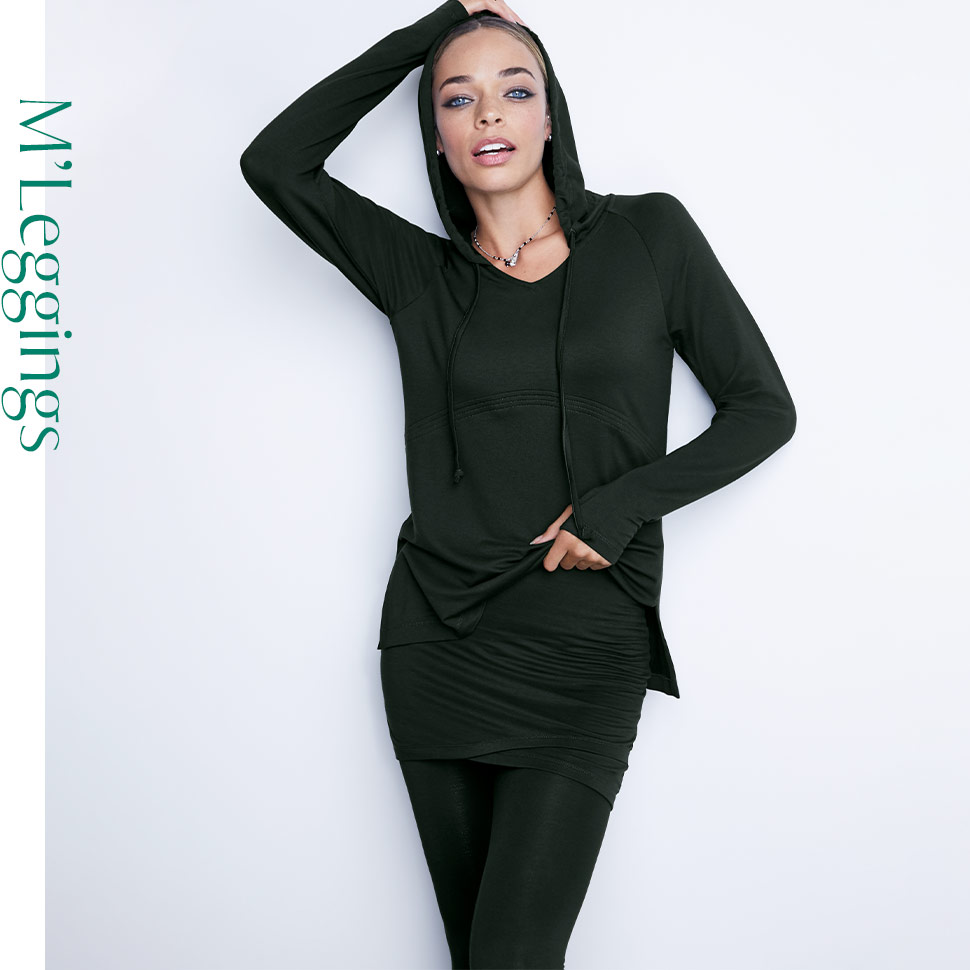 You asked, we delivered. The M'Leggings are back in an all-new forest green hue. Featuring the same skirt overlay design as M'Leggings of seasons past, these ultra-comfy, ultra-flattering bottoms will be your go-to all winter.
Blend trends this season with the Purr Blouse—the perfect cross between Animal Instinct and Gem Tones. This skin print, emerald wonder features flutter sleeves and a mix of zebra and cheetah prints. Style with matching green jewelry!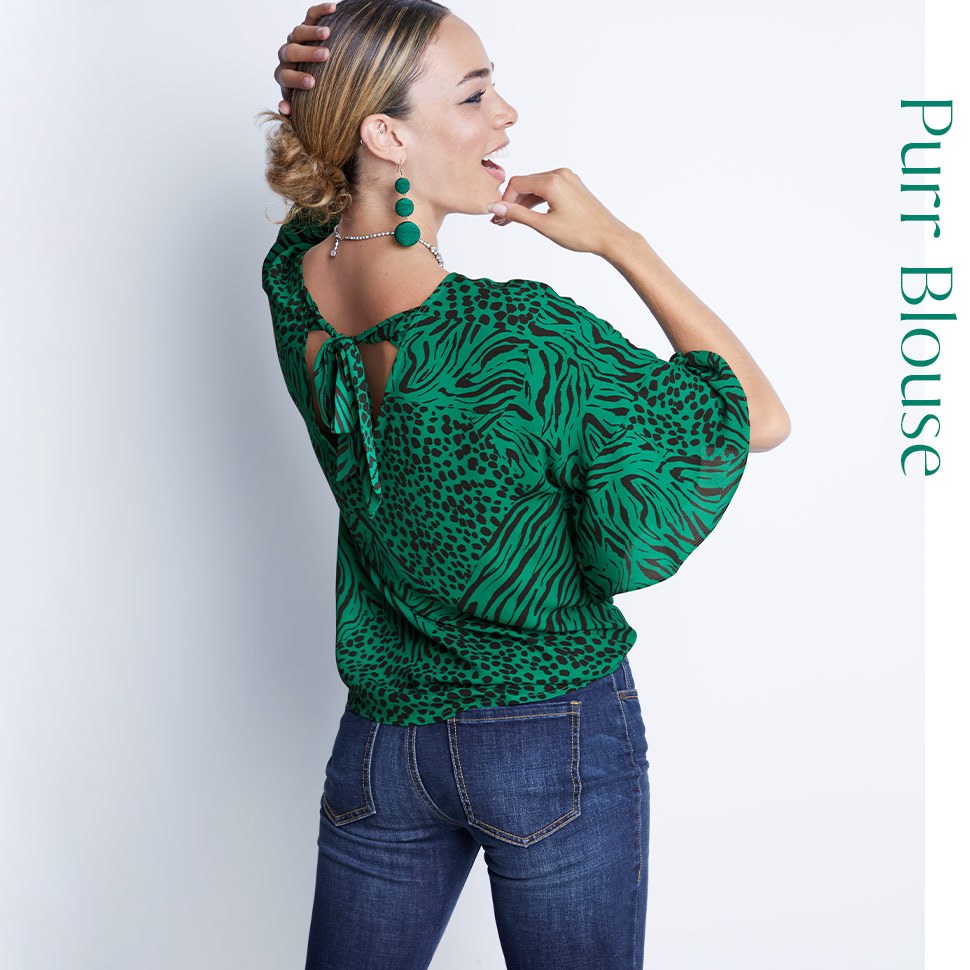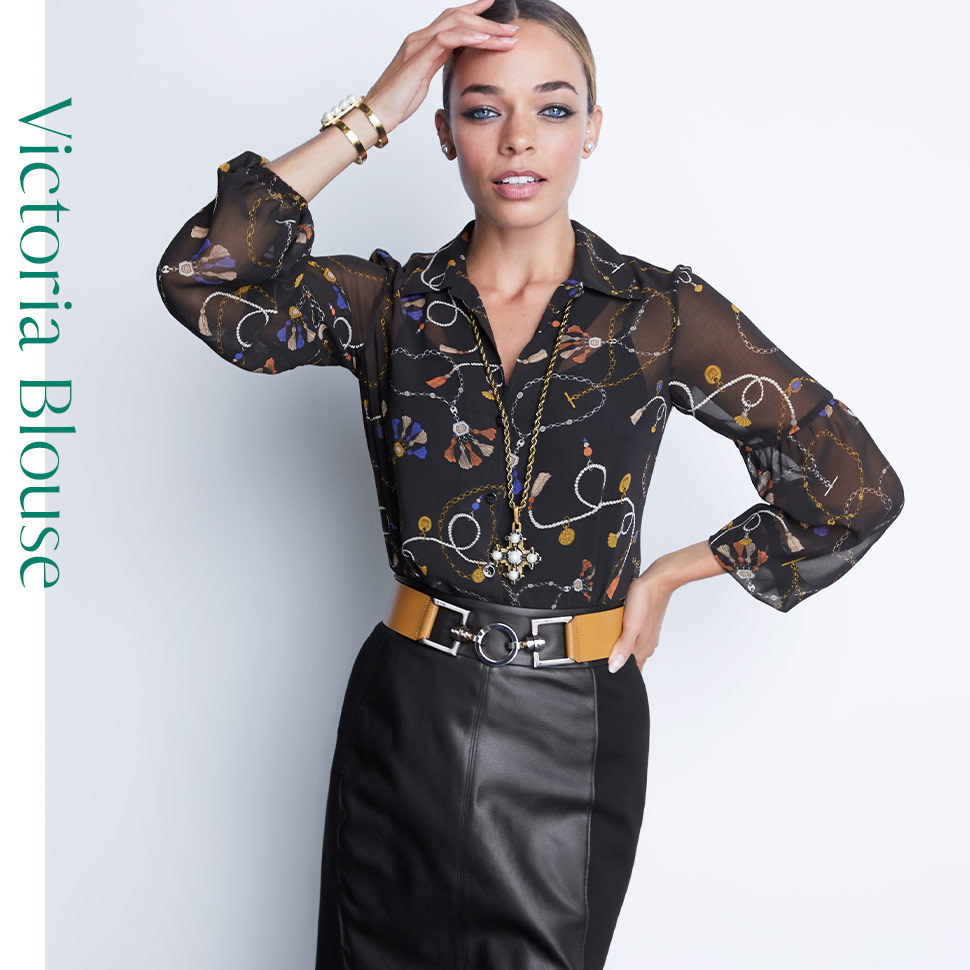 The Victoria Blouse has elegance written all over it. This sheer button-down is intended to be worn with a black camisole underneath and comes in a unique print with elastic cuffs at the sleeves.
Meant as the M'Leggings' fierce partner in crime, the Fireside Hoodie comes in the same forest green tone and features thumbholes and a classic drawstring-hood design. Wear the whole set, and you'll be a vision in green.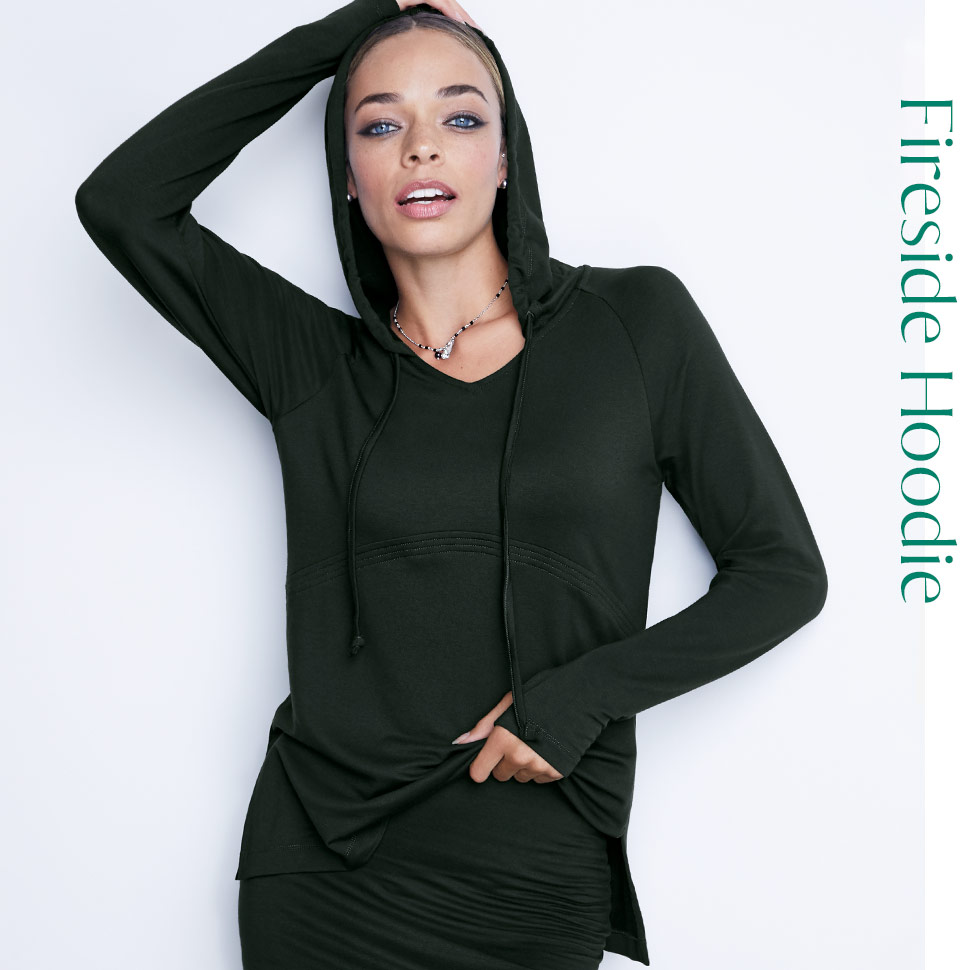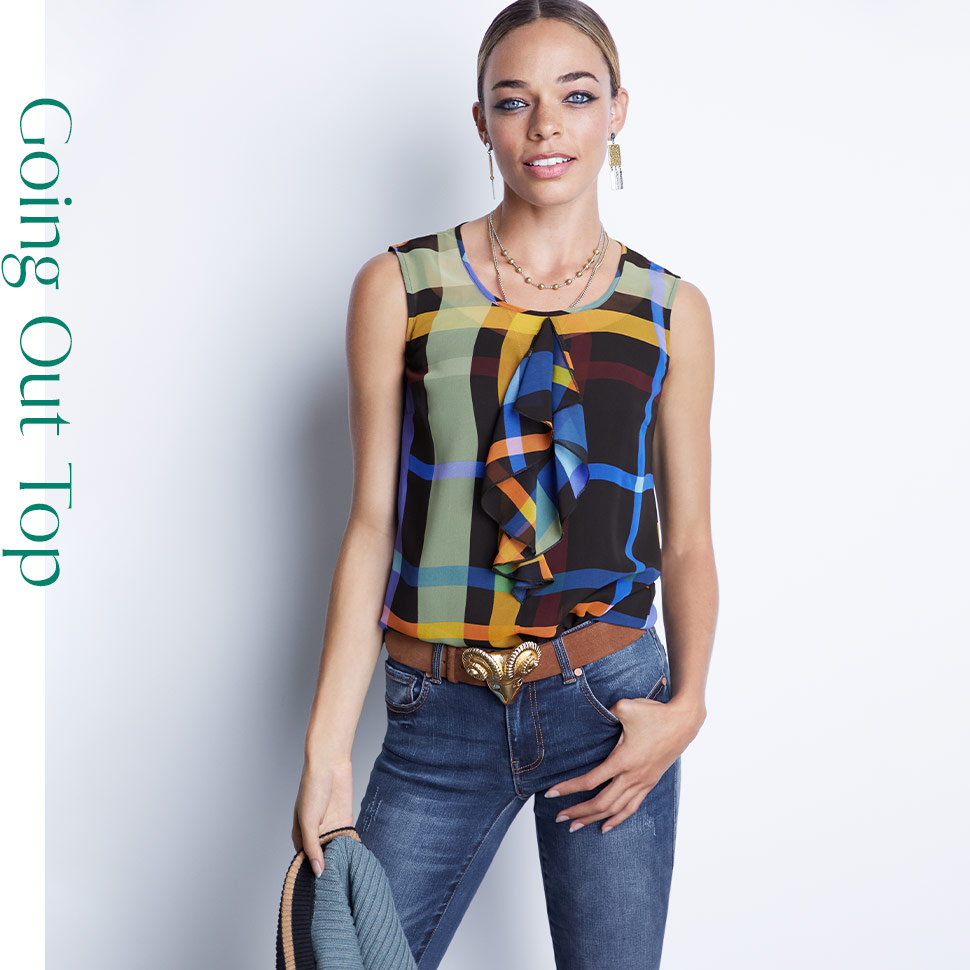 Just because the weather is cooling down doesn't mean you need to write off your sleeveless tops—they make great layers! The Going Out Top features a sheer, playful plaid print with a ruffle down the center and includes a removable cami. Style with an open cardigan and a full tuck into your jeans.
Inspired by athleisure wear, the Cozy Cowl comes in a color-block design for a sleek finish. It features dropped shoulders, tapered sleeves, and an oh-so-soft fabrication, making this piece a cross between a tee and a sweatshirt. We promise you'll never want to take it off.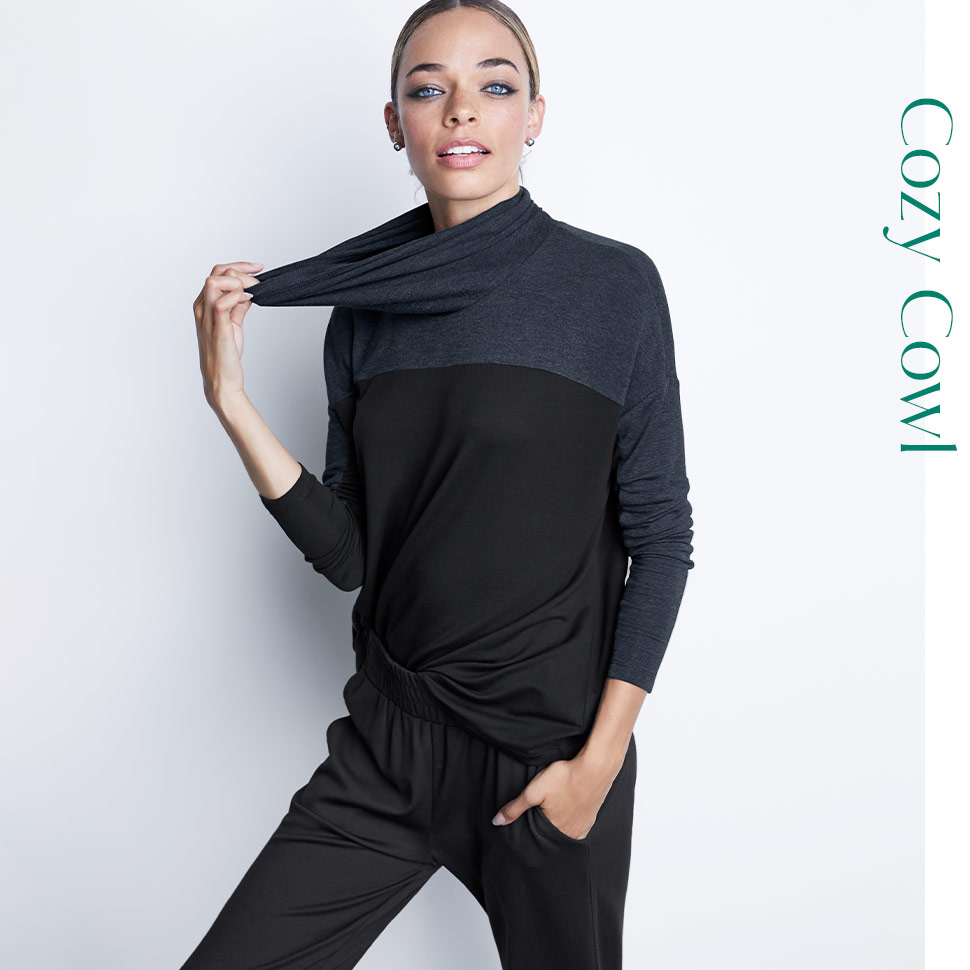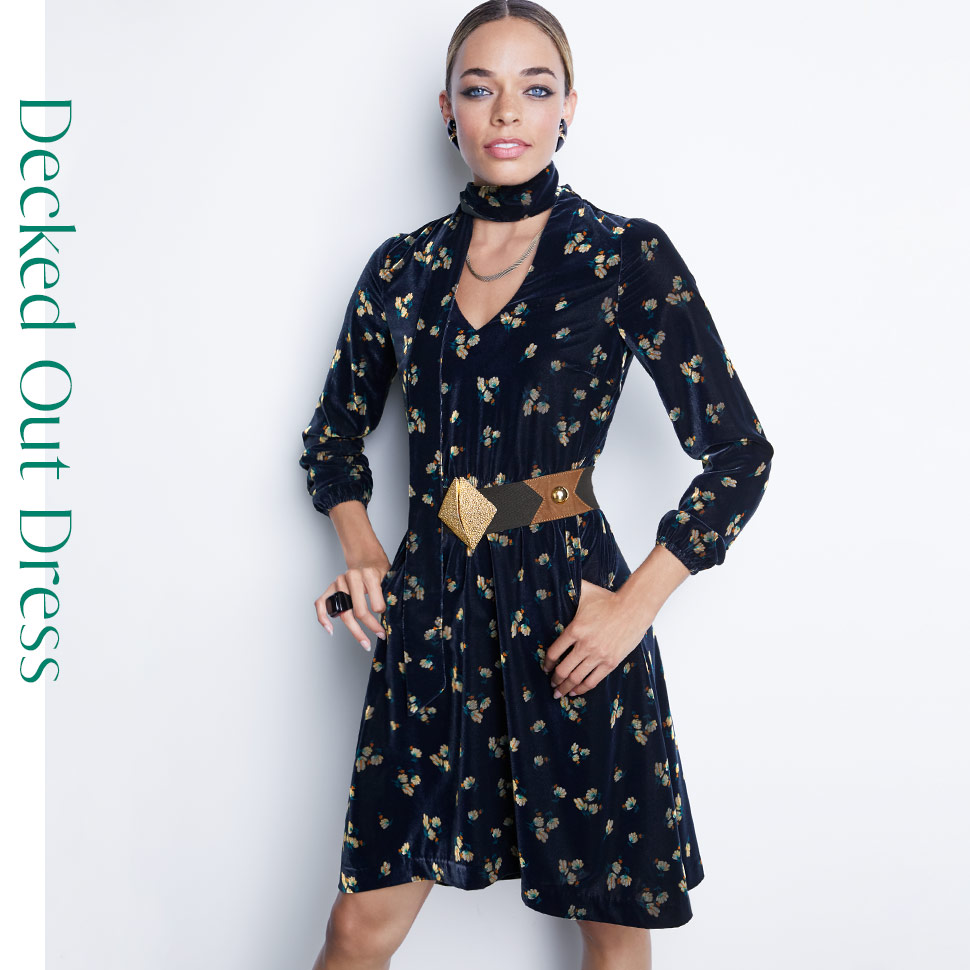 It can be challenging to find fancy-wear during the frigid weather, but the Decked Out Dress is at your service! Done in a super soft velvet with long sleeves, it's sure to keep you warm. It has an A-line shape and a high-low hem with elastic at the waist to cinch you in.
Think of the Snap Cowl as a dressed-up sweatshirt. Done in an easy-pairing gray hue, this pullover features a loose cowl neck design with snaps up the sleeves for an intriguing peek of shoulder. Show some skin without sacrificing your warmth this winter.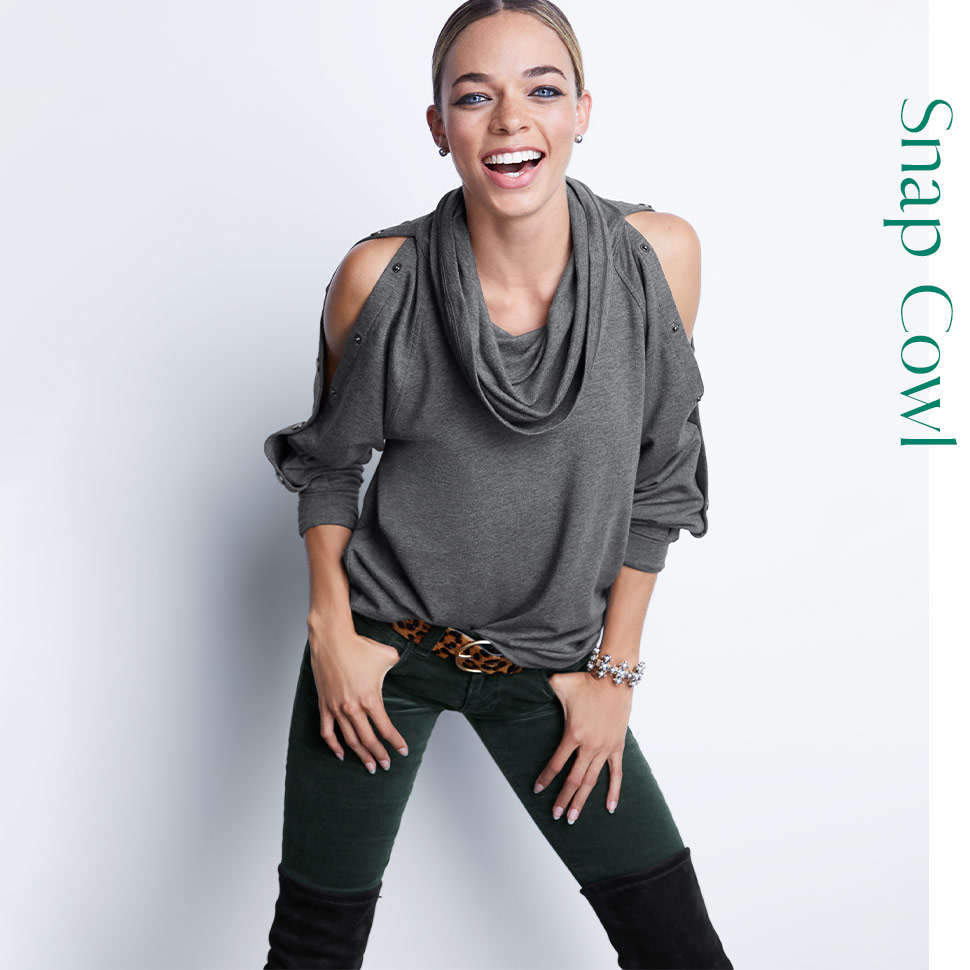 Now that you've seen all our New Arrivals, it's time to put your orders in with your Stylist or prep your cart for online orders. Which pieces are you going to jump on first? Let us know in the comments below. Then, you'll have to style them—but don't worry, we'll help you brainstorm outfit ideas with these new pieces in just a few weeks—stay tuned!