We invited women from all walks of life to participate in our Spring 2020 Campaign to help showcase the diversity of women that make up the cabi community. One of the participants was Alison Gary, wife, mother, and blogger behind Wardrobe Oxygen. She's here with us today to share some styling insights and talk about her experience taking part in the campaign.

Alison is from Greenbelt, Maryland and is a mother to an 11-year old girl and a 3-year old dog. She describes her personal sense of style as classic with a touch of rock and roll. As a full-time blogger, Alison says it can be hard to find balance in her life, but she's figured out the perfect way to dedicate time to her friends and family: she lets Sunday be a complete day of rest. No phones. No internet. Just family time, movies, farmers markets, and smiles.
Alison believes carving out time to spend with friends revitalizes you and makes every other aspect of your world even fuller. Human interaction is so important these days—we can't let ourselves get sucked into our virtual realities, and fashion is a great way to spend quality time with friends and loved ones. In fact, this is precisely why she loves cabi! About 10 years ago, a good friend of hers became a cabi Stylist, and Alison went to her house, saw the Collection, and decided to host her first Fashion Experience, where friends are able to come together and shop! She's been hooked on cabi ever since.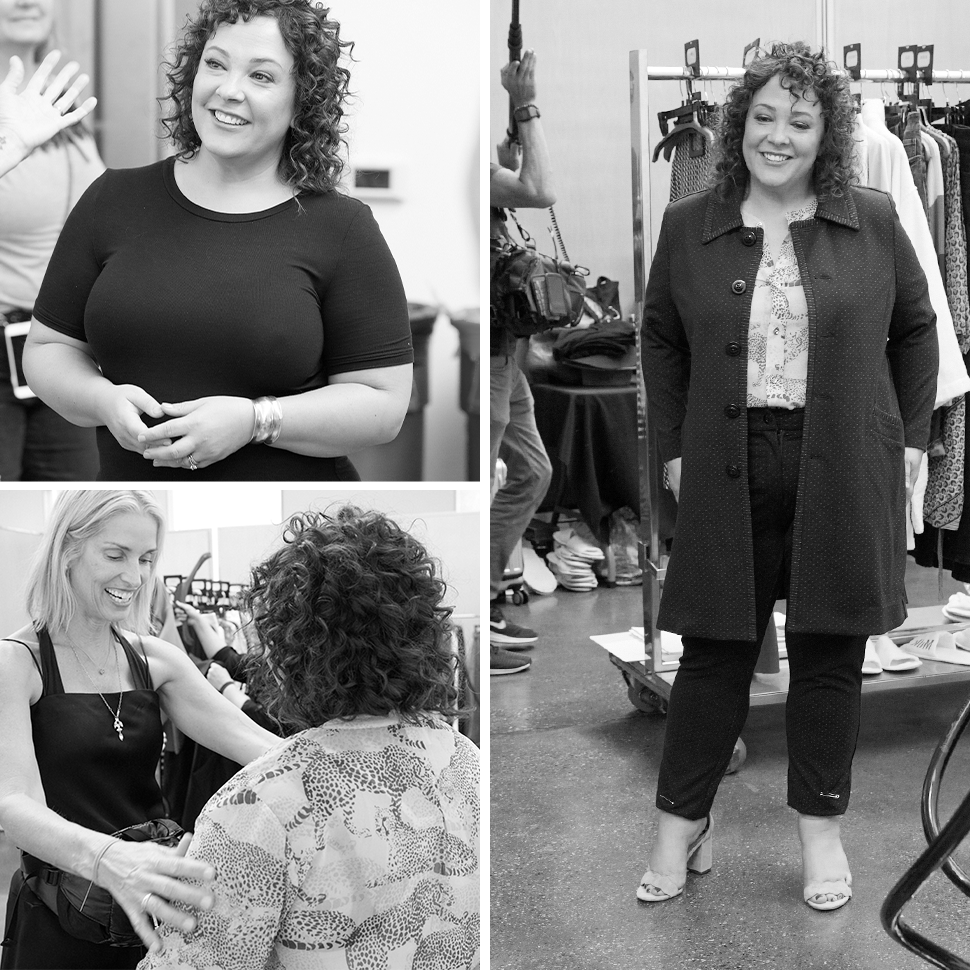 Over time, Alison has been able to build herself a community of bloggers. Her girlfriends are there for her no matter what and really get what she does. It's so important to find those friends who root you on, push you further, and celebrate who you really are. We should all strive to surround ourselves with friends like that!
Alison says clothing is like the book jacket to the novel that is your life—"When I'm wearing an outfit I really feel good about, I have such confidence. I stand taller. I walk with a stronger stride. I feel as though it's like armor and you can confidently face the world and the day." She's got so much wisdom to offer, and after being a blogger for over a decade, she's truly an expert. Her blog has become a destination to help women with different bodies and budgets express their personal style. Take a look at the video to learn more about her time on set with us for the Spring 2020 Campaign.
We were so grateful to have Alison on board for our Spring 2020 shoot. It's been a true pleasure getting to know her and her fashion journey. What makes you proud to be a part of the cabi community? We want to hear your fashion story, what brought you to us, and how the Spring 2020 Collection will help you reach your styling goals! Share your thoughts in the comments below. #ThisIsMe.