So, you're basically Superwoman. You just have a way of getting things done—exceeding expectations, crushing deadlines, and shattering glass ceilings. It's about time you had a wardrobe to match. That's why we love this fall's She's a Boss trend. You'll find a bevy of items that puts an emphasis on professional and empowering designs in our new Collection, all while leaving room for individuality and creativity. Let's take a closer look at the details that make up this trend so you'll be well equipped to style it and kick into high gear this fall.
While the She's a Boss trend can be worn to work, we wanted to stay away from designs that felt too corporate. You'll still find expertly tailored suits in this Collection, but ones that play off traditional silhouettes and fabrications, and ones that can be mixed and matched for a personal touch. We're talking wide-legged trousers and corduroy jackets, turtle necklines and maxi skirts. Try wearing a sheer dress as a topper, or belting a slouchy cardigan at the waist. You get to take charge of your style and own your look. It's about making bold choices with confidence. Whether you're a stay-at-home mom, a blogger, or a CEO, this trend is for every woman, because let's face it, at the end of the day, you run the show. You can walk the walk and talk the talk, and now you have a wardrobe to match!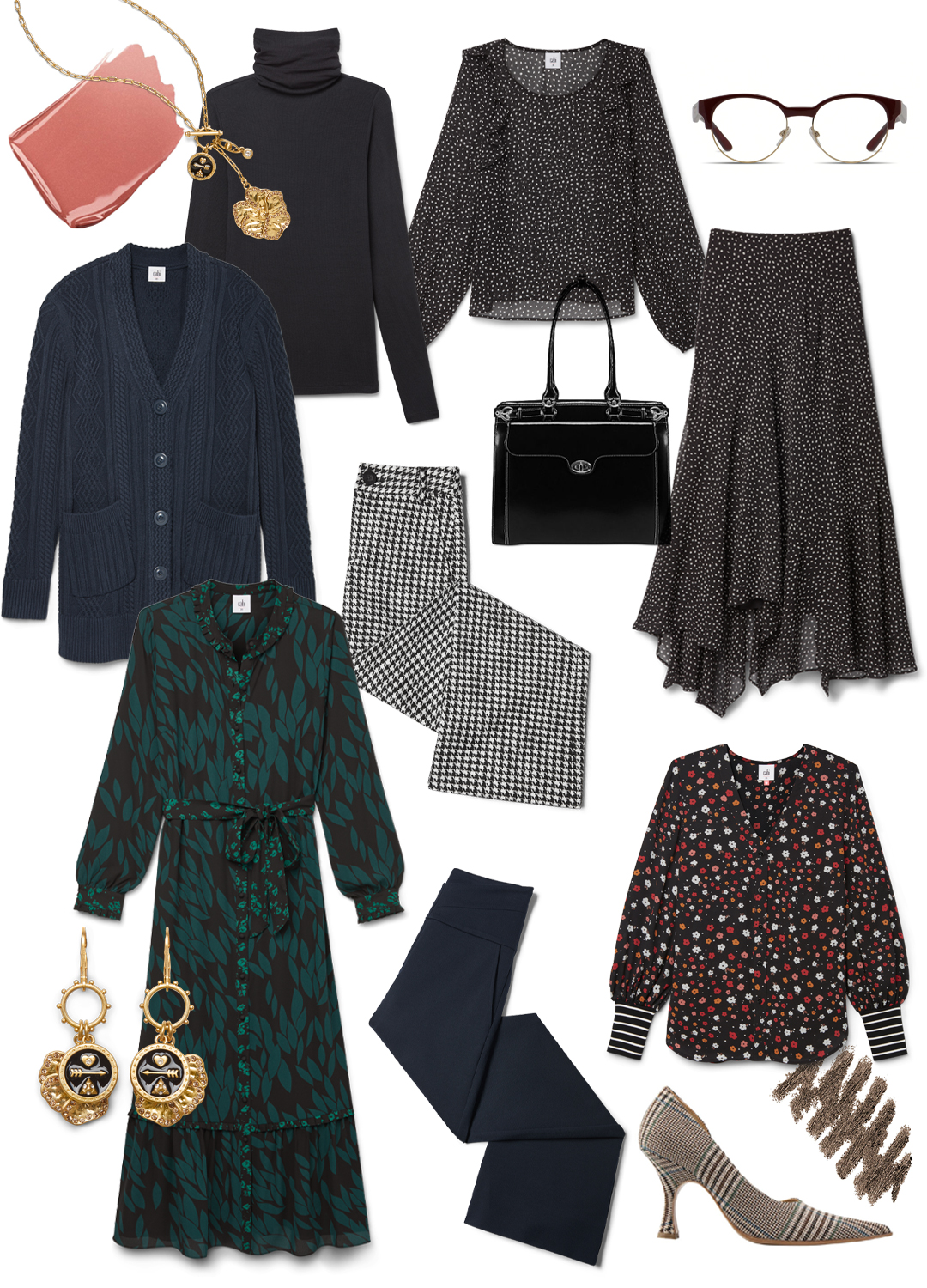 Warning: the She's a Boss trend will likely inspire actions such as the Power Pose: hands on hips, feet grounded in a wide stance, chin up, looking off into the distance, envisioning all the great things you're about to accomplish, and the One-Step-Ahead Strut: a confident stride for the determined. You're going places and no one can stop you.