Yellow clothing was all over the runway this season, and we're all about the gold rush. As far as we're concerned, yellow means GO! That's what inspired the Golden Rule trend. When you hear the word yellow, you probably think of that bright primary color, but let us tell you, there is such a broad range of thrilling and captivating shades: muted mustards, delicate pastels, and even rich caramels. So, if you're one of those people who thinks "yellow isn't my color," think again! Open your mind to butterscotch, auburn, umber, and so much more! You'll find a shade (or two…or three) that take the gold, we promise.
The Golden Rule trend will lift your spirits and give you that extra energy boost you didn't even know you needed. Treat hues of honey and ochre as your new neutrals—the main events—and pair back to grays and blacks. You can even mix and match your yellows for a head to toe glow. From high-waisted corduroys to unexpected florals, textured coats to casual stripes, this trend is pure indulgence. As for the finishing touches, complement a yellow look with a bronze eyeshadow palette or glittery nail polish. As Becky puts it, "yellow is happening," so get with the program! Keep reading to learn more about the pieces that fit into the Golden Rule trend. Gold has always been a hot commodity, so better jump on these items fast!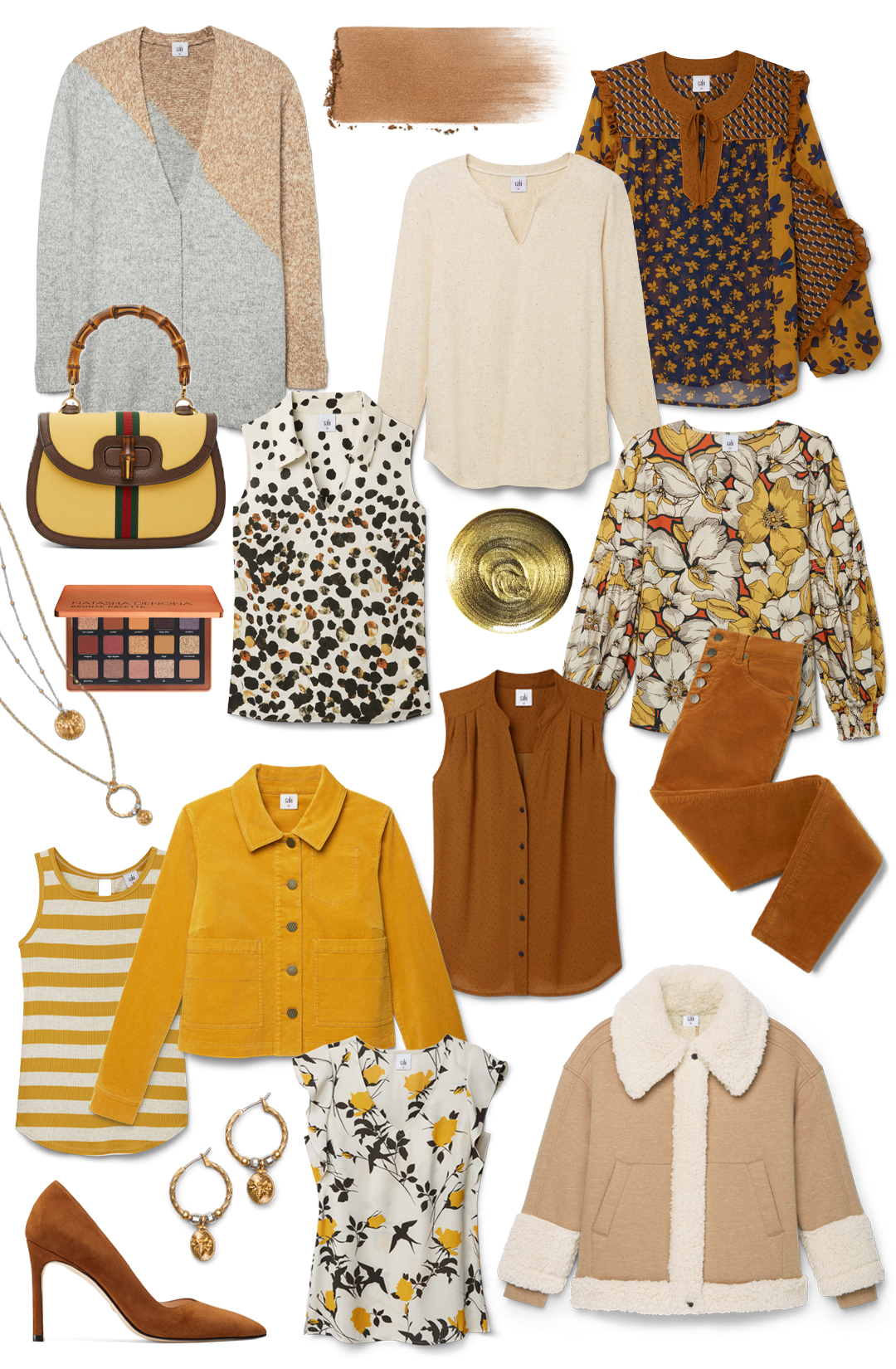 There's just something about yellow clothing that puts a smile on our faces and makes us feel like winners—like we can achieve anything we put our minds to. Will you go for gold this fall? We want to hear how you'll incorporate the Golden Rule trend into your fall wardrobe. Share your thoughts in the comments section below. The more yellow, the merrier…literally!