Cabi's very own Executive Fashion Director, Becky Jantzen, has shared her three New Year's style resolutions with us. (Yes, even the fashion professionals have style resolutions!) Becky has always been a well of knowledge when it comes to style tips. In the past, she's provided useful tricks for wearing the current Collection and a thorough guide to cleaning out your closet. Basically, she's our point person for all things style, and with the New Year creeping up, we wanted to hear her thoughts. Check out these three simple mottos that'll help you spice up your style!


"I always believe in buying investment pieces that will last for years to come. This season, I'm in love with the 007 Trench, it works with my entire wardrobe and is one of those pieces that will never go out of style. I'm also trying to cut back on impulse purchases that I know I'll only wear for one season. Right now, I'm focusing on buying fewer shoes. Instead, I'm buffing up the shoes I already own. I ordered all kinds of colored shoe polish, along with a special polishing kit from Amazon to help breathe new life into my shoe collection. "Less is more" is a great mantra to live by, especially when it comes to your closet, and it has taught me to appreciate the items I already have."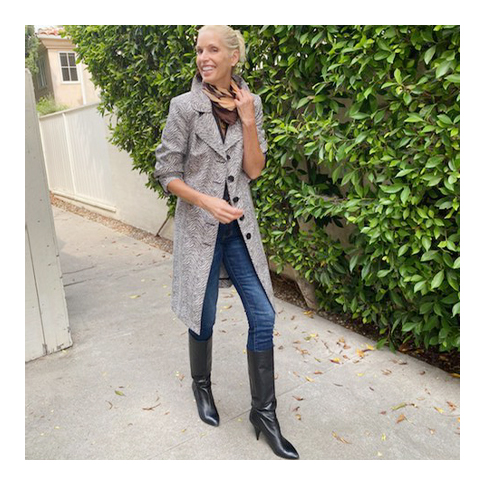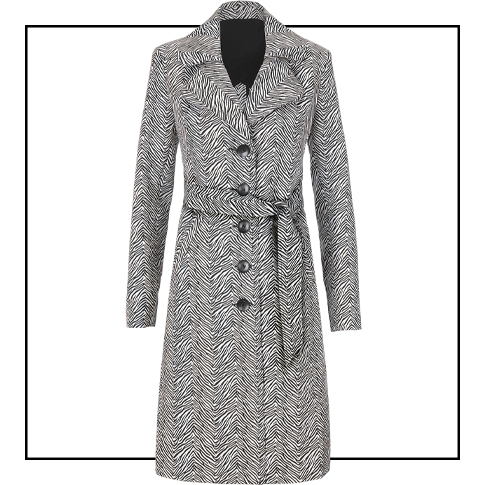 "Loving yourself is a trend that I can 100% get behind. No matter how cheesy it may seem, I've made a habit of looking at myself in the mirror and saying, "you're beautiful inside and out, and I love you." Whenever any negative dialogue starts to creep into my head, I remind myself that I'd never say mean things about anyone else, so how can I say them about myself? This mindset has helped boost my confidence in whatever I'm wearing…even my dog-walking outfits, aka the clothes I don't normally like to be seen in."



"I'm resolving to embrace more color this year. Our clothing has the power to lift us up, brighten our days, and bring joy to those around us. I love black clothing as much as the next gal, but this upcoming year, I'm ready to shift towards bold, happy colors that'll make everyone smile (including myself!). This is why I'm so excited for some of the spring styles that are on the way. I adore the bright Utility Trousers and the beautiful hues of the Checkup Blazer."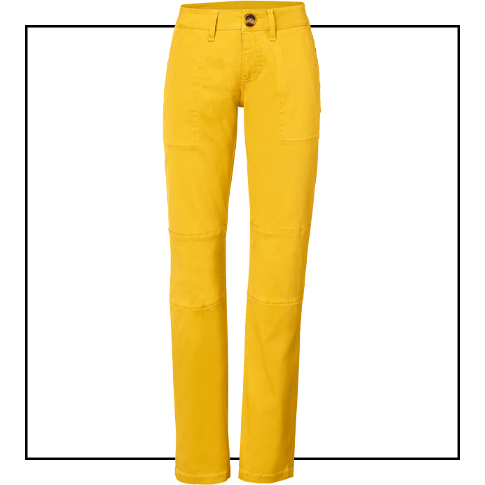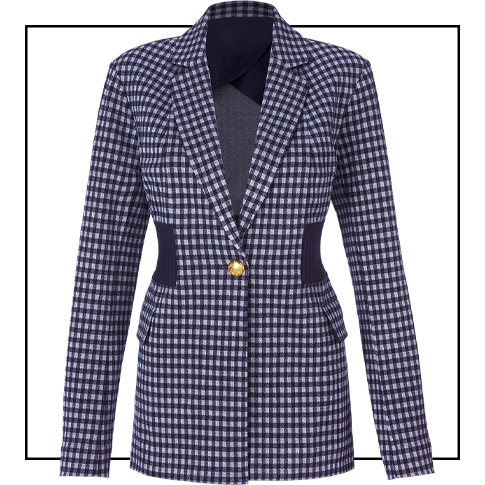 Do you have your own list of style resolutions for the upcoming New Year? If so, we want to hear about them! Share your very own style resolutions in the comments section below, and you just might inspire a fellow fashion-lover to do the same! 2021 is going to be the most stylish year yet—we can feel it!