Red. The color of passion. The color of power. And most importantly, the color of love. There's a special place in our hearts for this versatile, cosmetic color, and we think it's an absolute must for every woman to have in her closet. There are so many stunning pieces in the Fall 2020 Collection that make use of various shades of reds, so we went ahead and created a red color guide to help you incorporate this beautiful hue into your fall wardrobe.
Perhaps you're into loud and proud shades, or maybe you prefer a more muted tone. From rusty reds to vibrant vermilions and bright, happy florals to downplayed prints, you're sure to find a red that tickles your fancy in the Collection. Not only will we be highlighting our favorite crimson pieces today, but we'll help you think of different accessories and makeup ideas that'll complete your final look. Whether you choose to go the monochromatic route in a "red-to-toe" outfit or decide to tie in a contrasting color for an unexpected pairing, this guide will have all the info you need to create that stellar, eye-catching look. To make it simple, we broke things down into the three categories: our favorite red pieces, our top accessory picks, and contrasting color ideas. Take a look at our suggestions below!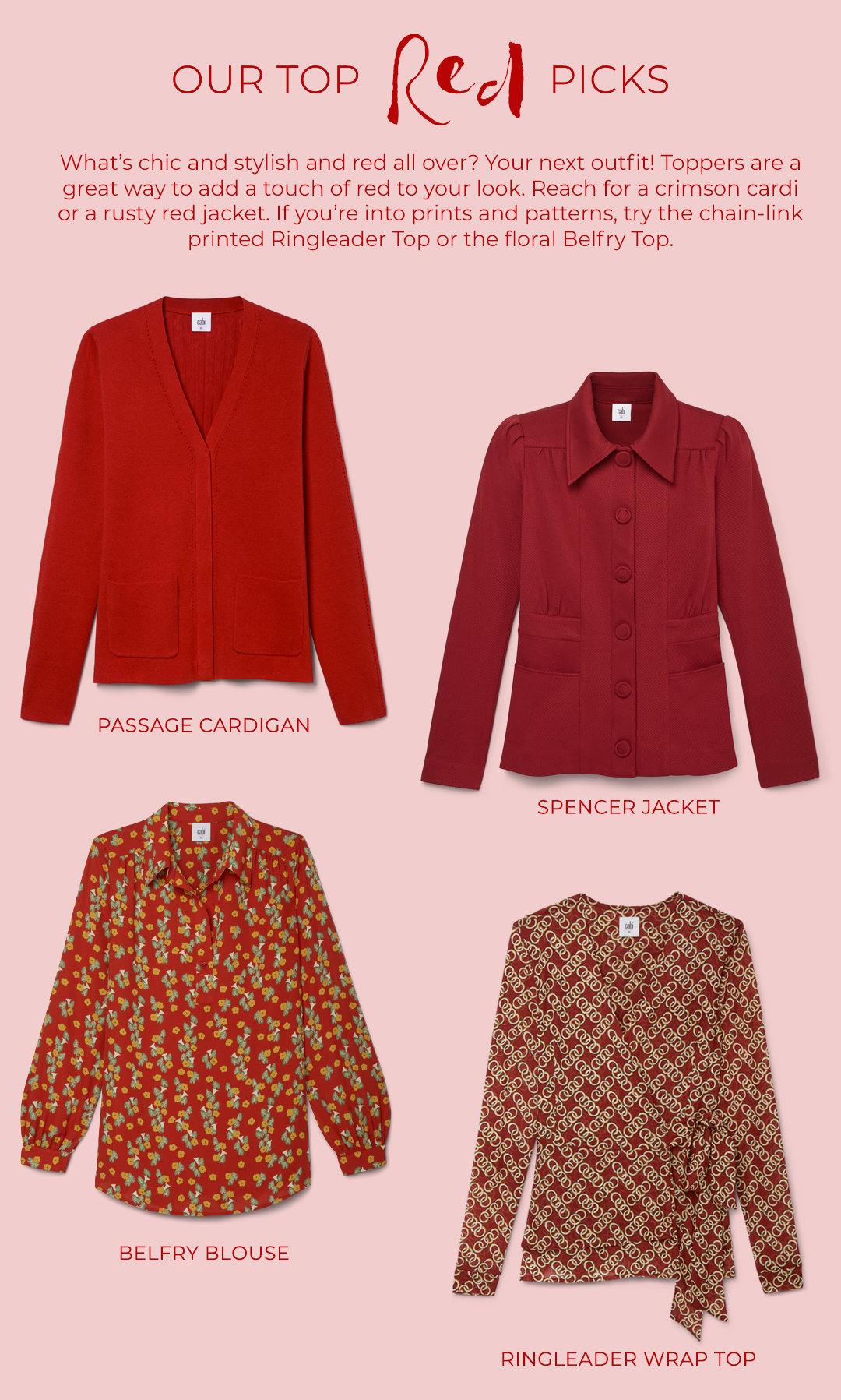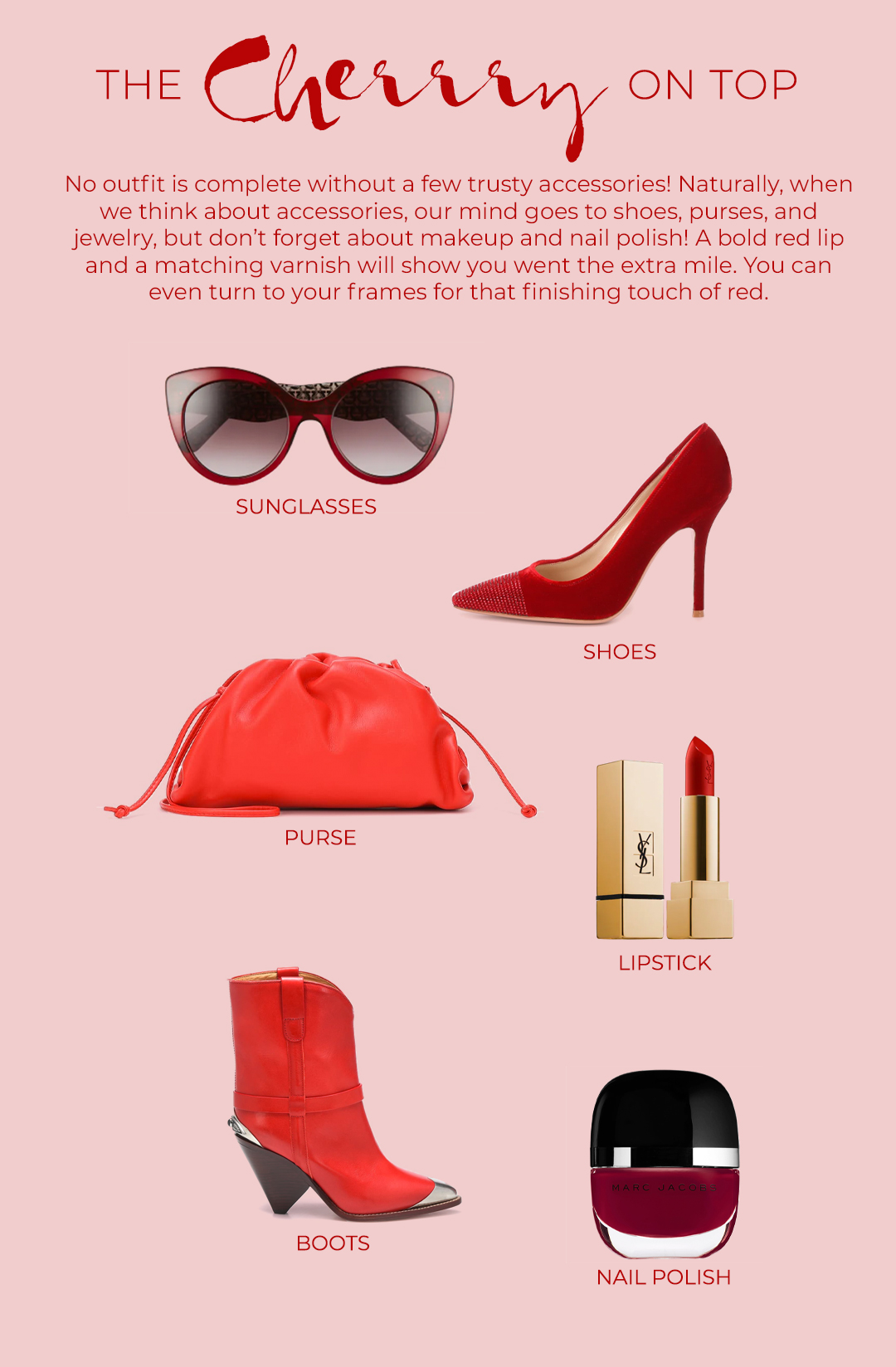 Have we officially got you on red alert now? We'd better hope so! We want to see how you're wearing red this season. Style an outfit showcasing your all-time favorite red pieces and snap a selfie. Post it to Instagram #RedAlert to share your styling ideas with the cabi community. Don't forget to tag us @cabiclothing to be sure your looks are on our radar!