As you know, our Fall 2019 Campaign was a special one. We decided to take a step away from traditional fashion shoots and represent the beauty and diversity of the women all around us. We invited women from all walks of life, all body types and sizes, and various ages and styles to participate in the Uniquely Us shoot. Two of the women we brought in are identical (yes, identical!) twins, Rachel and Rebecca. You may think it's challenging to set yourself apart from other women, but imagine being a twin! These two have it all figured out, and there's definitely something we can learn from them. Check out what they have to say about twinning below.
They may be hard to tell apart, but they couldn't be more different. Rachel is a financial recruiter, working specifically in accounting and finance placement. Rebecca, on the other hand, is a celebrity makeup artist. They've put their heads together to unlock the key to twinning. What is it, you ask? They coordinate their looks instead of wearing the same thing—even as children, they never liked wearing matching outfits (check out the video for some prime childhood photos!). Instead, they make sure their outfits harmonize. They play off one another's style, while leaving room for individuality.
Rachel describes her style as classic chic. She likes wearing outfits that can easily transition from the workplace to happy hour…cute blazers, stylish denim, and accent jewelry. She believes being unique means being true to yourself, and fashion is all about self-expression. When you walk into a room, you only have a few seconds to make a first impression, so choose your jacket, shoes, and nail color wisely. Your style is also a great conversation starter! As Rachel says, "you meet a lot of great people when you wear great clothes!"
Rebecca's job has her on her feet all day long, so comfort and wearability are her top priorities. She spends her days making sure her clients look great, so it's important she does the same for herself. For Rebecca, being unique means following your heart—trusting those gut feelings. As identical twins, she says she and Rachel share a lot of experiences, but they process them differently. They each bring their unique perspectives to the table, and it's their differences and independence that make them a strong, inseparable duo.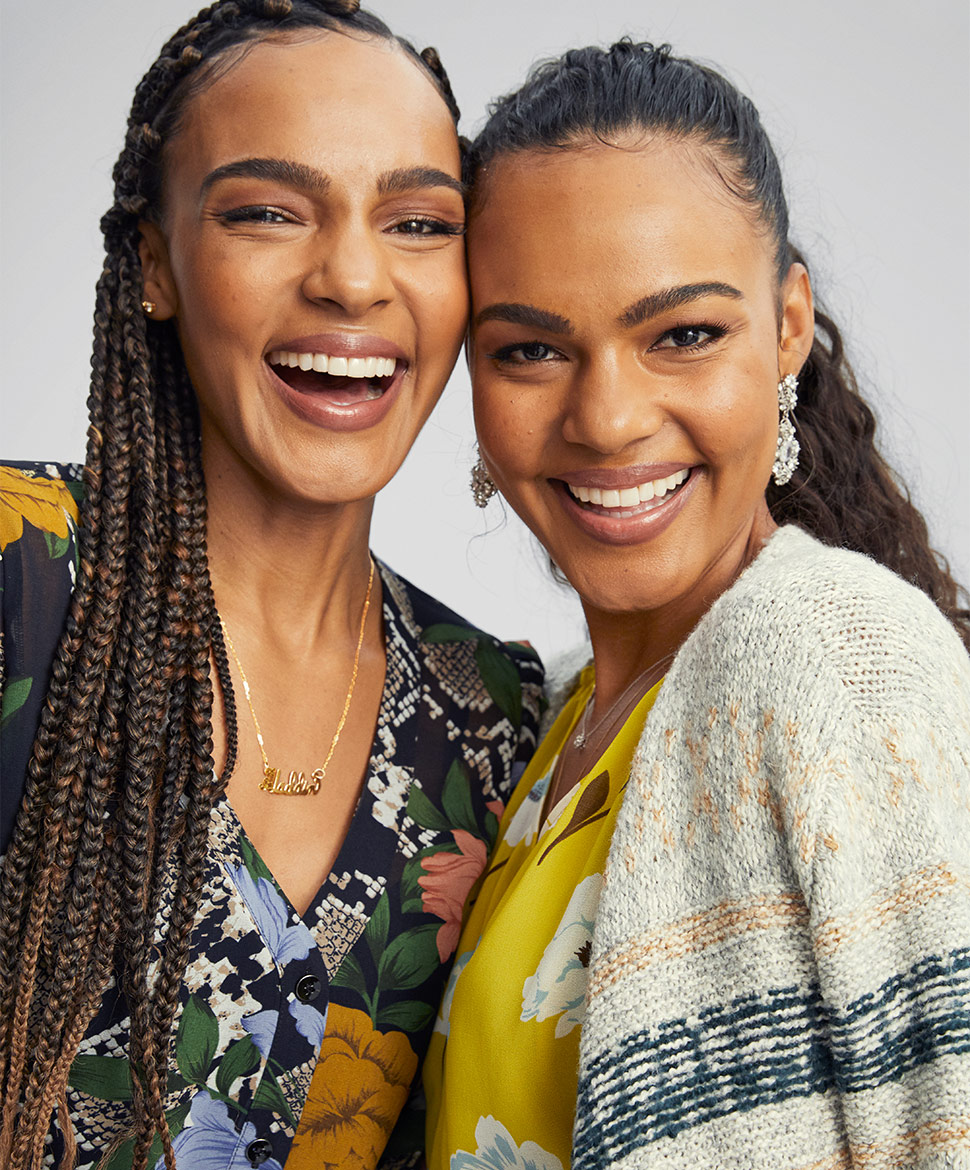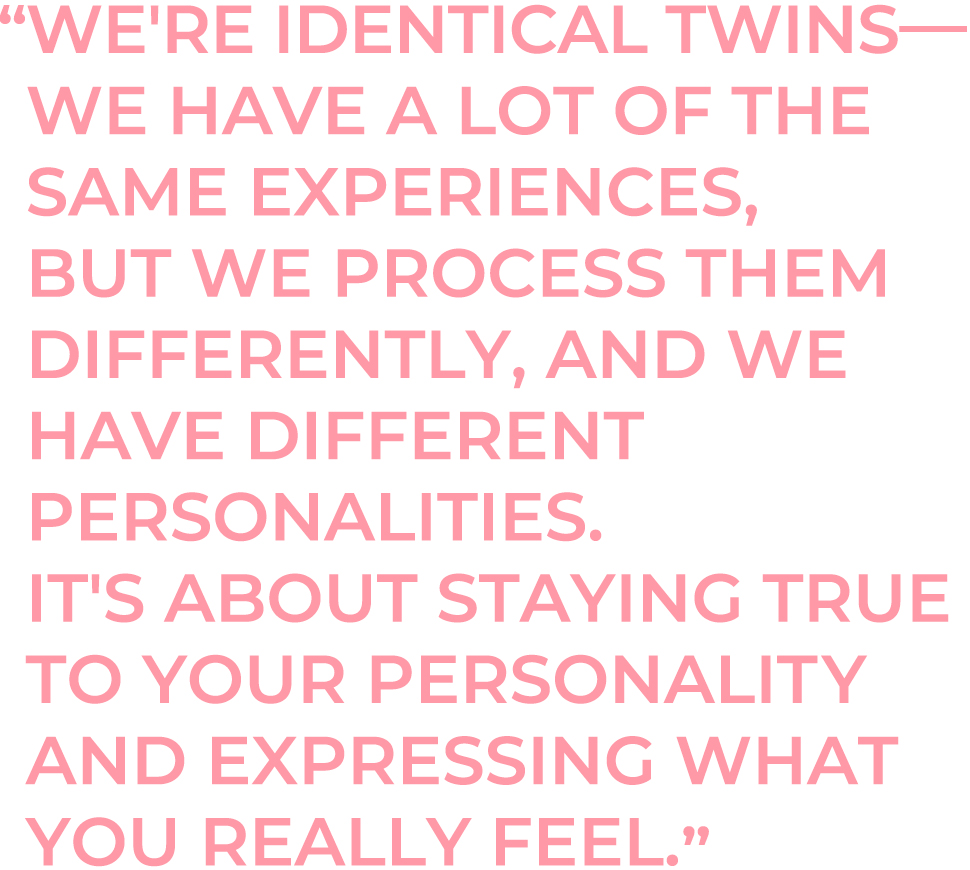 What makes you unique? This isn't a trick question—there are no wrong answers! Every little detail about you, whether it be a fun fact, your go-to coffee order, or if you're a dog person, makes you who you are. In the comments below, share one fact about yourself and one fact about your wardrobe. Our differences bring us together and help us build a tribe of brave, stylish, and powerful women. Here's to celebrating our uniqueness!